Bob Steele '69 Appointed Poynter Institute's Nelson Poynter Scholar for Journalism Values
July 12, 2003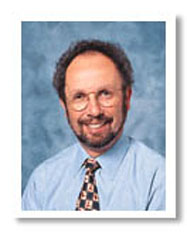 July 12, 2003, Greencastle, Ind. - Bob Steele, a 1969 graduate of DePauw University, has been appointed to the newly-created position of the Nelson Poynter Scholar for Journalism Values at the Poynter Institute. Steele had served as group leader of the ethics faculty at the Institute.
"One of my major initiatives as president of Poynter will be to raise our voice on values," says Karen Brown Dunlap, Poynter's Dean of Faculty, who will become president at the end of August. "In Bob Steele, we have one of the best voices in the world in the area of values. So I'm pleased to move Bob to this position as the Nelson Poynter Scholar for Journalism Values."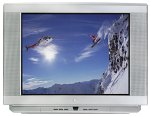 Bob Steele notes, "I'm appreciative that Karen Dunlap has asked me to take on this significant role, and I'm deeply honored that my title carries the name of Nelson Poynter. He championed the value and values of journalism in service to the citizens of a democratic society. I'll give my best to that mission."
The goals of the Nelson Poynter Scholar for Journalism Values include:
Championing the value of independence as reflected in Nelson Poynter's belief that journalism companies have a sacred trust to inform citizens and serve communities
Raising Poynter's voice on values issues in the profession and the industry
Strengthening Poynter's connections and relationships with senior news and business executives
Guiding the Institute's efforts in teaching practical applications to values issues and challenges faced by journalists and media leaders
Connecting journalists, media leaders, and citizens for meaningful examination of the role of journalism and the expectations of the public

Before joining Poynter, Bob Steele spent 10 years as a television news reporter, executive producer, and news director in Maine, Wisconsin, and Iowa. He also taught at the University of Maine for five years. Steele has conducted ethics workshops for more than 75 newspapers, television stations, and media companies. A Poynter news release notes that "Steele earned a B.A. degree in economics from DePauw University (1969), an M.S. degree in television/radio from Syracuse University (1973), and a Ph.D. from the University of Iowa (1990). He served in the U.S. Army from 1969-1972, including 10 months as signal corps officer in Vietnam."

The Poynter Institute is a school for journalists, future journalists, and teachers of journalism. Poynter conducts more than 50 seminars annually in the areas of leadership and management, news reporting and writing, producing news for broadcast and online, ethics and diversity, and visual journalism. The school owns the Times Publishing Company, the parent company of the St. Petersburg Times, Congressional Quarterly, and other publications.

Access the complete release by clicking here. Last fall, Bob Steele joined MSNBC president and general manager Erik Sorenson '77 in a discussion at DePauw. Read about it here.
Back