American Journalists Showing Overdue "Signs of Intelligent Life" in Wake of Journalist's Jailing, Writes Prof. Kevin Howley
July 25, 2005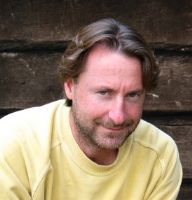 July 25, 2005, Greencastle, Ind. - "Just when it looked as if the crisis in American journalism couldn't get much worse, the White House press corps is showing signs of intelligent life," writes Kevin Howley, assistant professor of communication at DePauw University, in the Bloomington Alternative. "In the aftermath of New York Times reporter Judith Miller's incarceration for non-cooperation with the special prosecutor's investigation of the Valerie Plame Wilson leak, journalists inside the Beltway have apparently developed a backbone."
Dr. Howley's commentary continues, "It's been exhilarating to see reporters dispense with their usual subservience to Bush Administration officials and ask tough questions of the president and his staff. And while it's premature to suggest that the Fourth Estate is alive and well, at least there is a pulse."
The professor alleges the media has become "compliant" in recent years, including Judith Miller, whose "reporting in the lead up to the Iraq war was reprehensible. Her front-page stories on WMD amounted to little more than cheerleading for an administration determined to go to war. Rather than challenge the administration's claims, as any self-respecting investigative journalist would have done, Miller's reporting amplified and legitimized the Bush Administration's spurious claims regarding Iraq's biological and chemical weapons programs, as well as the administration's allusion to Iraqi complicity in the 9/11 attacks... Sadly, the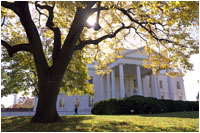 human costs of this war, based on the deceptions Miller and other 'stenographers of power' helped propagate, mount with each passing day and with no end in sight. All of which suggest that Judith Miller is something of an unlikely hero in what may be the turning of the tide in American journalism."
Howley concludes, "The specters of both Vietnam and Watergate loom large over Bush's second term. It appears the press is less inclined to dutifully note the Bush Administration's wishful thinking on Iraq. What's more, the smell of political scandal surrounding Karl Rove is becoming irresistible to an otherwise deferential White House press corps. We tend to look back at the early 1970s with the wistful nostalgia for a tenacious and aggressive brand of journalism. But that was not always the case. It took a long time, and considerable public support, for news workers to feel confident enough to challenge political and economic elites in a substantive, rigorous, and persistent fashion. Perhaps that time has come again. As news readers, we owe it to ourselves to demand as much from our journalists. As citizens, we would do just as well to encourage and support reporters and editors to speak truth to power."
Access the complete op-ed at College News.org.
Back