Tria Yoder '04 Cited as Success Story of Nike Women's College Basketball Coaching Workshop
June 9, 2006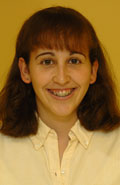 June 9, 2006, Greencastle, Ind. - Tria Yoder, an assistant coach for DePauw's women's basketball team and 2004 graduate of the University, is listed among 28 members of Nike's "So You Want To Be A Coach Class of 2005" who have landed jobs in the field of athletics. Yoder was one of fifty participants in the two-and-a-half day workshop, which was held in conjunction with the Women's Basketball Coaches Association (WBCA) national convention in April 2005. So You Want To Be A Coach is an effort between the WBCA and the NCAA to provide an educational and professional foundation for collegiate minority female basketball student-athletes who now aspire to coach.
To qualify for the program, the potential candidate must have exhausted her final year of basketball eligibility at a four-year institution or have graduated within the past year. In addition, the candidate's head coach has to nominate them and must be an active WBCA member. Each participant is selected based on their academics, contributions to women's basketball on and off the court, professional resume and a

written recommendation from their head coach.
"It wasn't simply about X's and O's. Not many coaching clinics are out there for aspiring, young coaches to learn about aspects of coaching that take place away from the court," says Yoder. "We were able to gain insight on what makes a good assistant coach, how to get that first job, the role coaches play in their athletes' lives and even how to handle contracts."
Tria Yoder, who earned a bachelor of arts degree in kinesiology,was a three-time SCAC Academic Honor Roll selection. Yoder was part of, at the time, the winningest senior class in school history as the Tigers compiled a 93-19 four-year record. In that time, DePauw earned two trips to the NCAA Division III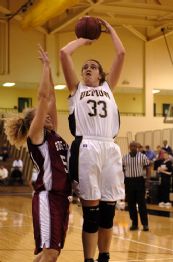 Championships.
"Nike's So You Want To Be A Coach program is catamount to the growth and development of women's basketball," says WBCA CEO Beth Bass. "Developing the aspirations of these fine young women is important to ensure that the future of our game falls into good hands."
"It is always exciting to see the participants in Nike's So You Want To Be A Coach program take it to the next level in furthering their dreams," said Jill Pizzotti, Nike's manager of women's college basketball. "We are proud to sponsor a program that is dedicated to educating young ladies on the coaching profession, which in turn ensures the continued growth and development of women's basketball."
Read the announcement, which includes the quote from Tria Yoder, by clicking here.
Back