Billy Joel Entertains DePauw Audience
November 11, 1977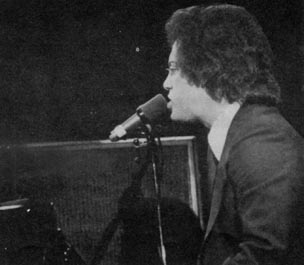 November 11, 1977, Greencastle, Ind. - Billy Joel entertained an audience at DePauw University's Performing Arts Center tonight, but fans of the "piano man" had to demonstrate some patience. The concert by Joel -- whose latest album, The Stranger, was released in September -- was set to begin at 9 p.m. in Kresge Auditorium. But the start of the program was delayed by a half-hour to avoid disturbing the performance of Antigone in The Theatre, which is adjacent to the auditorium.
Doug Hynden, a DePauw senior who serves as concert chairman, said Billy Joel and his crew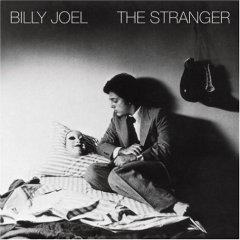 performed a sound check before the Antigone curtain time and it was decided to delay the start of the concert until the play had concluded.
It turns out that the DePauw appearance was one by a superstar-in-the-making. The Stranger ended the year as a platinum-seller and wound up spawning four hit singles, including "Just the Way You Are," the 1978 Grammy Award winner for Record of the Year and Song of the Year.
(information and photo of Joel performing on campus from The DePauw; chart information from Billboard.com)
Back