"We Must Reclaim Public Media," Declares Prof. Kevin Howley
September 13, 2006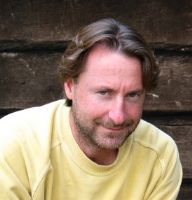 September 13, 2006, Greencastle, Ind. - "For a growing number of Americans from across the political spectrum, making media reform a political issue is the first step toward creating a media system capable of sustaining a democratic culture. But this isn't going to be easy," writes Kevin Howley, associate professor of communication at DePauw University, in this week's Bloomington Alternative.
"For one thing, politicians and Big Media enjoy a cozy relationship, and neither the political class nor the corporate media are likely to give it up without a fight. Consider the massive amounts of money political candidates spend on advertising every election cycle," the professor continues. "And the distortions and incivility of political ads don't do much to improve the character and quality of political discourse these days. The sole beneficiary of incessant political advertising is Big Media. Small wonder
campaign finance reform doesn't get much play on the nightly news."
Howley, author of the book, Community Media: People, Places, and Communication Technologies, calls for "communication policies that support a viable, independent, noncommercial, public media sector," asserting, "we must reclaim public media. This means demanding federal policies that insulate public radio and television from market pressures while simultaneously calling for greater public participation in station governance, operations and program production. What's more, we need to expand our definition of public media to include provisions that support the growth and development of public, educational and government (PEG) access television, LPFM, community WiFi, and other noncommercial, community-based alternatives. Freed from commercial constraints, journalism serves the public interest with high-caliber reporting, diverse perspectives, and incisive analysis. We need more independent media!"
As one example of the need for media reform, Dr. Howley points to "a Zogby poll that finds Americans far more knowledgeable about popular culture -- TV shows, the personal lives of celebrities, Hollywood films and the like -- than they are about current events, U.S. history or elementary civics. For example, fewer people could name the three branches of government than could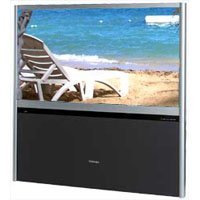 recall the names of the Three Stooges. As the late Neil Postman observed, we may be "amusing ourselves to death.'" He concludes, "In times like these, times of technological innovation, political turmoil, and democratic crisis, a media reform movement is not only possible -- it is essential. The choice is ours."
Access the complete text at College News.org.
Within the last week, Kevin Howley has been quoted in articles in the Philadelphia Inquirer and on the Canadian Broadcasting Corporation's site.
Back