Prize-Winning Poet Anele Rubin Presents May 2 Reading
April 20, 2007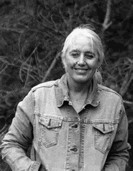 April 20, 2007, Greencastle, Ind. - Anele Rubin, whose collection of poetry, Trying to Speak, won the 2004 Stan and Tom Wick Poetry Prize, is coming to DePauw University. The James and Marilou Kelly Writers Series presents a reading by Rubin, Wednesday, May 2, in the auditorium of the Richard E. Peeler Art Center. The presentation is free and open to the public.
With degrees from Louisiana State University and New York University, Anele Rubin's poems have been published in River Styx, Midwest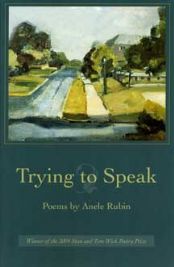 Quarterly, GreatRiver Review and Bitter Oleander, to name a few. Rubin has taught since 1988 as an adjunct professor in the English department at the Brooklyn campus of Long Island University.
Poet Philip Levine, who selected Trying to Speak for the Wick Prize, praises Rubin's writing for being "artful, subtle, and modest." He adds, "The voice is so new, and yet the movement is so artful, subtle, and modest -- there are never any theatrics in these poems. They never yowl, Pay attention to me!" Levine puts Rubin "on the same wave-length with Tomas Tranströmer and Yehuda Amichai," and declares, "The emotional range of her poems, like theirs, is enormous, as is the range of locales, many of which I know well, and yet in Trying to Speak, they appear with a clarity that had eluded me."
Learn more about the Kelly Writers Series by clicking here.
Back