Media's Use of Amateur Video Has "Dangerous" Implications, Prof. Bob Steele '69 Tells Chicago Tribune
July 11, 2008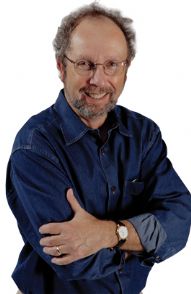 July 11, 2008, Greencastle, Ind. - "We're not only gullible but we're becoming greedy as consumers," Bob Steele, Eugene S. Pulliam Distinguished Visiting Professor of Journalism at DePauw University, tells the Chicago Tribune. He adds, "We want more and more information and we're willing to believe anything these days." Steele is quoted in a story examining the authenticity of videos which are shot by amateurs and wind up being distributed by major news organizations.
"That greed is manifested in putting out a lot of information that is not properly vetted and verified," the professor tells the newspaper. "That's dangerous. Not only does it erode the credibility of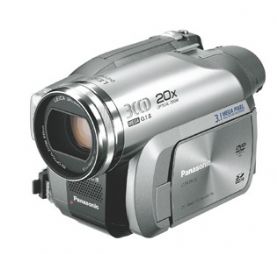 news organizations, but it also erodes the confidence of our society in what we see."
The story by Eric Benderoff begins, "We've seen some really fantastic videos online lately. How to use your cell phone to pop popcorn. A professional kicker putting a football between the uprights from 110 yards away. A ball girl making a remarkable catch as she scales the outfield wall. And a tornado ripping through Nebraska. All these videos have one thing in common: They didn't happen. Well, the twister happened, but news organizations that used the video retracted it Thursday. According to the Associated Press, which distributed the clip, a storm chaser claimed the footage as a manipulated version of a video shot four years ago."
The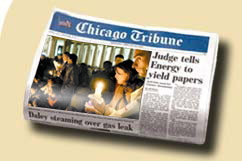 article notes that with video cameras now ubiquitous, media outlets are increasingly looking to amateur sources for footage. But Steele -- a 1969 DePauw graduate who joined the University's faculty July 1 -- sees a problem with that. "If you send a baker or banker with a camera to a meeting, will there be context in the reporting?," he asks. "Can you trust that person to give an authentic accounting of what happened? Are they giving any thought to fairness?"
Read the complete text at the Tribune's Web site.
Read a recent column by Bob Steele, who also serves as Nelson Poynter Scholar for Journalism Values at the Poynter Institute, by clicking here.
Back