Former Prof. Richard Roth Now Teaching Journalism in Qatar
September 1, 2008
September 1, 2008, Greencastle, Ind. - "Richard Roth is the ideal choice to teach free-press, American-style journalism in, of all places, the Middle East," writes Mark Bennett in the Terre Haute Tribune-Star. Roth has "been teaching journalism, first at DePauw University and then Northwestern, since leaving the Tribune-Star 19 years ago. The newspaper tells of Roth's latest, "seemingly improbable mission": he is serving as the journalism dean at Northwestern University's first international campus in Doha, Qatar.
"The emir of that tiny, oil-rich country in the Persian Gulf and his wife sought out Northwestern to open a branch campus in its capital," Bennett notes. "That quest by the emir, Sheik Hamad bin Khalifa al-Thani, and his wife, Sheika Mozah, seems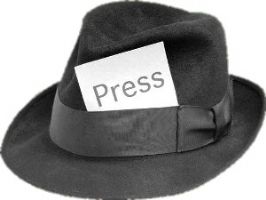 radical in a region of the world where the terms 'press' and 'freedom' seldom go together. But upon seizing power from his father in 1995, the emir's first acts were abolishing Qatar's Ministry of Information and making censorship illegal. He sponsored the independent, often controversial al-Jazeera network. Societal reforms emerged, too, with women gaining the rights to vote and drive, and the establishment of elections on parliamentary and municipal levels, though the emir's family retains its ultimate power."
"The press here isn't really free like it is in the United States," says Roth, who taught at DePauw for seven years and served as faculty adviser to The DePauw. "You can't say things here about the emir that people would say about George Bush in the U.S." He adds, "One of the things that has to happen is that I -- as leader of this Qatar school of journalism -- have to push the envelope of what we're able to say, and what we're able to take pictures of."
Read the complete text at the newspaper's Web site.
Back