W. Blaine Early III '76 to Chair Board of Kentucky Planning Group
March 28, 2009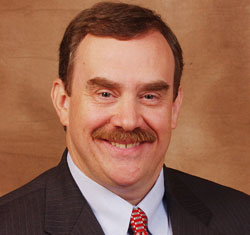 March 28, 2009, Greencastle, Ind. — W. Blaine Early III, an attorney with Stites & Harbison and 1976 graduate of DePauw University, has been elected chairman of the board of the Central Kentucky planning group Bluegrass Tomorrow. Early, who had been serving on the board's executive committee, was elected chairman by his fellow board members.
"I'm honored and privileged to serve this organization," says Dr. Early. "Stites & Harbison has been a longtime supporter of Bluegrass Tomorrow." Governor Steve Beshear was a member and had served as its secretary of the board. When Beshear left to run for governor, Early said, "the office here in Lexington gave me the opportunity to step in. Those are hard shoes to fill."
Bluegrass Tomorrow is a coalition of interests dedicated to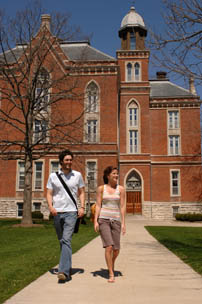 enhancing the quality of life in the fourteen-county central Bluegrass region by promoting coordinated growth and preservation. Its goal is to maintain the highest quality of life and economic vitality possible.
On its Web site, Bluegrass Tomorrow says, "You've heard the arguments. One side says, 'The Bluegrass region should grow as much as it can. It's just good business.' The other says, 'Growth is destroying everything that makes the Bluegrass attractive.'" Bluegrass Tomorrow stands "squarely in the middle" of this argument, serving as a resource on smart growth for citizens, planners and community leaders and to facilitate putting the best ideas into action.
"These are big issues that can't be addressed on a simple and isolated basis. Everyone is trying to do the best they can for their own community," says Early. "Many times we work in our own silos and don't look around to see how we might cooperate and share resources. That's where Bluegrass Tomorrow can help."
Early, 54, has served on the group's board for just a year, but his interest in the intersection of science and quality of life goes much deeper. A zoology major at DePauw, his Ph.D. in biology and years as a college professor help set him apart as an environmental lawyer, where technical expertise is an important complement to the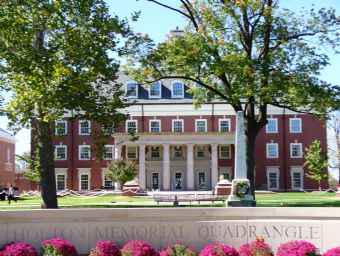 practice of law. His legal practice is a broad approach to environmental law with focus on water, natural resources, mining reclamation, and agricultural issues.
Early recently served as one of five Commissioners representing Kentucky in the Commission on Colleges of the Southern Association of Colleges and Schools -- the southern regional accrediting agency for higher education -- and now is a member of the board of directors of the Southern Association. He is active with Watershed Watch, a volunteer organization that supports water quality. He is a former chair of the natural resources section of the Kentucky Bar Association. and is listed in The Best Lawyers in America® (2007-2009) in the areas of environmental law and water law.
The announcement can be found at Business Lexington.
Back