Award-Winning Author Susan Neville '73 is Subject of Indy Star Q&A
April 6, 2009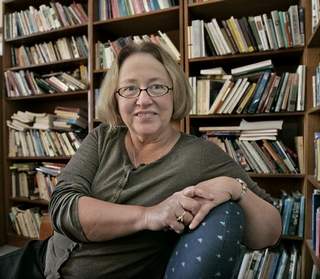 April 6, 2009, Greencastle, Ind. — Susan Neville -- author, Demia Butler Professor of English at Butler University and 1973 graduate of DePauw University -- is featured in today's Indianapolis Star. Neville has taught at Butler for 25 years and founded the school's Visiting Writers Series 20 years ago. Her book, Sailing the Inland Seas: On Writing, Literature, and Land, was named 2008's "Best Book of Indiana - Nonfiction" by the Indiana State Library.
"The book itself is about Indiana, particularly Indiana writers," Neville tells the Star. "Oddly enough, one of the lines in the introduction is, 'I hope that some of the writers I have written about that have been forgotten will be remembered, and that the book itself will have a place on a library shelf somewhere,' and one of the things about that award is that the winners are in the State Library in the Indiana Writers Collection. So ... that was the perfect one for that award. But the central metaphor of the book is sailing the inland sea through the imagination."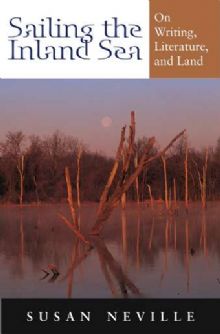 The author and educator adds, "I think that cultural history is always in need of protection ... I think of myself not as the keeper but as a keeper, as every historian or literary critic is. I have spent a lot of time reading Indiana literature, Indiana history, talking to people in small towns, so a lot of the essays in Sailing the Inland Sea are about writers who aren't often mentioned."
You'll find the complete interview and a sidebar which mentions Neville's DePauw degree at IndyStar.com.
Susan Neville's other books include: Fabrication: Essays in Making Things and Making Meaning; Twilight in Arcadia; Iconography: A Writer's Meditation; In the House of Blue Lights, winner of the Richard Sullivan Prize and cited as a "Notable Book" by the Chicago Tribune; and Invention of Flight, winner of the Flannery O'Connor Award for Short Fiction. Learn more about her in this previous story.
Back