Dakota Shultz '99 Helping Not-for-Profits Market Themselves
April 20, 2009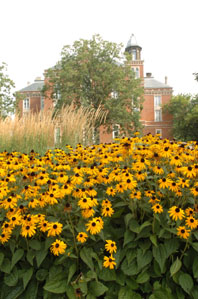 April 20, 2009, Greencastle, Ind. — Dakota L. Shultz, co-founder of Agency 360º, "graduated from DePauw University in Indiana with a degree in writing, but immediately turned to helping not-for-profit groups promote their programs," notes Illinois' Naperville Sun of the 1999 graduate. "Shultz admits he took a path unlike most of his college friends."
"A lot of my buddies went into business and finance, but I always wanted to do something that was more tied to the community," Shultz tells the newspaper. "My mom was a teacher and my dad a judge, and I saw those as jobs that were more about people, and I wanted to do the same thing."
The article describes how Shultz was director of events and promotion for the non-profit Chicago Gateway Green, which created a national model for comprehensive urban landscaping development. "In the past two years, Shultz and a partner formed Agency 360º and have turned their attention to helping businesses and not-for-profit groups market themselves," writes David Sharos. The firm's clients include Hawthorne Race Course.
Shultz states, "Our mission is to help organizations market and promote themselves, and with a group like Hawthorne, we handle marketing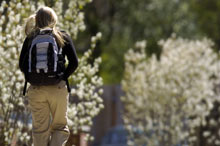 and advertising, community affairs, guest services and PR. One of the things we advocate is more outreach programs into the community and exposure to various groups. We've learned it's not enough to say 'we're a charity' and expect to get money. You have to show the sponsors what the benefits will be to them."
Dakota Shultz was an English (writing) major at a DePauw and was a member of the Tiger golf team. He went on to earn an M.F.A. from the School of the Art Institute of Chicago.
Read the complete text at the Sun's Web site.
Back