CEO Pay "A Tad Out of Hand," Vernon Jordan '57 Tells Washington Post
May 16, 2009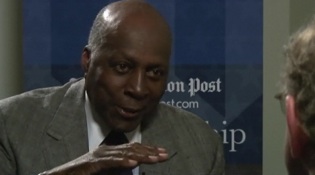 May 16, 2009, Greencastle, Ind. — Executive compensation in America "has gotten a tad out of hand," Vernon E. Jordan Jr. tells the Washington Post. "And I think it's gotten out of hand not so much as it relates one CEO to the other, but as it relates to where the CEO is and the rest of us are. Jordan, senior managing director with Lazard Frères & Co. and 1957 graduate of DePauw University, adds, "that disparity is what the real frustration is."
In a video interview, Steve Pearlstein notes that Jordan is a legendary figure in the civil rights movement who has advised Presidents Clinton and Carter and serves on several corporate boards.
"I have seen a lot of really stupid efforts on the part of one or two CEOs to ask for things that they did not get," says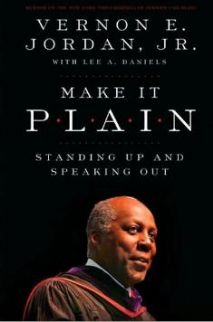 Jordan. "You see what they do get, but you don't see what they ask for and did not get."
See the complete interview at the Post's Web site.
An advisory member of DePauw's Board of Trustees, Vernon Jordan recently published Make It Plain: Standing Up and Speaking Out and last weekend delivered the commencement address at the University of the District of Columbia.
Jordan has twice served as DePauw's commencement speaker, and marked the release of his memoir, Vernon Can Read!, with a speech at his alma on October 27, 2001 in which he spoke of his days as a student in Greencastle.
Another lecture at DePauw, from June 4, 1982, addresses the topic of "Freedom in America."

[Download Audio: "Vernon Jordan's 1982 Speech" - 19,232kb]
Back