Incoming Student-Athlete Receives Denver Post's 'Dick Connor A.C.E. Award'
June 26, 2009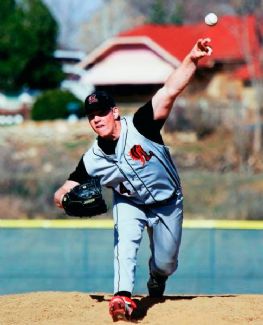 June 26, 2009, Greencastle, Ind. — Jimmy Schweitzer, who recently graduated from Colorado's Loveland High School, is the 2009 recipient of the Denver Post's Dick Connor A.C.E. (Adversity Conquered through Excellence) Award. The honor is presented annually to a high school senior who has overcome a handicap, hardship or tragedy to excel in sports. The winner must have exhibited courage, resolve, leadership and citizenship. The newspaper notes, "Schweitzer is bound for DePauw University, where he has been invited to join its baseball team." (photos: Judy DeHaas, Denver Post)
Schweitzer, writes the Post's Neil H. Devlin, "was born with fibular hemimelia, a rare defect that left him with an inadequately developed lower right leg and undeveloped fingers on his right hand. By age 1, Schweitzer's leg was amputated, and so was a finger (two others had to be surgically separated) ... Graduating in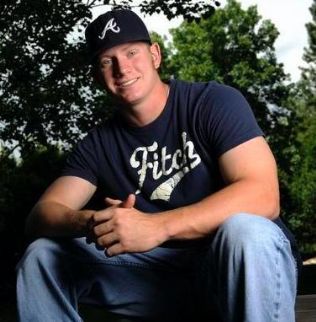 the top 10 percent of his Loveland class, Schweitzer played two years of football, became the Indians' top baseball player and all-Front Range League pick, and immersed himself in school and community activities in cementing a prominent place as one of the school's top role models."
"He doesn't want any recognition," says Loveland athletic director Devin Anderson. "He has about the strongest character I've seen, and I've been here 30 years."
Schweitzer's baseball coach, Adam Bakersky, calls him "the student-athlete that all coaches and, for that matter, parents want their kids to be."
The story notes that Schweitzer is a member of National Honor Society, and that he earned a 3.85 GPA in high school. On the field, reports Devlin, "Schweitzer dabbled with pickup basketball -- 'where I'm nothing special,' he said -- as well as football in a program that has been a statewide factor for decades. After two seasons as a lineman and long snapper, he suited up for the 2006 Class 4A title game. But baseball became more of a year-long commitment. Schweitzer played three years of varsity, became Loveland's first option on the mound and batted third. In 2008, he was 4-5 with a save for the Indians (9-10) with 32 strikeouts and a 3.32 ERA. He had a .362 batting average and three home runs among eight extra-base hits and 18 RBIs."
You'll find the complete story at the Post's Web site.
Back