New York Times' Public Editor Column Calls on Ethicist Bob Steele '69
September 6, 2009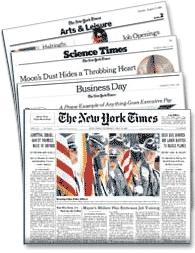 September 6, 2009, Greencastle, Ind. — "David Pogue, the popular technology columnist, is a high-energy, one-man multimedia conglomerate," begins an item in today's New York Times. "Two Thursdays ago, two of Pogue's interests seemed to collide. In his Times column, he gave a glowing review to Snow Leopard, Apple's new operating system for Macs. At the same time, he was writing a 'Missing Manual' on Snow Leopard -- two, actually -- already available for pre-order on Amazon. If you are now running Leopard on your Mac, Pogue wrote in the review, paying the $30 to replace it with Snow Leopard 'is a no-brainer.'"
Clark Hoyt's "The Public Editor" column continues, "I presented the facts to three ethicists: Kelly McBride at the Poynter Institute, a journalism training center in Florida; Bob Steele, a professor at DePauw University and a scholar at Poynter; and Stephen Ward, director of the Center for Journalism Ethics at the University of Wisconsin-Madison. All agreed that Pogue and the Times were facing a clear conflict of interest."
Hoyt notes, "They didn't necessarily agree on how to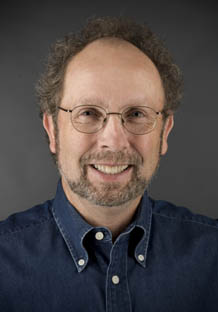 resolve it ... Steele said disclosure doesn't make the problem go away, and it would be better if Pogue did not review products for which he has written manuals. All agreed that the Times and other news organizations are going to face more of these situations as journalists worried about the economic health of their employers seek outside sources of income and as the companies turn to independent contractors, like Pogue, for more of their content."
The column appears in the paper's Opinion column, and can be accessed at the Times' Web site.
A 1969 graduate of DePauw, Bob Steele is DePauw's Eugene S. Pulliam Distinguished Visiting Professor of Journalism also serves as Nelson Poynter Scholar for Journalism Values at the Poynter Institute. He was recently quoted in another New York Times story which examined a decision by Newsday not to accept an advertisement which was critical of that newspaper's parent company. Read more here.
Source: New York Times
Back