USA's Kids are 'Plugged In and Zoned Out': Prof. Jeff McCall '76
February 27, 2010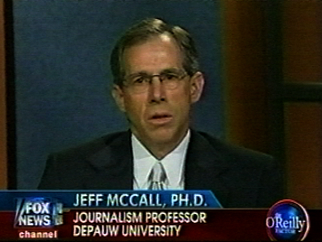 February 27, 2010, Greencastle, Ind. — "A deluge of mediated messages has enveloped the lives of America's young people, and the onslaught has yet to max out," writes Jeffrey M. McCall, professor of communication at DePauw University, in the Indianapolis Star. "Kids spend more and more of their waking hours consuming some sort of media. From television to video games to online viewing, kids' lives are being squandered in front of a screen. And mobile devices now mean that young people can absorb video messages while on the go."
In an op-ed column, Dr. McCall shares research which shows that -- among other things -- "the average 8- to 18-year-old spends seven hours and 38 minutes each day in front of a screen, an increase of an hour and 17 minutes over five years ago. If multitasking is considered, the total media consumption is 10 hours and 45 minutes per day. On top of that, young people in grades 7 to 12 spend an average of one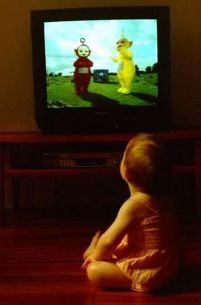 hour and 35 minutes a day sending and receiving text messages, and this time is not counted in the media screen-use data referenced above." Other findings suggest heavy media consumption is beginning at a very young age and that almost 75% of children now have television sets in their bedrooms.
"Beyond the obvious concern about what messages children absorb from television, video games and other media, parents also need to be concerned about what messages kids create for the media," the professor notes. "Young people now want to celebritize themselves by producing goofy YouTube videos, social-networking messages and even sexting. Young people feel compelled to use and consume media as part of their lifestyle. Media overuse, however, has become a sort of cultural massage, leading kids to believe they are functioning, relevant, productive and cool based largely on how much and how adept they are in media use. This media dependency creates a false sense of reality and ultimately disempowers young people. A child whose existence is dominated by media will find it hard to reach his or her full potential. When kids displace real life for a sea of media, school activities, studying, exercise and even direct contact with family and other humans are necessarily diminished."
In conclusion, McCall believes the nation would be "well advised to ramp up the rhetoric on limiting television. It will take a full-court press by high-profile leaders
to get this message delivered, because you can bet big media corporations won't help, and, sadly, most schools have shown little interest in creating media-literate young citizens who can make sensible decisions about media use."
Access the complete essay, "Plugged In and Zoned Out," at College News.org.
Jeff McCall, a 1976 graduate of DePauw, authored the book Viewer Discretion Advised: Taking Control of Mass Media Influences and has been cited in articles published by approximately 100 newspapers. On Friday, he was quoted in a Los Angeles Times article on the return of Jay Leno to late night TV, a piece which was picked up by dozens of other newspapers across America. Learn more in this story.
Source: Indianapolis Star
Back