Kyle Smitley '07 is Huffington Post's 'Greatest Person of the Day'
February 11, 2011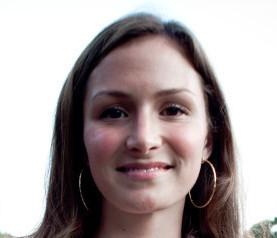 February 11, 2011, Greencastle, Ind. — "My all-time hero is Yvon Chouinard, the founder of Patagonia [an environmentally-minded clothing company]," says Kyle Smitley, a 2007 graduate of DePauw University. The founder and owner of barley & birch, a line of organic children's clothing, Smitley is featured today as the Huffington Post's "Greatest Person of the Day". She points out that Chouinard "got into business the same way I did -- he saw the ability to make a good quality product and then subsequently had to learn how to follow his intuition running a business. I did an okay job just following my gut."
Amy Lee writes, "A former environmental science major, Kyle saw an opportunity to simply make clothes that didn't hurt people -- not the people wearing them and not the people making them ... Not only does the company donate 15 percent of their profits to charitable organizations, but every part of the line is carbon neutral -- barley & birch offsets emissions created in production and shipping, as well as working with manufacturers and suppliers who depend mainly on solar energy."
"I saw a really big niche in the market for a brand that had really, really high standards," states Smitley, who started her company shortly after graduating from DePauw. "We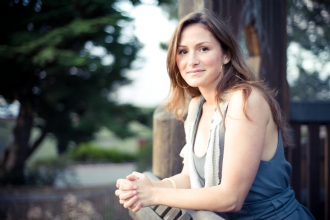 could be a good brand that shows you can do things the right way and make a high quality product and use the profits for good."
The text adds, "Much of Kyle's global human rights focus grew out of her experiences spending time in Haiti in high school and El Salvador in college. 'I slept on a hammock and woke with scorpions crawling on me -- you served the community for whatever community projects they needed you to do,' she said of her time in El Salvador. 'We were living with them, we got to see from their perspective what their life was like.'"
You'll find the complete profile at the Post's website.
Learn more about Kyle Smitley in this recent story.
Back