Community Technology Enhancement Program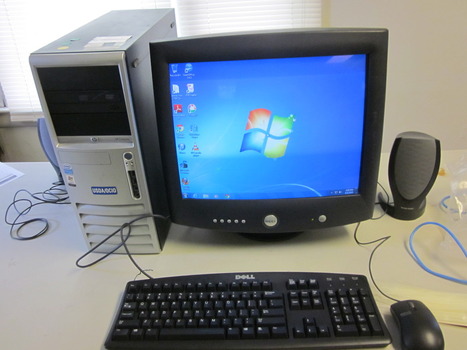 The DePauw University Community Technology Enhancement Program (CTEP) is a DePauw-affiliated organization that empowers members of the Putnam County community with new means to learn, communicate, and explore by providing technology and related education. Since 2003, CTEP has addressed the inequities of a growing digital divide in Putnam County and surrounding areas. Through the distribution of refurbished computers to qualifying organizations and individuals in need, community workshops, and Internet resources, CTEP providing quality, community-oriented services.
Basic Operations
CTEP collects computers (towers and laptops) and parts from DePauw University, local schools, and the surrounding community. CTEP staff members test the equipment and clear old information from computers. CTEP then prepares computers with Microsoft Windows 7 and installs a range of free software and programs for a new user. CTEP distributes the computers to qualifying individuals and organizations in the local community for a minor fee. CTEP-prepared computers have been donated to organizations such as the 21st-Century Scholars and have been donated to people as far as Central and South America.
CTEP is committed to reusing and recycling technology. Refurbishing old computers provides benefits to those who cannot afford a computer on their own and reduces electronic waste. When CTEP cannot reuse parts, they are sent to recycling centers in order to prevent the spread of electronic toxins.