Posts occurring in June 2014
June 6, 2014
More than 1,000 alumni who are on campus this weekend for Alumni Reunion Weekend will get a chance to preview the construction at Hoover Hall through the installation of new construction signs along the fence that surrounds the construction site.
Each sign features a rendering highlighting the side of the building on which the sign has been hung. They also showcase two-dimensional elevation drawings of the eastern and western sides of Hoover Hall.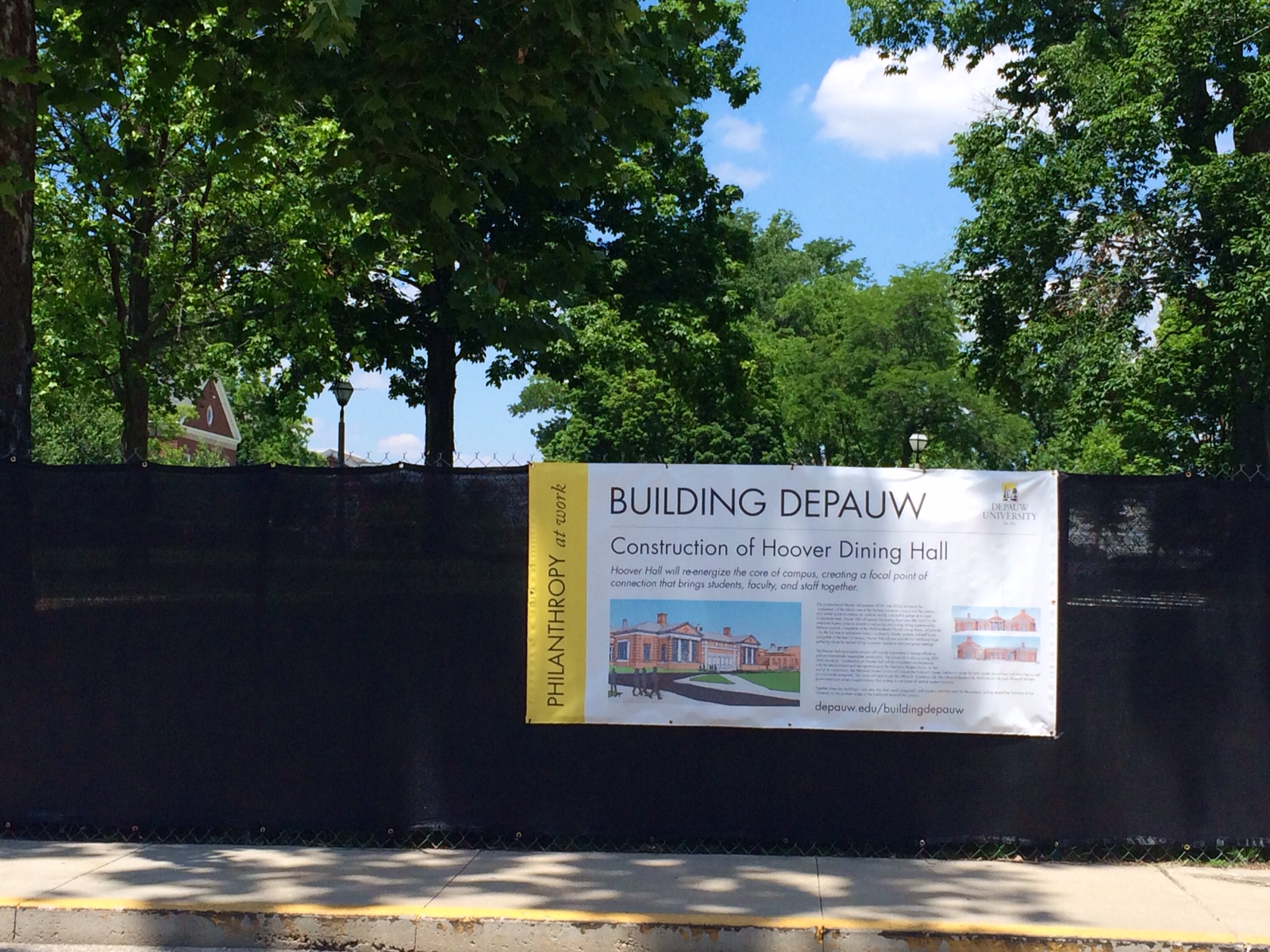 This sign along Hanna Street shows the south side of Hoover Hall, facing Bowman Park.
Continue Reading | &nbsp 0 Comments
---
June 6, 2014
As preparation work gets underway at the site of Hoover Hall, more than 13 trees have been temporarily transplanted to ensure they aren't damaged during construction. Each of these trees will be replanted near Hoover Hall once construction is complete.
Another pair of trees -- a tulip and a red oak -- were permanently transplanted elsewhere on campus.
For those trees that could not be transplanted, the Office of Sustainability is partnering with a variety of academic departments on campus to explore how the wood can be salvaged and reclaimed. Thus far, the Office is fielding inquiries for artistic, scientific and cocurricular projects that might be possible with the reclaimed wood. Members of the campus community who are interested in projects connected to these trees may contact Anthony Baratta in the Office of Sustainability.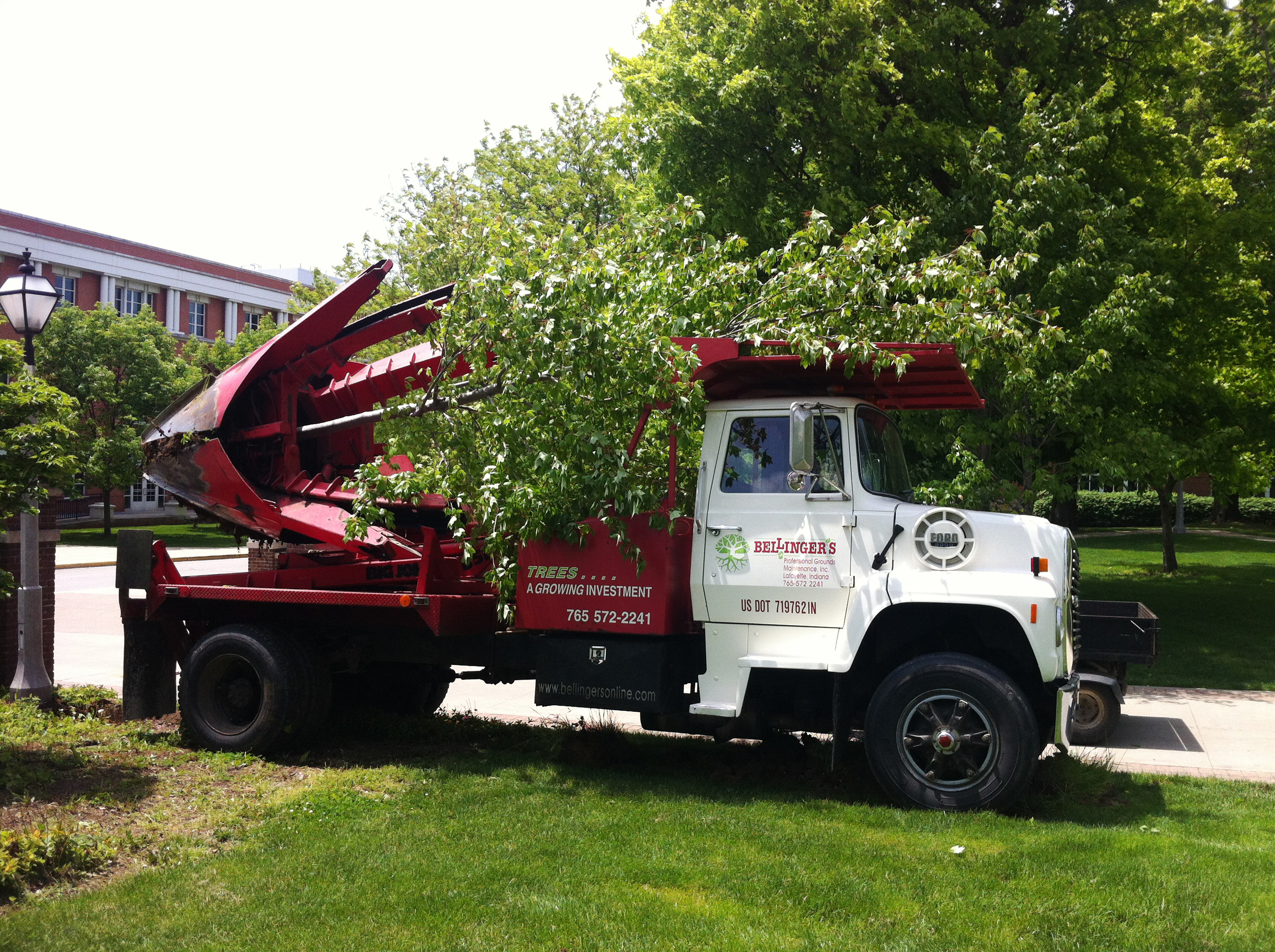 Approximately 13 trees have been temporarily transplanted to the DePauw Nature Park.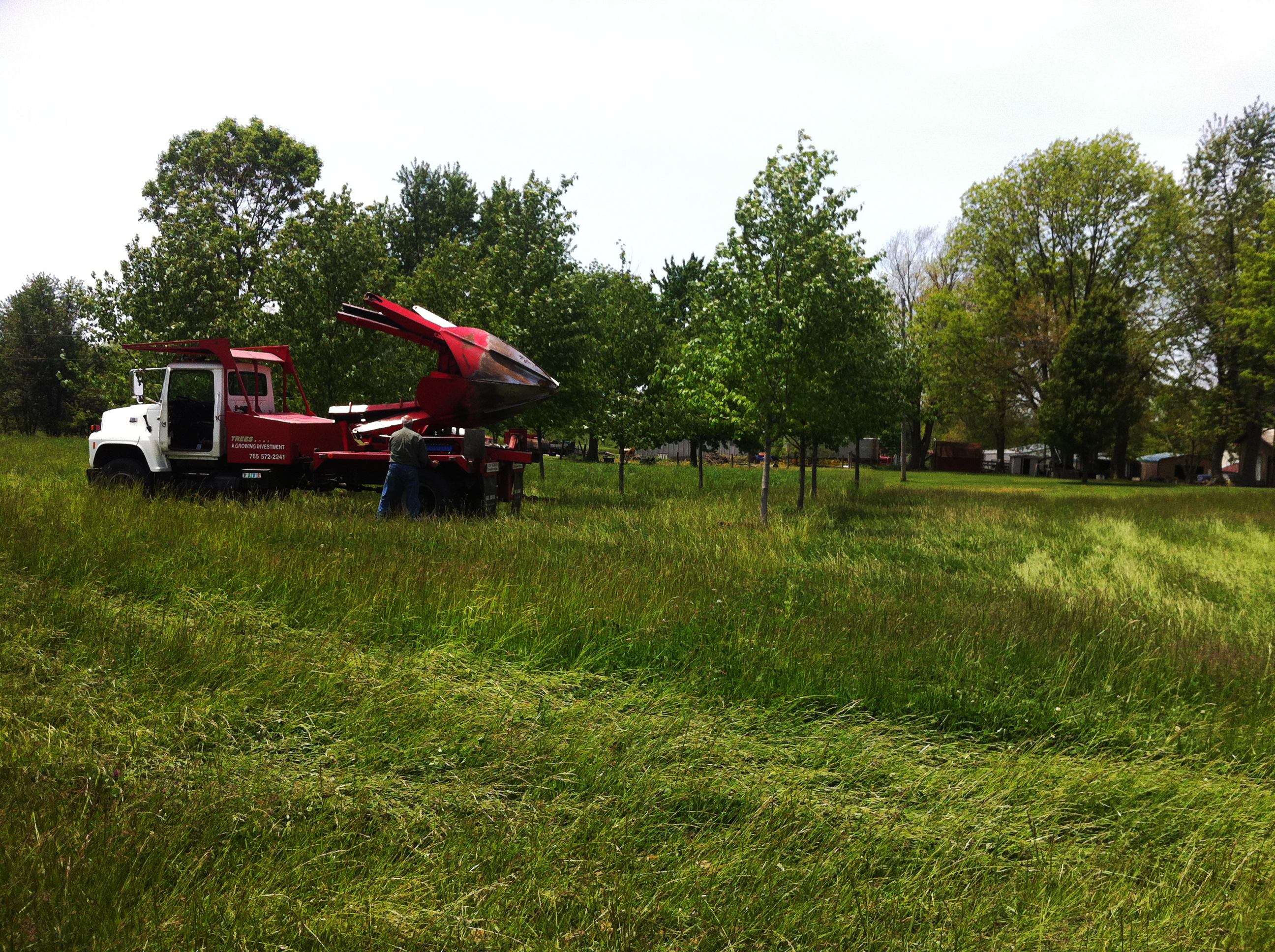 Upon completion of Hoover Hall, the trees that were temporariily...
Continue Reading | &nbsp 0 Comments
---
June 4, 2014
With the onset of dry weather in the course of the last few weeks, construction crews have been able to make significant progress on the retaining wall between the new Reavis Stadium and the softball field and tennis courts on the west end of the Athletics Campus. The plaza area, between Reavis Stadium, Blackstock Stadium and the Indoor Tennis and Track Center, is also beginning to take shape. The plaza will be a focal point of activity on busy weekends in the fall and spring months.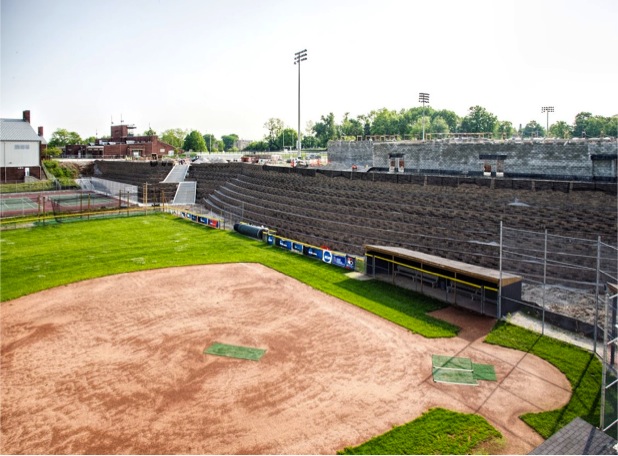 New steps (just beyond the right field foul pole) descend from the athletics campus plaza between the softball field and the tennis courts. The retaining wall east of the softball field and outdoor tennis courts will eventually be planted with grass, allowing some fans to watch both softball and tennis from elevated positions along the tiered wall.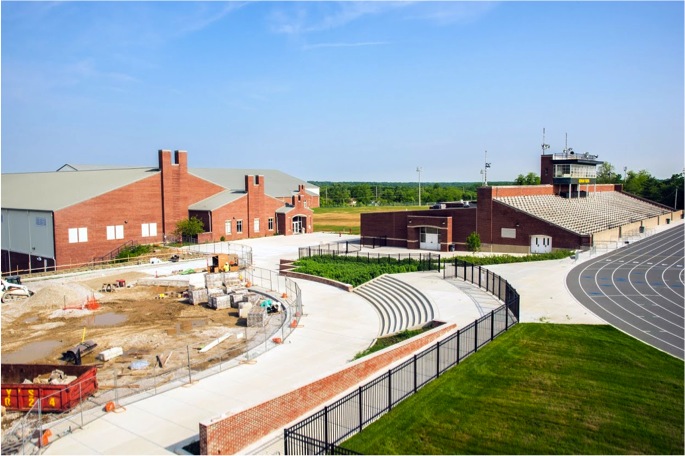 The new plaza sits just to the southwest of Blackstock Stadium and will be the central connection between many of DePauw's outdoor athletics competition...
Continue Reading | &nbsp 0 Comments
---