Community Bikes
Fall 2012 began the new era of Community Bikes. Open to public rental at The Inn at DePauw, the Community Bikes were funded by a multitude of local businesses and DePauw Student Government.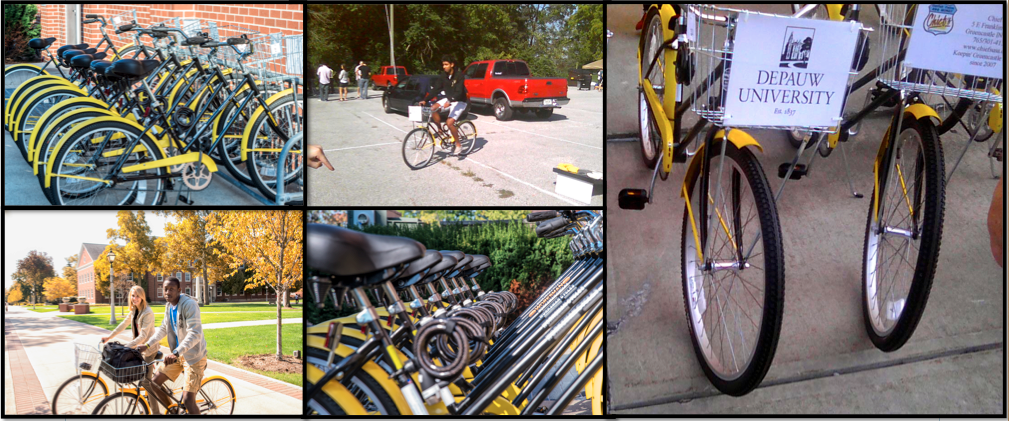 See more Community Bike photos here.
Community Bike Rental
why community bikes rock
Anyone in the Greencastle community is welcome to rent these brand new bikes and take them wherever their heart desires. A ride to the Campus Farm, a ride to the Nature Park, a ride to Walmart, a ride to Blackstock Stadium to cheer on the Tigers, a ride to the Farmer's Market on the Square or even a ride down the street to class: Community Bikes will take you where you want to go!
@DePauwSustain on Twitter
---