DePauw Environmental Policy Project
In 2008, Forbes Magazine ranked Indiana the 49th greenest state. DePauw students wanted to change that by researching and advocating for better environmental programs and policies at the Indiana Statehouse.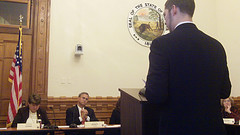 Through collaboration with Assistant Professor of Political Science Kelsey Kauffman, the DePauw Environmental Policy Project (DEPP) was developed to provide students the unparalleled experience of compiling and presenting original research in state legislative committees.
In 2009, student efforts paid off when original research on ground-source heat pumps led the Indiana General Assembly to pass a bill establishing a fund to provide financial assistance to public schools renovating their heating and cooling systems with high efficiency ground-source heat pumps.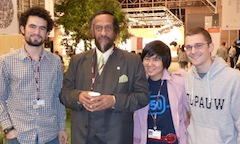 In the fall of 2009, DEPP took on the highly anticipated UN climate talks in Copenhagen, Denmark. Through DEPP, studentsenrolled in a newly created course, International Climate Policy. At the end of the semester, 13 students from the course traveled to Copenhagen for two weeks to observe and blog from the United Nations negotiations.
The student blogs - Cornfields to Copenhagen and The Copenhagen Questions - are still online.
In 2010, students were active in providing information on energy efficiency in government buildings and net metering policies.
The DePauw Environmental Policy Project continues to be a vibrant program that challenges students to research policy areas, develop solutions for the most pressing environmental policy issues of our time, and then figure out how to make them happen.
---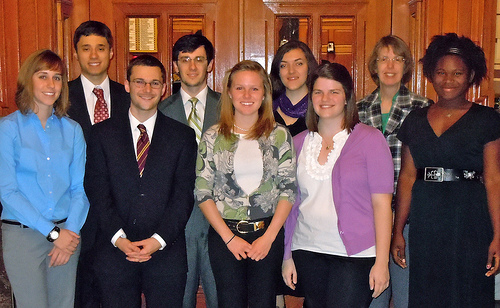 The DEPP class of Spring 2011. From left: Sheah Hilton '11, Sam Leist '14, Anthony Baratta '11 (Assistant Director), Matt Cecil '12, Ashley Conard '14, Oksana Polhuy '14, Sally Reasoner '11, Professor Kelsey Kauffman (Director), and Laila Howard '13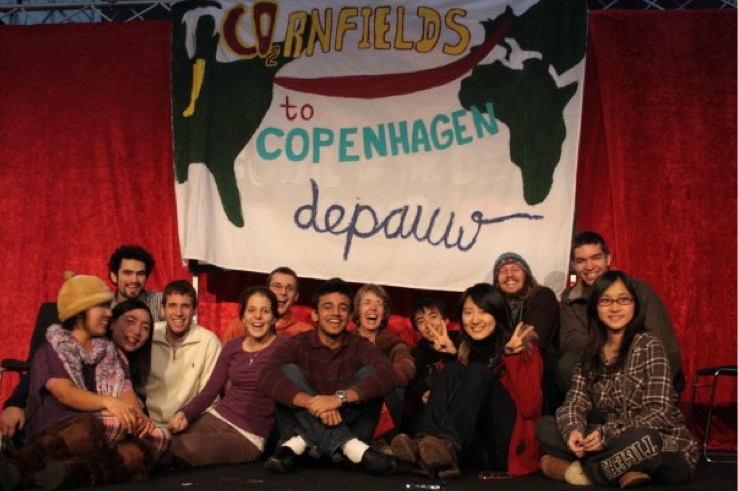 The DEPP class of Fall 2009. From left: Khin Khin Hlaing '13, Taylor Cantril '11, Xinxin Liu '12, Jacob Bonifield '13, Amy Richmond '13, Anthony Baratta '11, Sumeru Chatterjee '13, Pucong Han '11, Yi Wang '12, Jay Wellik '10, Alex Lopatka '12, Menxiao Han '13