Green Greeks
Green Greeks, formerly known as GreEco-Reps, is a program that seeks to instill a mentality change in Greek organizations resulting in a greener, more environmentally friendly living environment.
The Green Greeks are made up of a handful of representatives from each chapter on campus. Their past initiatives have been getting larger, more noticeable recycling bins for the Greek houses on campus, active participation in Energy Games and creating the initial foundation for a Green Greek Certification program.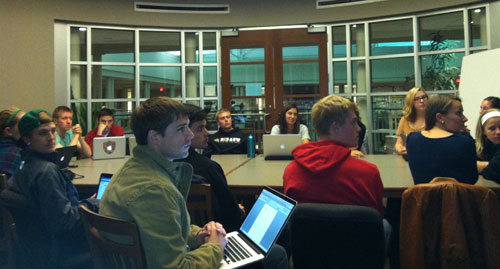 Last semester, there was a Green Greeks House Director dinner at Kappa Kappa Gamma that sought to get all house directors thinking about the environment in their duties.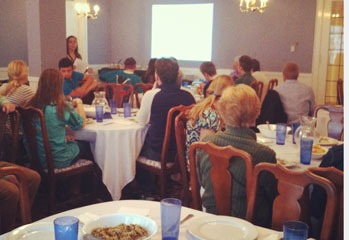 This semester and in the semesters to come, the Green Greeks are striving for ridding chapter houses of styrofoam and launching the Green Greek Certification program.