Recycling
From A to Z, all of your DePauw recycling needs and Qs.
What is RECYCLABLE?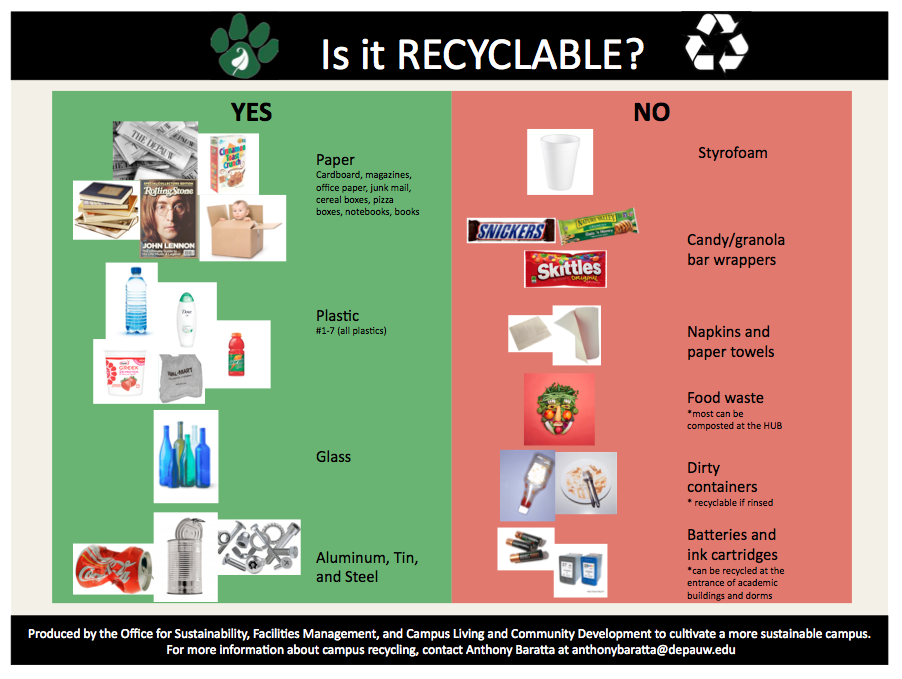 Download the pdf verison that explains what is and is not recyclable here.
Facilities and Recycling

x 643 = batteries recycled in 2012


= 23,452 pounds of shredded paper recycled in 2012. That's a 397% increase in recycling from the amount recycled in 2007.

= 50,773 pounds of recycled glass and plastic for all of the buildings on campus during 2012. The Julian Science & Math Center alone recycled 8,078 pounds of material.
@DePauwSustain on Twitter
---
Recycling
---