Tree Campus USA
Tree Campus USA is a nationwide certification program for colleges and universities who "strive to engage their student body as well as their broader community to establish and sustain healthy community forests for the benefit of current and future residents."
At DePauw University, we deeply value our trees and forests. As a tree advocate, President Brian W. Casey has greatly increased the sheer number of trees on campus. Thanks to these efforts and those of students, in February 2013 DePauw University was officially named a Tree Campus, USA.
Each year DePauw celebrates Arbor Day by highlighting trees on campus. For Arbor Day 2013, there was a geocache event in which students could submit pictures with specific trees on Facebook and Twitter to be entered into a drawing. The year before, tress donned name tags highlighting their name and benefits.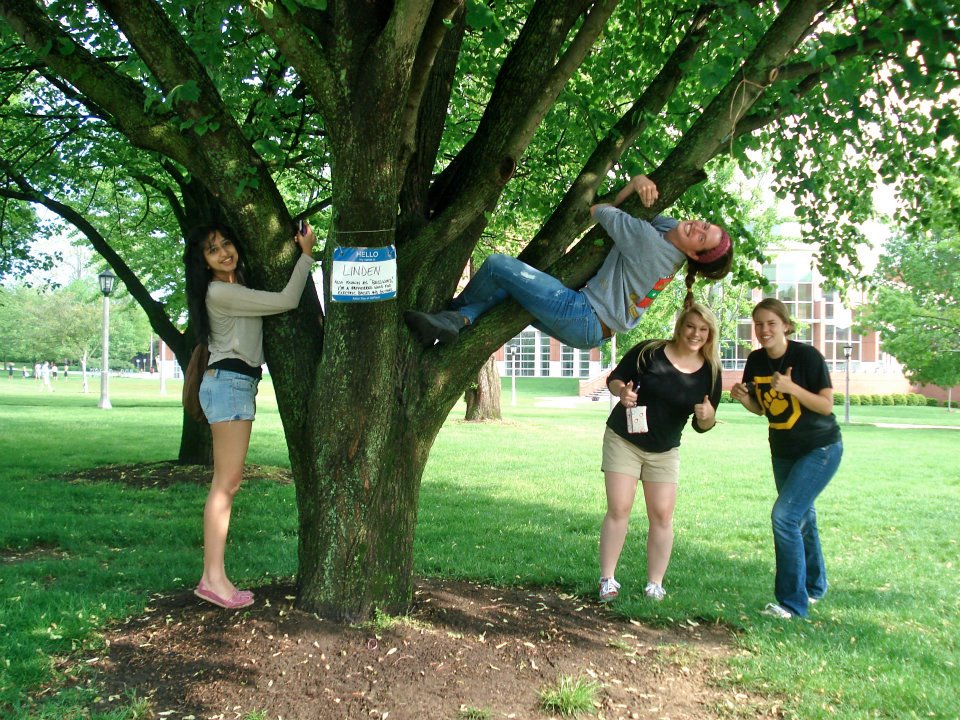 Indiana University, Bloomington, is also a Tree Campus and their efforts can be seen in this video, "One tree at a time."
Visit Tree Campus USA's website for a full list of Tree Campuses and Arbor Day Projects.