Let the games begin!
Whether it's the Community Bikes program, our recent Tree Campus USA recognition, spring planting at the Campus Farm, or the April lecture by Jane Goodall, this semester has great promise. In February, though, we need your help. The annual "Energy Games" electricity/water reduction competition will continue with students in dorms and Greek houses from February 18-March 10. In addition, Asbury and Harrison are competing against each in a showdown for the ages. If you're a professor in either building, you know your team. For everyone else, it's time to choose sides. Will you root for History or English, Classics or Conflict Studies? Become a "sponsor" and reduce electricity/increase recycling in your favorite building. Thanks for your support.

-Carol Steele, Director for Sustainability
-Anthony Baratta, Assistant Director for Sustainability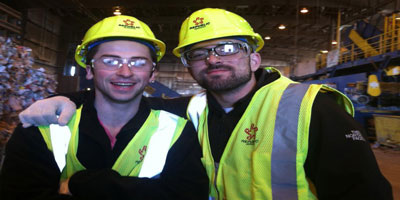 Winter Term students talk trash
Have you ever wondered where that old Pepsi bottle goes after it's put in the blue recycling bin? Two Winter Term classes spent their Januaries investigating that question and more. Students in "Consumerism and Waste" and "Cradle to Grave," led by Jeane Pope, Jennifer Everett, and Tony Bannon, traveled to e-waste, "waste-to-energy", and recycling facilities. Group projects on how to improvesustainability at DePauw were presented to a diverse group of DePauw staff on the final day of "Consumerism and Waste."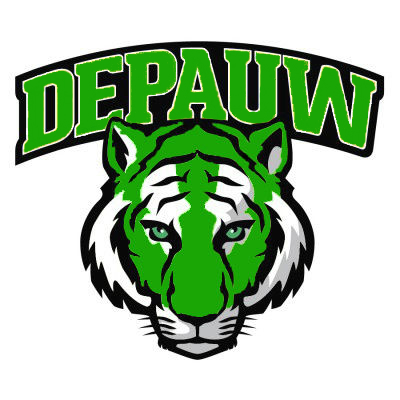 Our Green Tiger of the Month is Joey Kendall-Morwick
Do computer science and sustainability go together? Yep. Dr. Kendall-Morwick, Assistant Professor of Computer Science, co-led a group of students to Kansas City to learn about urban farms over fall break. During Winter Term he also co-led a trip to Hawaii with Iowa's Maharishi University of Management to study sustainable living.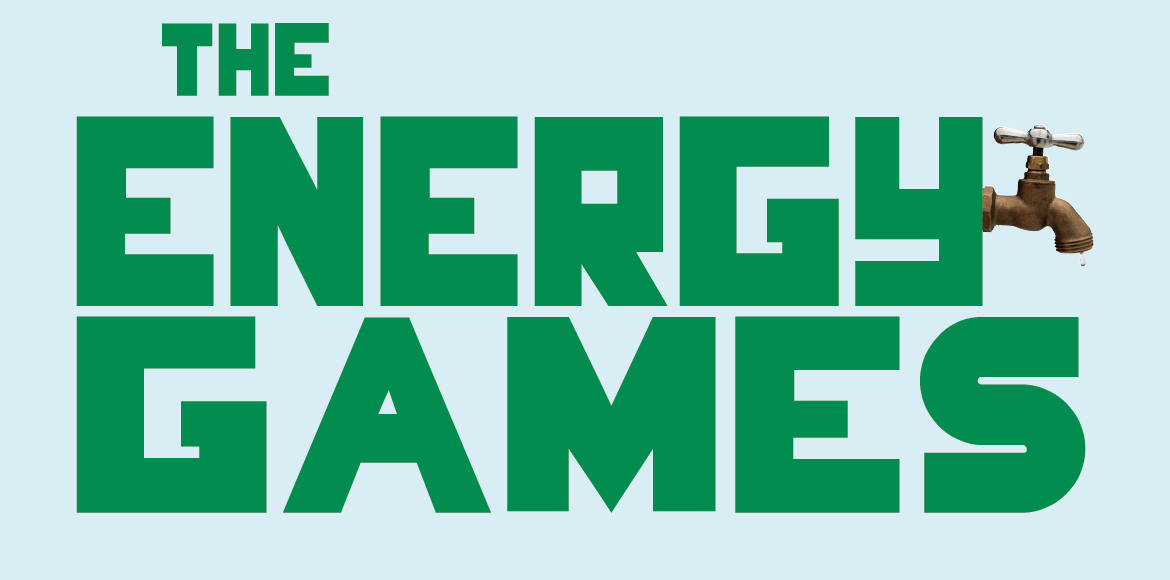 "Energy Games" expanding to Asbury, Harrison
Since 2008, DePauw has hosted energy reduction competitions in the dorms and Greek houses. This year, from February 18 to March 10, "Energy Games" will also include Asbury and Harrison Hall. That's right, it's Philosophy vs Economics, Psychology vs English. May the odds be ever in your favor!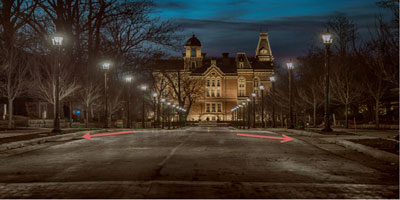 Have you noticed the permeable pavement?
The next time you're strolling down the beautiful Anderson Street entrance, take a look at the sides of the road. Permeable pavement, designed to manage runoff and pollutants, lines the edges of the street.
Upcoming Events

February 18-March 10
Energy Games

February 15th, 415pm, Peeler Auditorium
"Environmental Justice" lecture by Professor Edwardo Rhodes

Tuesday, March 5th, 530pm, Kappa Kappa Gamma
GreEco-Reps

Thursdays, 6-7 pm Julian 300
DePauw Environmental Club



Did you know. . .
DePauw recycled over 50,000 pounds of plastic and glass in 2012? Way to go Facilities!




Office for Sustainability
101 E Seminary street
Greencastle, Ind. 46135
P: 765.658.6608