Thanks for reading our first newsletter. DePauw's sustainability endeavors have steadily increased over the last five years.There is a great deal going on around here. The Campus Farm plans to plant crops this spring; the Sustainability Committee is considering options to put DePauw on the path to carbon neutrality; Eco-Reps and GreEco-Reps are working with facilities to increase recycling, and much more. We hope this once-a-month newsletter will allow many in our DePauw community to stay informed and learn how to be involved.
-Carol Steele, Director for Sustainability
-Anthony Baratta, Assistant Director for Sustainability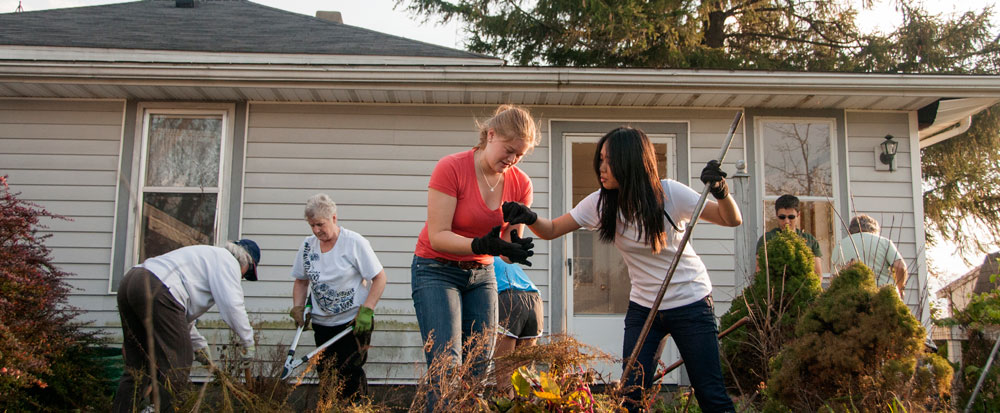 Working on the Farm!
On October 25 over a dozen students rode Community Bikes out to the site of the Campus Farm (right hand side of the road before the Prindle Institute) to pull weeds at the farmhouse and enjoy a beautiful evening. See more pictures here!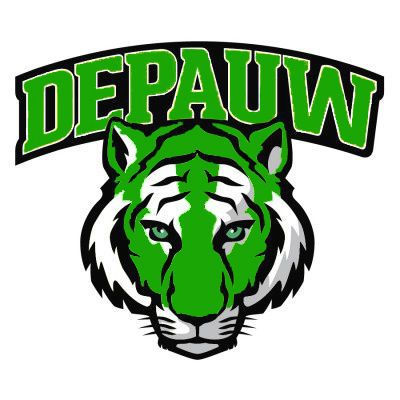 Our Green Tiger of the Month is Jim Ruark
Jim Ruark is nearing his 40th year working as DePauw's Assistant Director of Facilities Management. This summer he worked with Grounds and Landscaping guru Rob Harper to design a system that displaced thousands of gallons of water needed for landscaping by reusing water from DePauw's heat plant. Jim has also been working with the Sustainability Committee to research renewable energy installations at DePauw.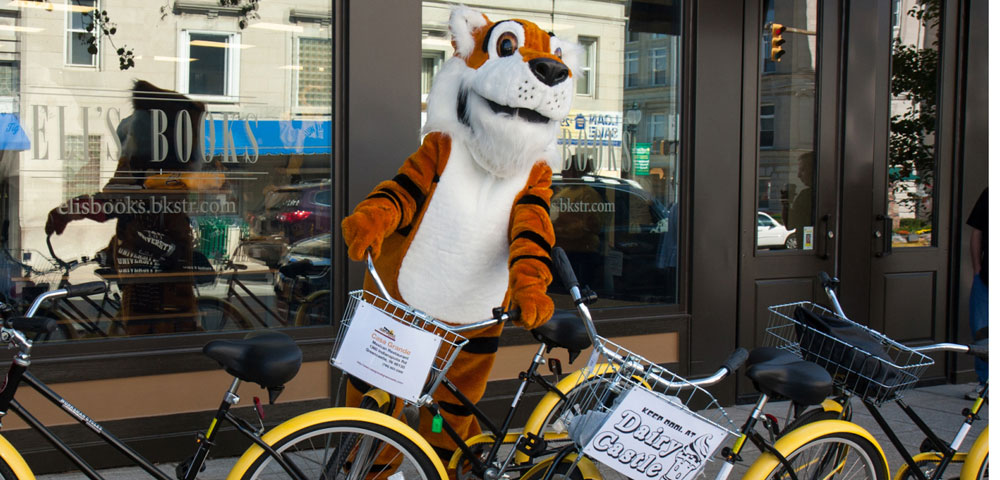 Community Bikes Debuted, Will Return Soon!
DePauw's Community Bike Share Program debuted on Parent's Weekend and accommodated 150 riders in less than two months. They'll be put away for the winter but back by spring. Thanks to Management Fellows for starting the program!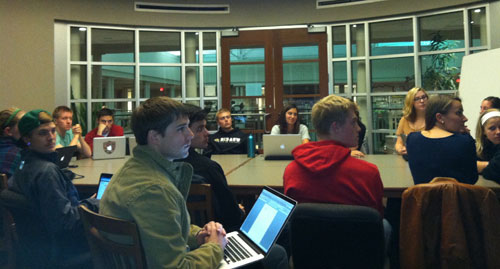 Student Government and Greeks Collaborate on Sustainability
On November 1st 22 students gathered for the first GreEco-Reps meeting in Julian 300. Led by senior Amanda Metternich and members of DePauw Student Government, representatives from fourteen Greek chapters discussed increasing recycling, getting rid of Styrofoam, and other sustainable initiatives in their houses.
Upcoming Events

Tuesday, Nov 27 1145-1245 Julian 111
What's up with the campus farm?

Tuesday, Dec 4 830-930pm Julian 300
GreEco-Reps


Thursdays, 630-730pm Julian 300
DePauw Environmental Club






Did you know. . .
DePauw saves money by recycling? The money we save on our reduced trash pickups is $3,000/yr greater than our recycling bill.