DePauw Student Government
Highlights
Welcome to new DSG administration
On Sunday, May 4th, internal elections were held, new members of DSG were sworn in, and President Cody Watson and EVP Courtney Cosby were inaugurated. Congratulations to the 2014-2015 DSG Administration!
Read More
NEW Student Forums to begin next year
Student Forums will take the place of DSG Assembly Meetings starting next fall. The student forums will require the attendance of the Executive Board, Senate Chamber, Representatives Chamber, COs, and FOs. The Student Forums will remain open to the public.
Read More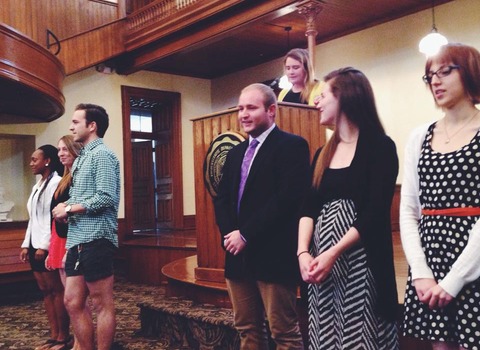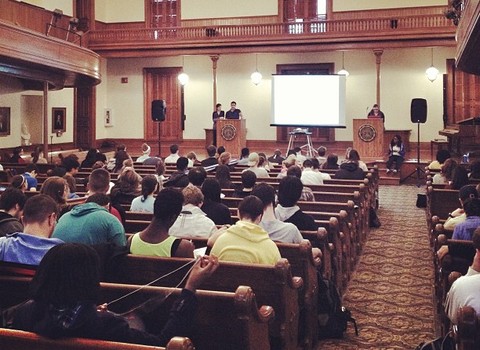 Welcome to the DSG Website!
This semester, we are working on revamping the DSG website! We hope you find this far easier to navigate and full of relevant information to keep you informed about what your student government is doing on-campus to positively affect the lives of the students at DePauw University!
If you have any questions, concerns or suggestions, please contact Kevin Bugielski, Director of Public Relations.
Budget Meetings for Fall 2015 are quickly approaching! On April 21, 22, and 23, all Student Organizations will meet with the Allocations Board to discuss your budget for Fall 2015! To view the schedule of Budget Meetings, click here.
All Fall 2015 Budget Meetings will take place in the Student Org Space!