Student Senate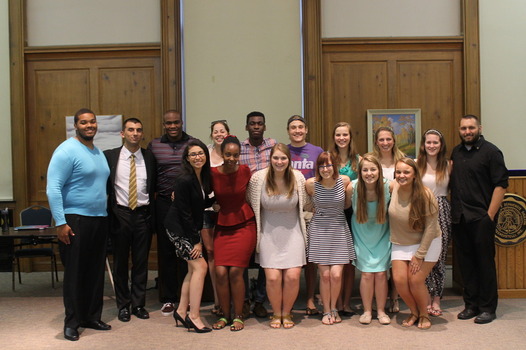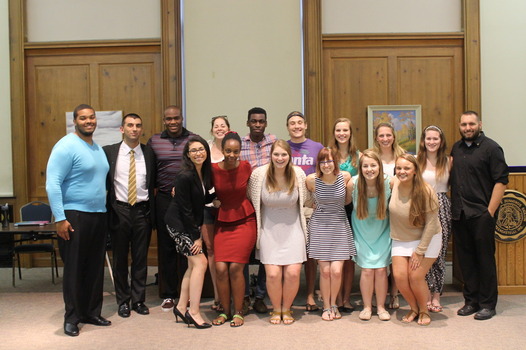 The DSG senate is comprised of 20 students that represent the student body. Student Senators are responsible for writing DSG legislation, hearing concerns from each respective senator's grade level, and hosting class events throughout the year. Each spring, the student body elects 5 senators per class to create the senate for the upcoming school year.
The student senate meets every Sunday night from 7-8, and meets monthly in a joint session with the Student Representatives. Senate meetings are open to any students.
If you have questions regarding the student senate, contact the DSG Executive Vice President Katie Kondry at dsgvpresident@depauw.edu
@DPU_StudentGov on Twitter
---
Join students in Holton quad right now to stand in solidarity against stereotypes connected with certain identities.
4 days ago
At 11am tomorrow in Holton Quad, there will be a gathering to stand against negative stereotypes associated with certain identities.
5 days ago
Students would like to have a discussion about social media intertwined within the upcoming Day of Dialogue. #DSGAssembly
5 days ago
Students would like to gain an understanding of how professors are confronted when they receive multiple negative reviews from students.
5 days ago
Students want to see a University wide ban of Yik Yak, an anonymous social network. #DSGAssembly
5 days ago
Students would like to see more transparency between the student body and DePauw's Office of Public Safety. #DSGAssembly
5 days ago
Students would like to see an admissions initiative from the new President to expand the diversity of incoming students. #DSGAssembly
5 days ago
Students share their opinions with DSG President about the concerns and opinions they have regarding the Presidential search. #DSGAssembly
5 days ago
DSG is working with the Housing Office to ensure that student organizations have housing that can be organization specific. #DSGAssembly
5 days ago
45 years ago
45 years ago
45 years ago
45 years ago
45 years ago
45 years ago
45 years ago
45 years ago
45 years ago