Psi Lambda Xi
DePauw's Local Sorority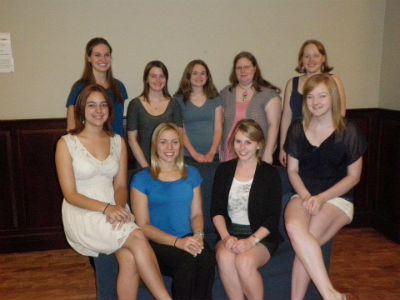 Founded on March 11, 2007, for the purposes of promoting positive self-concept in each other, the university, and the community through the bonds of sisterhood. We have no national affiliation and exist solely on this campus. We interact with the school and community by participating in philanthropic events, including hosting our own supply drive for local children. Other sorority activities include movie nights, informal parties, dinners, and formal dances. Funding for these events is provided by membership dues. Also, we are a non-residential sorority, meaning that we are not required to all live together, though some of our members do out of choice.
@psilambdaxi on Twitter
---
Happy birthday to Lyndsay!
2 months ago
The ladies of Psi Xi wish a happy Founder's Day to Phi Gamma Delta! @PhiGamatDePauw
2 months ago
RT @TheDePauw: EDITORIAL: Greencastle passes non-discrimination statute in support of welcoming all people. http://t.co/IpXObe266H
3 months ago
45 years ago
45 years ago
45 years ago
45 years ago
45 years ago
45 years ago
45 years ago
45 years ago
45 years ago