Psi Lambda Xi
DePauw's Local Sorority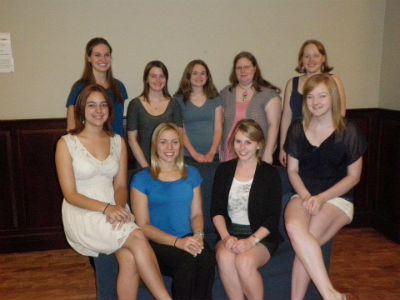 Founded on March 11, 2007, for the purposes of promoting positive self-concept in each other, the university, and the community through the bonds of sisterhood. We have no national affiliation and exist solely on this campus. We interact with the school and community by participating in philanthropic events, including hosting our own supply drive for local children. Other sorority activities include movie nights, informal parties, dinners, and formal dances. Funding for these events is provided by membership dues. Also, we are a non-residential sorority, meaning that we are not required to all live together, though some of our members do out of choice.
@psilambdaxi on Twitter
---
The ladies of Psi Lambda Xi would like to wish @AlphaPhiDePauw a happy founders day.
20 hours ago
It's almost August! Soon some phoenixes should be migrating to campus ;D
1 year ago
Last Day of Finals. Several Psi xi's will be done and several are home :D
1 year ago
Finals time! Good luck Psi Xis!
1 year ago
Senior breakfast was awesome!
1 year ago
2 new members! Sweet! :D
1 year ago
Milk and cookies with sigma nu tonight!
1 year ago
Another collegiate member!!!!! Woo hoo!!!!!! What a beautiful day ending in a wonderful tradition!
1 year ago
Pride Wednesday tomorrow! Look for the girls in pink or our greek letter shirts!
1 year ago
44 years ago
44 years ago
44 years ago
44 years ago
44 years ago
44 years ago
44 years ago
44 years ago
44 years ago