Opportunities for first-year students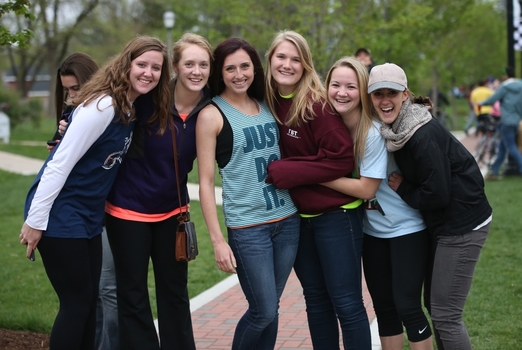 Please explore these special opportunities for first-year students. This page will be routinely updated.
Sustainability leadership program
The Sustainability Leadership Program (SLP) is an initiative of DePauw's Office of Sustainability and supported by the Environmental Fellows Program and Hubbard Center for Student Engagement. Through both paid and volunteer hands-on opportunities, students are equipped to navigate complex challenges and create lasting change to become the leaders of today and tomorrow. With over sixty students participating, SLP is the largest program of its kind in the country. Read more about the program here.
Interested in applying? E-mail Sustainability Director Anthony Baratta for more information or to set up an interview.
LEAP
DePauw is pleased to introduce LEAP (Learning Through Experiential Applications). This exciting program offers you rewards for participating in things that will help you prepare for life after DePauw. Each term, you will have the opportunity to participate in a variety of activities. Each activity will earn reward points. Once you have reached the point level for your class year, you will earn rewards and an entry in an end of year drawing for prizes. These activities are designed to help you become better prepared for either a job or graduate school once you leave DePauw. Click here for more information.
Service Plunge
Sign up for the First-Year Service Plunge, an annual opportunity for first-year students to join their classmates and the Greencastle community in a day of service and learning. Learn more here.