Compton Center for Peace and Justice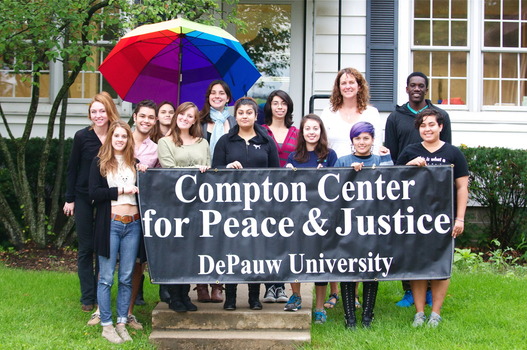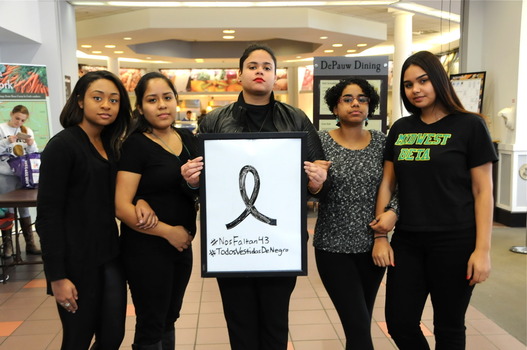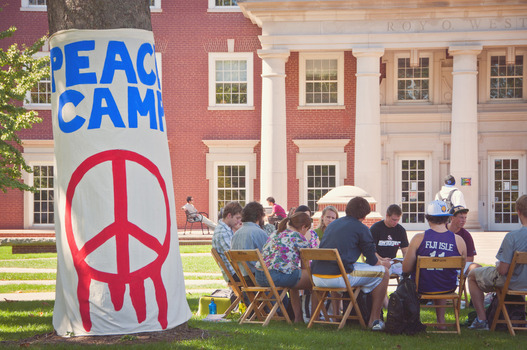 We are now accepting applications for new Compton Interns for 2016-2017. Please follow this link: compton-intern-application-2016.pdf or contact Valerie Rudolph for more information.
The Russell J. Compton Center for Peace and Justice is committed to raising consciousness among members of our community concerning issues of social justice, providing opportunities for reflection, and empowering persons to work for social change.
The Compton Center is a student-centered organization designed to empower students, promote and facilitate student initiatives, and foster social responsibility as part of DePauw's academic mission. We accomplish these goals by:
Developing programs (speakers, films, discussions, etc.) that address a broad spectrum of peace and justice issues;
Making connections between social privilege and social responsibility; and
Providing resources to students, staff, and faculty.
The Compton Center for Peace & Justice is located at 500 E. Seminary St.