Campus Clean-Up Initiative
The Bias Education and Action Team began to notice examples of years old, problematic graffiti on campus property (desks, chairs, walls, etc.). We will not stand for any racist, homophobic, or other biased messages in our campus environment, so we are teaming up with our colleagues in Facilities and with campus volunteers to address this through a "Campus Clean-Up" initiative. This is an on-going initiative and continues to address any problematic graffiti or images in our campus community.
If you are aware of problematic graffiti, please email alizaframe@depauw.edu. If you would like to help us with our clean-up efforts, please email samanthasarich@depauw.edu.
Our first clean-up project was a success! Check out the positive impact that this clean-up has had on students and faculty.
CAMPUS CLEAN-UP PROJECT #1
"I cannot tell you happy I and all of my students were when we walked into our classroom today and found that the desktops had been resurfaced! Every single student in my two classes remarked on how good they looked and how refreshing it was to be rid of the graffiti (both the offensive marks and the general nuisance scribblings). Thanks to you and your team for getting this done! We all really appreciate it. The desks look beautiful!"
BEFORE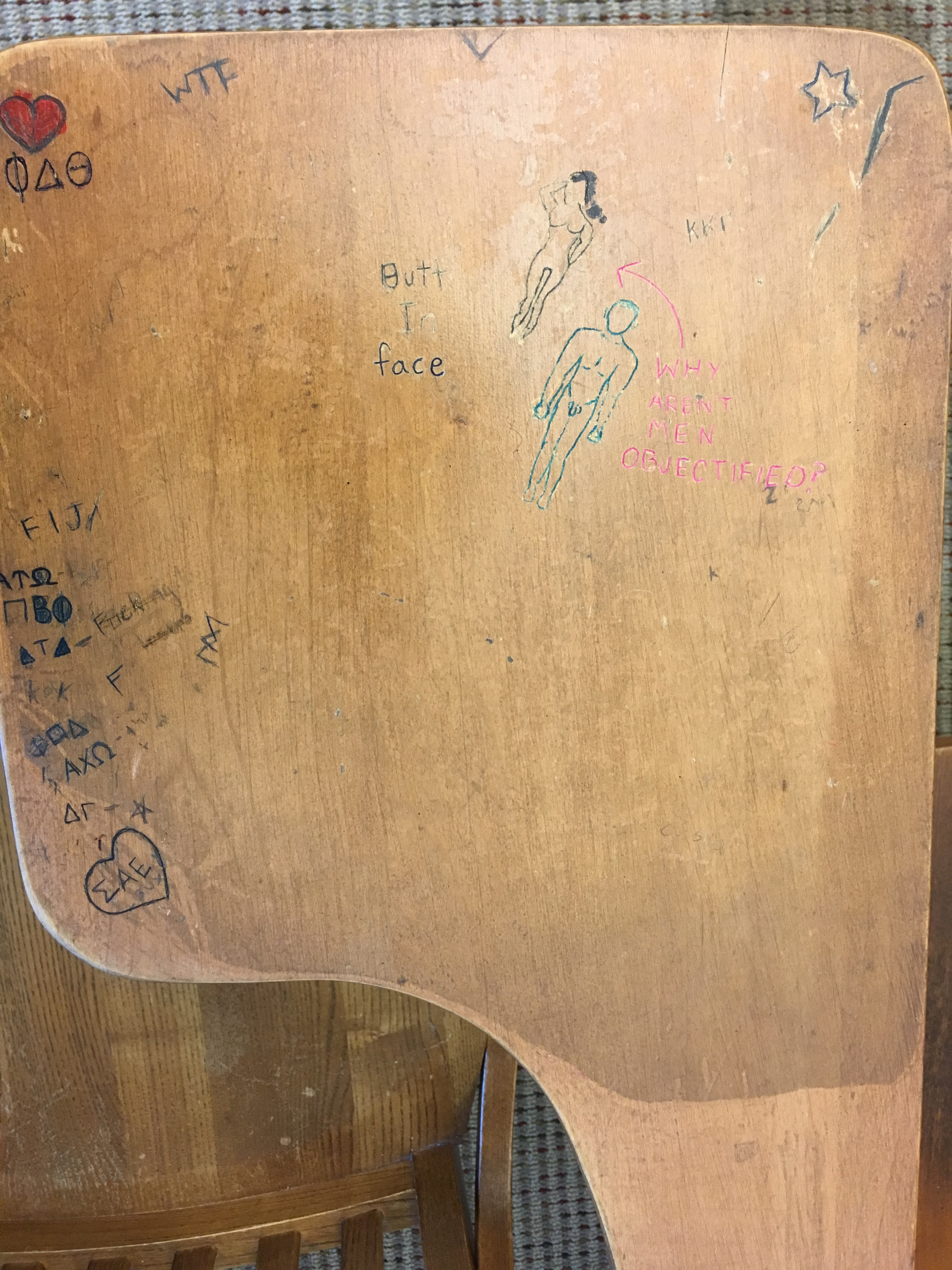 AFTER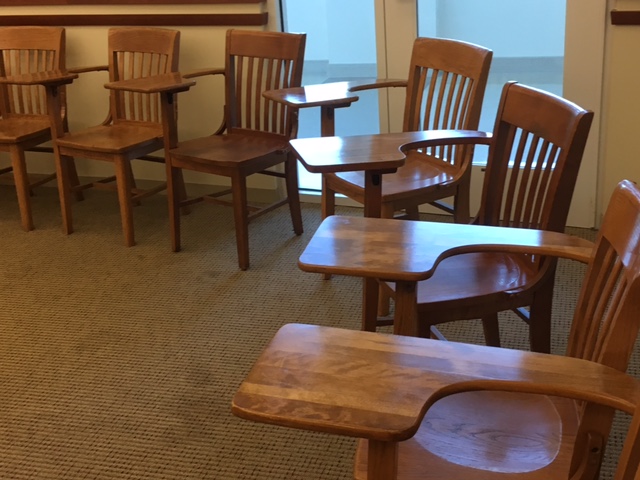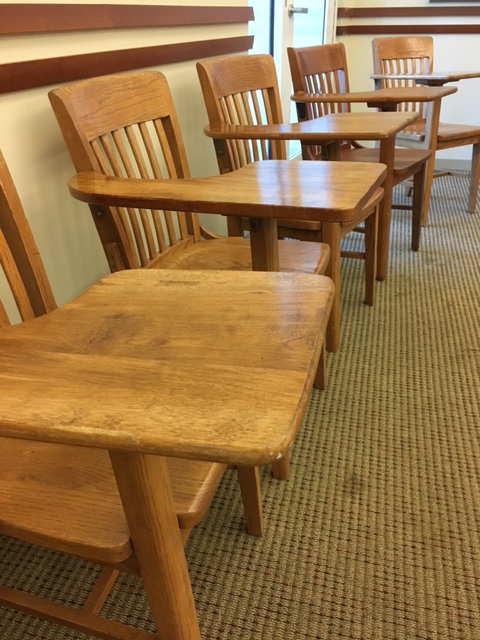 CAMPUS CLEAN-UP PROJECT #2
Our next project will be a men's restroom in East College that was recently reported. Are there other restrooms around campus that need cleaning up? Please let us know! Email alizaframe@depauw.edu.
BEFORE