Meet the Staff
Jeannette Johnson-Licon
(photo coming soon!)
Interim Associate Dean of Students for Diversity and Inclusion
Jeannette Johnson-Licon (JJL) came to DePauw in Fall 1999 after completing a Masters in Public Policy at Duke University. Currently serving as the Interim Associate Dean of Students in the Intercultural Life in Reese Hall, JJL supervises the work of affiliated Intercultural Life offices (International Student Services, Multicultural Student Services, the Cultural Resource Centers, LGBTQ Services and the Women's Center) and coordinates the Bias Incident Response Team. A transplant to Indiana from southwest Texas, Jeannette prefers short scooter rides in the cornfields to long walks anywhere.
Aliza Frame
(she/hers)

Director of International Student Services, Co-Chair of the Campus Climate Team
Aliza attended DePauw University and received a degree in Conflict Studies and Spanish in 2005. In 2014, she completed a Master of Arts in Executive Development for Public Service from Ball State University. Aliza is passionate about helping international students take full advantage of the DePauw experience, as well as providing opportunities for intercultural exchange and identity development for all members of the DePauw community. Aliza has worked in the field of International Education since 2005. In her spare time, Aliza loves to spend time with her family, travel, exercise, read and cook.
Yug Gill
(he/him)

Assistant Director of International Student Services
Yug attended Calvin College in Grand Rapids, Michigan where he earned a Bachelor's of Science in Chemistry in 2007. In 2009, Yug also received a Master's of Education degree in Adult and Higher Education from Grand Valley State University. Yug enjoys helping international students adjust to life in the US, as well as providing meaningful intercultural opportunities for international students and the DePauw community. Yug has family in Michigan and India. He loves to travel to visit his family. In his spare time, Yug loves to spend time with his wife and children, play Wallyball, exercise, watch cricket and basketball.
Teresa Roberts
(she/hers)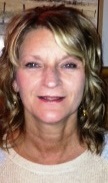 Office Manager for Intercultural Life
Teresa comes to Intercultural Life after working in the Office of Admission for ten years and assisting International students in their application process. She has a passion for working with students on all aspects of life and experiences and to make sure they all feel welcome when they step into the Intercultural Life Office. In her spare time, she enjoys running and spending time with her family.
Valerie Rudolph
(she/hers)

Coordinator of the Compton Center for Peace and Justice
Valerie studied Political Science and Biology at the University of Louisville and gained valuable activism experience through her work with Kentucky Water Watch, a watchdog group committed to protecting watersheds. Valerie loves working with students passionate about social justice issues and, hopefully, empowers them with the tools they need to make positive social change on campus and beyond. In Valerie's spare time, she enjoys camping and hiking, going to music festivals, playing guitar, and above all else, being with her daughter and partner.
Sarah Ryan
(she/hers)

Director of the Women's Center
Sarah attended the State University of New York Brockport and received degree in English Literature in 1995. She then attended Kansas State University and received a masters degree in College Student Development in 1998. Sarah enjoys working in Intercultural Life because she has great colleagues who care deeply about all of the students, particularly those students from historically marginalized and underrepresented groups. Both students and staff who are part of Intercultural Life are creative, collaborative, and inspiring to work with. In Sarah's spare time she likes to check out live music and take walks at the DePauw Nature Park.
Kate Smanik
(she/hers)

Assistant Dean of Students for Spirituality, Service, and Social Justice
Kate attended the College of Wooster and received a degree in Women's Studies in 2001. She then attended Yale University and received a masters degree in Divinity in 2005. Kate enjoys working in Intercultural Life because she believes it is critical to equip students to work in a diverse context and enjoys having a direct hand in making sure that students graduate with the skills they need to be strong leaders and advocates for equality. In Kate's spare time she enjoys swimming (you can usually find her in the pool during her lunch break) and knitting while she watches really bad television. In the winter time you can assume she is wearing a pair of hand knit socks.