Meet the Staff
Office of Student Life
Christopher Wells
Vice president for student life

As Vice President for Student Life, Christopher oversees the departments and offices of the Dean of Students, Athletics, Campus Living and Community Development, the Hartman House (Civic Engagement, Spiritual Life, and Social Justice), Student Support and Advocacy, the Intercultural Life offices, Public Safety, the Counseling Center, Campus Life, and the Women's Center. Christopher, who came to DePauw from Harvard University in 2008, previously held the positions of Vice President for Development and Alumni Relations, Vice President for Admission and Financial Aid, and Vice President for Communications. He holds a Ph.D. in English Literature from Brandeis University.
Meggan Herrald Johnston
Director of intervention programs
Meggan Herrald Johnston came to DePauw in the summer of 2001. After serving several years in the Residence Life Office, Meggan is currently the Director of Intervention Programs. Her primary roles at DePauw include providing support, guidance, and resources to students and directing the student conduct process. Meggan holds a Masters in Education degree in Student Personnel Services from the University of South Carolina and and Bachelors in Music Education from Millikin University.
Jeannette Johnson-Licon
Assistant Dean of Students
Jeannette Johnson-Licon (JJL) came to DePauw in Fall 1999 after completing a Masters in Public Policy at Duke University. Currently serving as an Assistant Dean in the Dean of Students Office, JJL also coordinates the DePauw Violence Intervention/Prevention Program.

Tracey Schmutte
OFFICE MANAGER
Tracey Schmutte is the Student Life office manager in UB 210 and is the editor for the DePauw Weekly. She came to DePauw in Fall 2012 to provide administrative assistance to the Dean of Campus Life. In her free time, Tracey likes to read, cycle and hang out at the lake with her children.
Jeanne Servais
Assistant to the Vice President for Student Life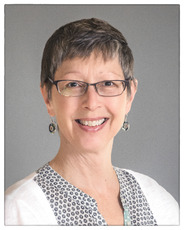 Jeanne Servais has worked at DePauw since 1999. As Assistant to the Vice President for Student Life, Jeanne helps manage the budget and personnel files for the division, plans and coordinates Family Weekend for the University, and assists the Vice President with a number of administrative duties. Currently working part-time, Jeanne teaches yoga at DePauw and at her studio in Crawfordsville.
Cara Setchell
Dean of Students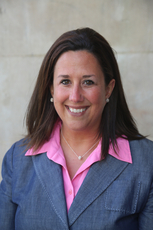 Cara Setchell attended Bethany College in Bethany, WV where she earned her B.S. in Biology, followed by Canisius College in Buffalo, NY where she earned a M.S. in College Student Personnel Administration. She currently serves as the Dean of Students and has oversight for Community Standards, Counseling Services, Health Services, First-Year Programs, International Student Services, Multicultural Student Services and the Women's Center. When she first arrived in Fall 1999, Cara worked with residence life, leadership programs, and community development. Her greatest professional joy has been working with the Mentor program, which helps first-year students make a successful transition to our community.
Dorian Shager
Dean of Campus Life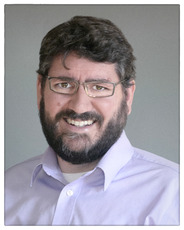 Dorian Shager started at DePauw in the Fall of 1998. He has a Bachelors degree in Psychology from Grinnell College and a Masters degree in Student Personnel and Counseling Services from Kansas State University. As Dean of Campus Life, he works with areas that impact students out-of-class experiences and student involvement. Responsibilities include supporting student organizations, advising student government, campus activities, alcohol initiatives, emergency management, and summer programs. Dorian loves basketball and one of his favorite pastimes is being the PA announcer for DePauw's women's basketball team.
Jamie Stuckey
Secretary/Program Assistant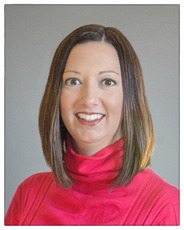 Jamie Stuckey came to DePauw in 2006 and has worked in the university setting since 2003, coming from Indiana University. She works with Community Standards, student support and advocacy, and also coordinates the emergency loan program. Jamie provides administrative support to the Associate Dean of Students, the Director of Intervention Programs, and the Wellness Center staff.

Julia Sutherlin
Assistant dean of students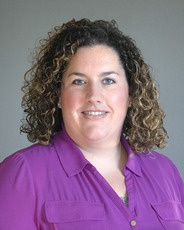 Julia Sutherlin, Assistant Dean of Students, received her Masters degree in Higher Education/Student Affairs from Indiana University (2006) and her Bachelors degree in Education from Illinois Wesleyan University (2001). Julia is passionate about supporting the experience of students outside of the classroom and in coordinating response to students in crisis. When not at work, Julia enjoys spending time with her three children - playing outdoors, reading and doing crafts.