Highlighted Events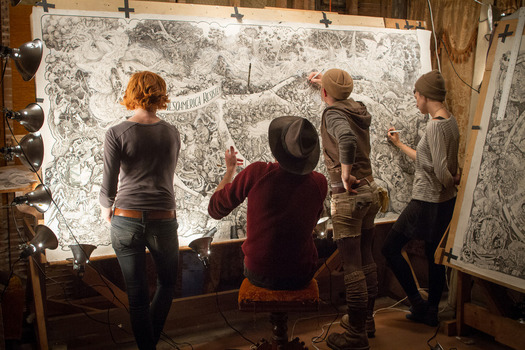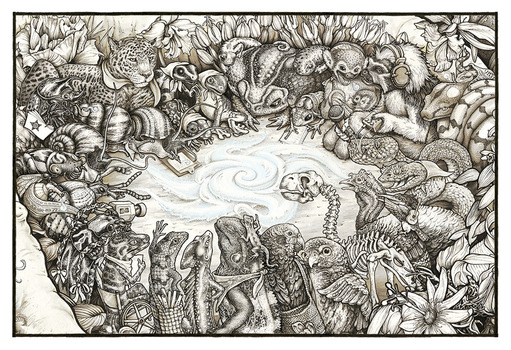 Beehive Design Collective
The Beehive Design Collective is a wildly motivated, all-volunteer, activist arts collective dedicated to "cross-pollinating the grassroots" by creating collaborative, anti-copyright images for use as educational and organizing tools. They work as word-to-image translators of complex global stories, shared with them through conversations with affected communities.
On February 18, the Beehive Design Collective were welcomed to campus to present their Mesoamérica Resiste graphic, the third and final image in the Beehive's trilogy about globalization in the Americas, focusing on resistance to mega-infrastructure projects that are literally paving the way for free trade agreements that devastate local economies and communities. This project reflects the Collective's efforts to go beyond illustrating just the bad news, to also sharing stories of collective action and inspiration. The inside of the poster tells stories of grassroots organizing and community resilience. A multitude of characters symbolize strategies and tactics for building and defending autonomy. Told with vividly detailed cartoons of plants and animals, it's an engaging narrative that links social movements to environmental struggles and connects cultural and ecological diversity.
To learn more about the Beehive Collective, visit their website at www.beehivecollective.org
The Beehive Design Collective was sponsored by the Compton Center for Peace and Justice, the Cultural Resource Centers, Conflict Studies, and the Public Occasions Committee.