International Education Week
DePauw will celebrate International Education Week Nov. 18-23 with events that feature the benefits of international education and exchange worldwide. The week culminates with the much-anticipated International Bazaar. DePauw's 267 international students, representing 33 countries, will share their culinary specialties, in addition to performing cultural songs and dances.
International education week is a joint initiative of the U.S. Dept. of State and U.S. Dept. of Education. The goal is to promote programs that prepare Americans for a global environment and attract future leaders from abroad to study, learn, and exchange experiences in the United States.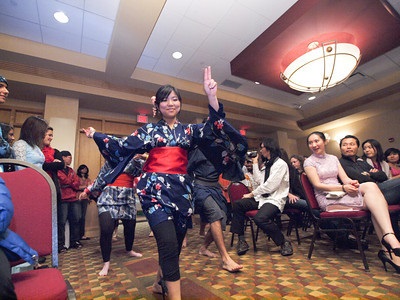 The theme of the International Bazaar is "Immigrants, refugees, and how we're all connected". Our focus is unity – helping us better understand that we all share the same goals and aspirations no matter where we come from. The Intercultural Life office hopes the DePauw community will engage, learn and question how they fit into the fabric of international education at DePauw. We encourage students, faculty and staff members to attend the many events organized to celebrate international education. There will be panel discussions, documentaries, student spotlight events, photo exhibits and much more.
The Bazaar is Sat., Nov. 23rd at 5:30 p.m. in the Memorial Student Union Building ballroom. The cost is $3, and it is open to the public.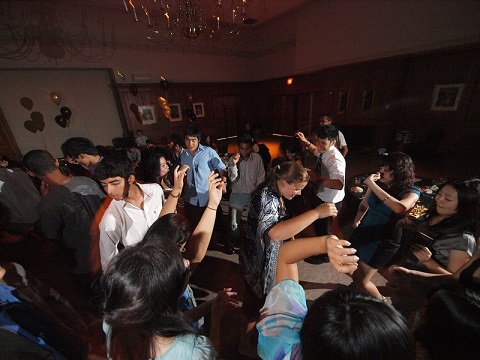 International Education Week is sponsored by Intercultural Life, Hubbard Center for Student Engagement, Education Studies Department, Cultural Resource Center, International Student Association, Committee for Latino Concerns, Soccer Club, ASIA Club, Compton Center for Peace and Justice, Conflict Studies Program, Asian American/Pacific Islander (AAPI) Initiative, Lambda Sigma Upsilon Latino Fraternity, Inc., Zeta Phi Beta Sorority, Inc., Sigma Lambda Gamma National Sorority Inc., and the Association for African American Students (AAAS.)
Join us November 18-23, 2013 and discover the exciting diversity our world has to offer!
Please see below a detailed schedule of events