Meet Our Alumni
International alumni of DePauw University are making an impact around the world. Read on to learn about our successful alumni and how DePauw shaped their professional and personal journeys.
Aishwarya Subbaraman, Class of 2012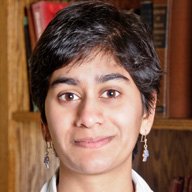 Home city: Bangalore, India
Language spoken: English
What have been the highlights of your post-DePauw professional life?
I've enjoyed living and working in New York city. It's been fun to take advantage of the variety of experiences that the city has to offer.
What have been the biggest challenges you have faced getting to where you are today?Graduate school was quite challenging. Currently, transitioning into a professional setting, learning how to ask the right questions and communicate skills in an interview setting are some of the challenges I am facing.
Which of your accomplishments have been the most important to you?
Earning my Master's degree while doing a variety of internships was really useful in helping me transition into the professional world. It also taught me how to better manage my time and resources.
How has your DePauw experience shaped your path to success?
At DePauw I made some great friends and we continue to say in touch and support each other. From the skills perspective, was trained how to write and communicate in addition to all the Math and Economics. These skills continue to be immensely valuable.
What advice would you give to current DePauw students?
Use the flexibility DePauw gives you to try out different subjects and experiences even if they don't seem to immediately fit into your life plans and goals. Sometime you'll have the most meaningful learning experiences while doing something new.
What do you miss most about DePauw and Greencastle?
I miss my professors, friends and host family most. The people made up the best part of my DePauw experience. I also miss pancake breakfasts at the hub!