Meet Our Alumni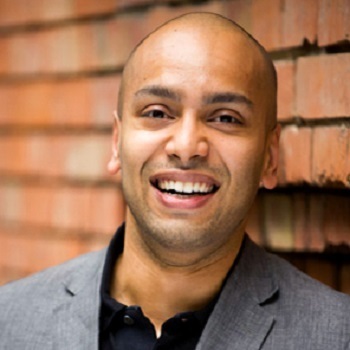 Projjol Banerjea, Class of 2006
Class of 2006 graduate Projjol Banerjea has already worn many hats: Kolkata honor student, Managing Editor of The DePauw, Harvard Research Assistant, Oxford MBA student and professor, VP of Marketing and Business Development for Berlin-based SponsorPay, and now entrepreneur and app developer.
Major & academic programs: Computer Science (summa cum laude), Phi Beta Kappa, ITAP
Home city: Kolkata, India
Languages spoken: English, Hindi, Bengali, German (beginner)
On-campus involvement: The DePauw Managing Editor, Crew Club President, Annual Fund Committee, Admissions Ambassador, Men Against Rape
What have been the highlights of your post-DePauw professional life? A couple of years after graduating from DePauw, I was fortunate to be granted admission to Oxford's MBA class of 2008-09. It was a transformational year that not only broadened my horizons but also saw me make a "triple jump" – a change of geography, industry and function.
The MBA paved the way for me to become one of the early employees at mobile advertising enterprise SponsorPay, where I built and led the marketing and business development teams. SponsorPay was Europe's second fastest-growing digital company in 2012 and recently honoured by selection to VentureBeat's Top 10.
What have been the biggest challenges you have faced getting to where you are today?The biggest challenge I faced was figuring out what exactly I wanted to do. In fact, even today I can't honestly claim that I'm entirely cognizant of my professional ambitions. However, in technology and entrepreneurship I've found stimulus and vigour.
Which of your accomplishments have been the most important to you?
In January, I bid a cordial goodbye to SponsorPay. After three and a half exciting years there, I was motivated to take the entrepreneurial plunge myself. A former colleague and I are now working on our own venture – a data-focussed offering for mobile app developers. The product is still very much in early stages, but the initial feedback is promising.
While it would be impetuous to list this as an accomplishment just yet, personally it's certainly my most significant project to date.
[Editor's note]: Projjol recently joined the inaugural class of Georgia Tech's Online Master of Science in Computer Science program, which is being offered in the innovative Massive Open Online Course format. Projjol reports that this new endeavor has been challenging, but that he welcomes this opportunity to develop additional technical skills in his field.
How has your DePauw experience shaped your path to success?
DePauw played a pivotal role during formative years of my life. I still remember walking up the steps of Bishop Roberts a naive, callow seventeen year-old (though, of course, at the time I regarded myself as fairly au courant). The subsequent four years were a treasure trove of illuminating, humbling and memorable experiences – academic, personal and professional.
By the time I strode across the dais on the East College lawn to accept my diploma, I had a come a long way. DePauw had groomed me to take on the world.
What advice would you give to current DePauw (both international and domestic) students?
Enjoy every minute of it. To the fullest. Grades are important. Extra-curriculars relevant. And internships effective. However, stories written, memories made and relationships forged over these four years last a lifetime.
What do you miss most about DePauw and Greencastle?
For an international student 8000 miles from home, the DePauw and Greencastle community was like family. The fraternity and comfort of the campus were difficult to renounce when I graduated, and what I continue to miss most almost a decade later. In fact, crafting responses to these questions has resulted in a deluge of lovely reminiscences.
Of course, I must make the obligatory mention of GCBs and ranch fries. It's remarkable how much one can actually miss them.