Summer English Immersion Institute
DePauw Summer English Immersion Institute is a comprehensive academic and cultural program tailored for high-achieving international students. Students will work intensively on their academic writing skills in English, and enhance their oral and reading comprehension skills. Additionally, students will begin to adapt to their new cultural environment through excursions and activities. This program will be held on DePauw's campus from August 1-14, 2016. Students are required to report to campus on Monday, August 1, 2016.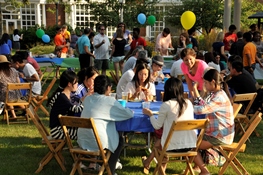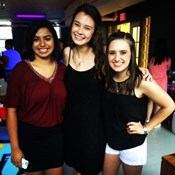 We recommend that you plan your travel so that you arrive in Indiana at the Indianapolis International Airport (IND) on Monday, August 1, 2015. A DePauw shuttle will be provided on that day. The shuttle will leave from the Ground Transportation area of the Indianapolis International Airport at 12:00pm (noon) and 6:00pm. International Student Services staff will meet students in the airport's Baggage Claim area to help them find the shuttle and answer questions.
All entering DePauw students are required to take a writing-intensive First-Year Seminar. So that you can be ready for the demands of this seminar and for our academic expectations in general, we have designed this program, which offers the following advantages:
First-hand experience in the DePauw classroom;
Intensive preparation for an all-English academic environment, with a focus on writing;
Individualized English language and academic support;
Cultural activities and excursions;
Early access to dormitories;
The opportunity to establish friendships and become familiar with campus in advance.
The DePauw Summer English Immersion Institute is a unique opportunity for students to start their DePauw experience early, and prepare themselves for academic success. Spaces are limited in order to ensure personal attention for each participating student. We strongly encourage you to complete and return the attached program application by the deadline of May 1, 2016. Do not miss this opportunity to gain an advantage before the academic year begins.

DePauw Summer English Immersion Institute Application (Submission deadline: May 1, 2016)
DePauw Summer English Immersion Institute Schedule 2015 (Program details for 2016 coming soon)
Frequently Asked Questions (FAQ)
Important resources as you prepare for your arrival to DePauw:
International Student Orientation (required): August 15-19, 2016