Diversity on Campus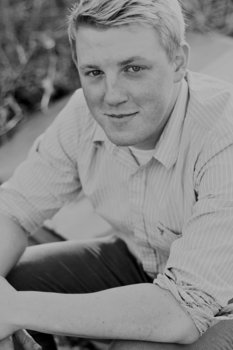 A Student Perspective of Diversity on Campus
Name: Mike Curts

Major: Biochemistry; Math minor

Class Standing: Senior

Hometown: Lebanon, IN

Fondest childhood memory: My father took my brother and myself backcountry hiking for a few days out in the Smokey Mountains when I was in middle school for the first time. That was one of the first times I realized how much my family meant to me and really helped me focus in on what was important.

Favorite book: Tuesday's With Morrie by Mitch Albom has always stuck with me. It has continually reminded me to enjoy the moments and relationships that have been given to me.

Favorite ice cream flavor: Chocolate Fudge Chocolate

Reason why you chose DePauw: I wanted a school where I knew the faces that passed me everyday when walking down our streets.

Campus Involvement: Men's Swim Team, First Year Mentor, Code TEAL, DePauw College Mentor for High School, Beta Theta Pi, Circle K, Order of Omega, Compton Center for Peace and Justice

What do you appreciate about the diversity on campus? I appreciate the different ideology that my friends from different geographic locations have brought with them. Without it, I may never have been exposed to their ways of thinking.

How have you been an ally to others? My biggest asset is challenging small points on a daily basis. I find the best way to ally others is by pointing out problematic statements or actions done by those who simply don't understand yet. I was there once and someone helped me, now I'm trying to help others.

How have you grown during your time at DePauw? I have become more aware. Awareness is the strongest muscle we can exercise. If we understand those around us, we are more likely to live productive lives that don't consist of unnecessary conflict.

Is there any part of campus that is particularly dear to your heart? The swimming pool. Charles P. Erdmann Natatorium has become a place that will forever be imbedded in my mind. The countless hours I've spent in there training and creating friendships I've created will last a lifetime.

What would you tell future DePauw students? Enjoy the entire college experience. Learning doesn't take place solely in the classroom. The most beneficial experiences I've had have been outside of any academic building and weren't taught by any professor. While the schoolwork is necessary, challenge yourself to learn in the everyday life situations as well.