Events
"Happiness is when what you think, what you say, and what you do are in harmony" Mahatma Gandhi
In addition to our regularly scheduled events the Center for Spiritual Life and the Interfaith Interns host a variety of lectures and events.
Fall 2013 Events
Monday, August 26, Spiritual Life Orientation Brunch

Location: East College Lawn (UB Ballroom should it rain)
Time: 9:00 am

Get to know the different spiritual groups on campus and in the community in an informal setting. Brunch will be served, and students will have the opportunity to walk around to different tables with information about the spiritual offerings available at DePauw and in the community.
Tuesday, September 24, Sand Mandala Opening Ceremony
Location: HUB
Time: 4:00 pm
The monks of the Labrang Tashi Kyil Monestary will be creating a Sand Mandala in the HUB from September 24 to September 28. This is a work of art created by painstakingly arranging colored sand into intricate patterns.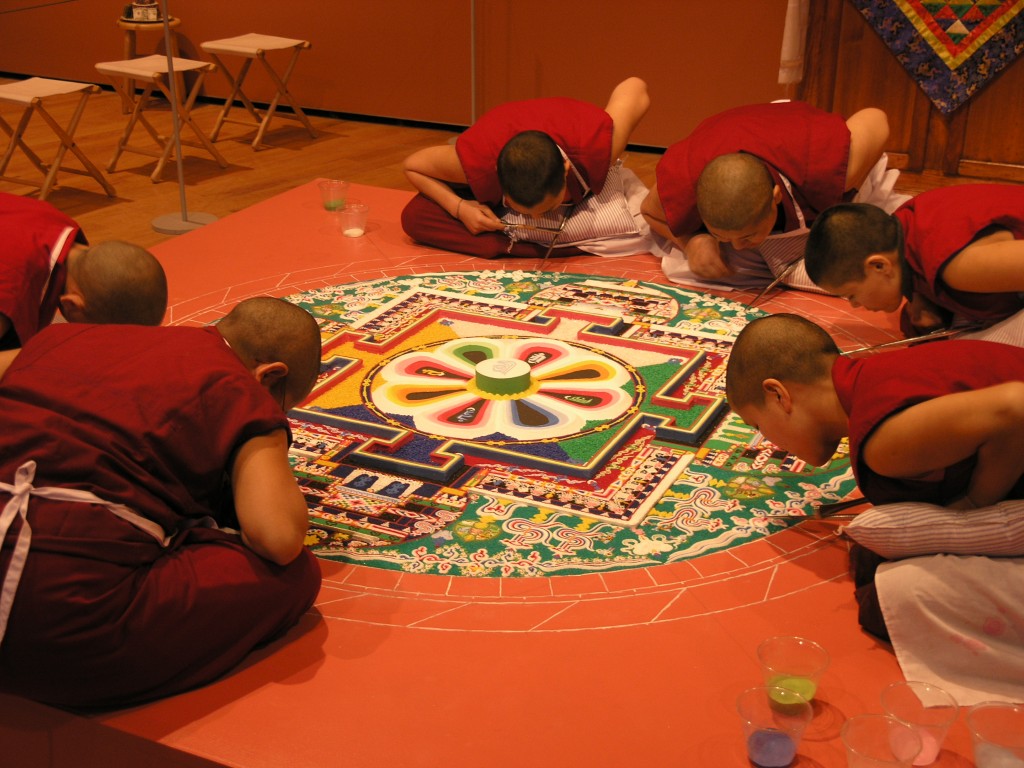 Saturday, September 28, Sand Mandala Closing Ceremony
Location: HUB & Nature Park
Time: 4:00 pm