Food for Thought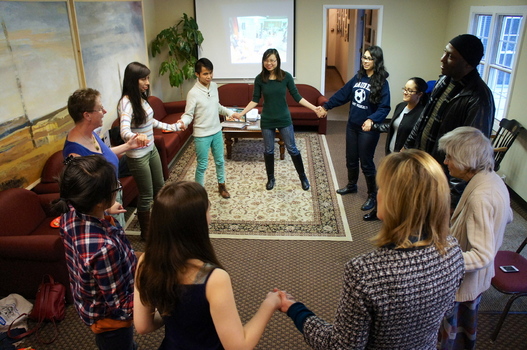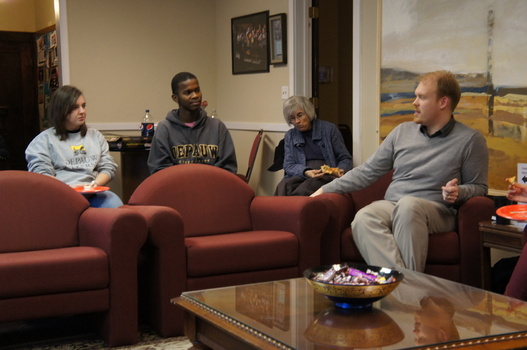 Join us for a weekly conversation where Faculty, Staff and Community members are invited to share the things that mean the most to them. Our conversations are interactive and have ranged from reflections on family, to a passion for shoes, and a David Letterman style Top 10 list.
Every Wednesday from 5-6pm in the Center for Spiritual Life, 500 E. Seminary St.
Upcoming Events:
Fall 2013 Food for Thought Schedule:
February
February 5th Howard Brooks, Professor of Physics and Astronomy


February 12th Vince Greer, Director of Multicultural Student Services


February 19th Alicia Suarez, Assistant Professor of Sociology
February 26th Danielle Kane, Assistant Professor of Sociology
March

March 5th Brett O'Bannon, Professor of Political Science


March 12th Linda Clute, Assistant Director of the Janet Prindle Institute for Ethics

March 19th GAME NIGHT


March 26th SPRING BREAK
April

April 2nd Aliza Frame, Assistant Director of Multicultural Student Services


April 9th PT Wilson, University Chaplain


April 16th Mark Abdon, Intervarsity Christian Fellowship Staff Memeber

April 23rd Jeff Hansen, Professor of Chemistry and Biochemistry, Chair of the Chemistry and Biochemistry Department.
May
May 7th End of Year BBQ

May 14th FINALS WEEK