DePauw Dialogue
"Breaking Down Biases and Building Community"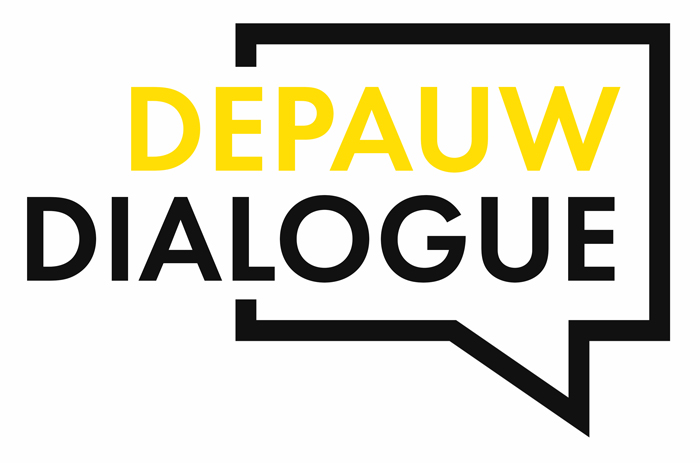 DePauw Dialogue is an annual campus-wide event for faculty, staff and students to examine their individual role in building a shared community. On this day, we expand the classroom to the entire campus by coming together and considering concepts and narratives that are often not explored as an entire campus community with a goal of creating a more inclusive campus for all members of the DePauw community.
2021 DEPAUW DIALOGUE
On September 21, 2020, Dr. White announced that DePauw Dialogue would become "a series of programs, workshops and activities focused on issues of diversity, equity, inclusion and anti-racism."
In that spirit, this year's DePauw Dialogue, "Breaking Down Biases and Building Community," will be an ongoing conversation rather than a single day of programming. Beginning with our virtual kickoff on February 24 and extending through a robust offering of engagement opportunities throughout the remainder of the semester, we invite the DePauw community to come together to cultivate knowledge of and ways to address bias.
2021 KICKOFF VIDEOS
Opening Remarks

Next Steps

POST-KICKOFF PROGRAMS
DePauw Dialogue programming will continue throughout the semester with a focus on our roles and responsibilities in addressing issues of diversity and inclusion. In order to help identify and organize events, each session will be identified according to one of three tracks denoting the various ways of engagement:
Knowledge - Focus is on content knowledge building, scholarly lectures or expertise, presentations based on information, data, or experience.
Awareness - Focus is on discovery & development, self-reflection, emotional intelligence, personal connections. Guided question sessions and circle discussions could engage in applications of knowledge or data to one's own life.
Action - Focus is on activism & advocacy, action plans, change-making, next steps, future work, continuity. Planning and implementation sessions should incorporate positionality and knowledge gained.
---
PREVIOUS Keynote SPEAKERS:
Melissa Harris-Perry (fall 2018)

Leslie Williams Smith '03 (fall 2017)

Vernon Wall (fall 2016)

Rev. Dr. Jamie Washington (spring 2016)

Dr. Derald Wing Sue (winter 2015)