Presidential Ambassadors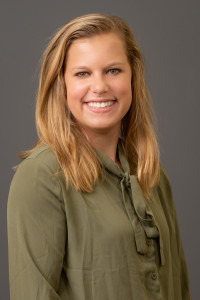 Sarah Congress, from Fishers, IN, is a biology major with minors in Spanish and computer science. Sarah is involved in the Women in Computer Science Club and serves as president for Hillel. As a member of the Women's Lacrosse Team, she has served as a team representative on the Student Athletic Advisory Committee (SAAC ) and as the community service committee chair on SAAC's leadership board. She currently serves as a Community Service Coordinator for Putnam County Comprehensive Services through the Hartman House. Sarah's desire to serve the DePauw and Greencastle communities was inspired by the Servicio en Las Américas program where she traveled to Nieva, Spain with the late Professor Bob Hershberger. As a Science Research Fellow, she has been involved in numerous research projects on and off campus. For two summers, Sarah served as a research intern at DePauw studying aquatic biology and during summer 2019 completed a research project mapping forest canopies at the Hubbard Brook Experimental Forest in Woodstock, NH. Her passion for research inspired her to study in Ecuador during the fall of 2018 where she traveled the country extensively and studied the edge effects in the cloud forests of Loja, Ecuador as a project. Sarah traveled to the Galápagos Islands and Australia on Winter Terms with plans to visit Egypt in January of 2020. After graduation, Sarah hopes to pursue a graduate degree in environmental informatics and environmental policy.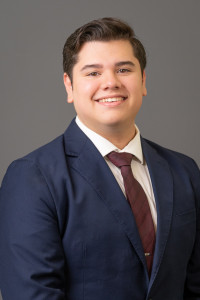 David Cordero is a biochemistry major and global health minor who was born and raised in Chicago, Illinois. As a Posse Foundation Scholar, David has served at DePauw in multiple leadership positions including the presidency of the volleyball club, Resident Assistant, Admissions Ambassador, and is a member of Phi Delta Epsilon pre-medical fraternity and Delta Upsilon Fraternity. His passion for and interest in medicine and global health have led him to become an active member with Timmy Global Health, traveling to Chontapunta, Ecuador to participate on a medical service brigade for Amazonian communities during his junior year and spending his sophomore Winter Term in Greencastle training to be an Emergency Medical Technician (EMT). As a Science Research Fellow, he has been devoted to STEM research under the biochemistry and biological fields of study. His research has included the modification of Beta Blockers and flow synthesis of epoxides, and understanding diatomic populations in DePauw's nature park water system. At DePauw this past summer, David researched physical chemistry and understanding the cryogenic properties of reverse micelle systems with sugars in collaboration with Colorado State University. He wishes to continue developing his passion for service and medicine by going to medical school after finishing a master's program in Health Sciences. As a healthcare professional, David is determined to improve access to emergency medicine and general healthcare for minority groups.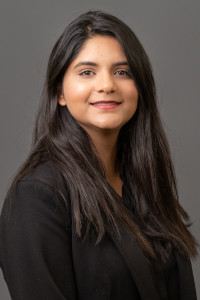 A native of Lahore, Pakistan, Rabia Daud founded a student-run, non-profit organization, and led innovative grassroots efforts to combat poverty, educational inequity, and provide disaster relief support in Pakistan and Syria. Her desire to support communities through acts of service and entrepreneurship led her to study communication and economics at DePauw and engage in experiential learning. Rabia is a Coquillette Peer Consultant at the Hubbard Center for Student Engagement, where she helps students optimize their resume and LinkedIn profiles. She has interned with the Information Technology Associate Program (ITAP), Compton Center for Peace and Justice, and served both as an International Students Ambassador and an Admissions Ambassador. As a sophomore, Rabia founded the Entrepreneurship Club on campus and became one of two student members on the Search Committee for the Director of the McDermond Center. As president of the Muslim Student Association last year, she worked to increase visibility and awareness about Islam on DePauw's campus. Off campus, she worked at Eaton Cummins Joint Venture as a Program Management Intern with their new product development team last summer. In her free time, you can find her cooking traditional Pakistani food for friends or watching crime shows on Netflix. Upon graduation, Rabia plans to pursue a career in marketing or program management before earning her MBA.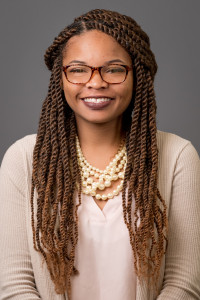 Brittany Davis is a neuroscience and global health double major on a pre-medical science track, with minors in Spanish, biology and chemistry from Indianapolis, IN. She is a Fund II Foundation STEM Scholar and a Justin and Darrianne Christian Technology Scholar through the United Negro College Fund. In 2017, she founded the student organization "S.o.C.i.S.", also known as Students of Color in STEM, through which she has been passionately working to address the lack of underrepresented identities within STEM fields. Committed to curating a community of inclusivity, Brittany also joined a psychological research team to continue unpacking this problem by conducting focus group research that explores the experiences of international students, domestic students of color, and first generation students in science and math classes at DePauw. She hopes to use the findings of their collective research to help develop campus improvements within these areas, and to ensure inclusivity in the academic realm of STEM at DePauw. With similar intent, she has been working to charter a MAPS (Minority Association of Pre-Medical Students) chapter for DePauw's minority students interested in pre-health professions. Aside from academic life, Brittany is committed to ensuring that our campus life is accepting of diverse identities by serving in a multitude of executive board roles for student organizations like L.A.C.E. (Ladies and Allies for Cross-cultural Education), Mortar Board Honor Society, and her sorority, the Pi Lambda Chapter of Alpha Kappa Alpha Sorority, Inc., where she serves as the chapter president. Moreover, Brittany is resolved to changing the DePauw community through Greek leadership. She has served as chairman for her sorority at the regional level, and additionally as 1 of 37 internationally competitive 2018 Leadership Fellows for Alpha Kappa Alpha Sorority, Inc. On campus, she has served as the National Pan-Hellenic Council officer and as a representative for both her chapter and council for the Panhellenic Council's Diversity Committee in 2018. In these roles, Brittany has been able to spark well overdue dialogue within Fraternity & Sorority Life for the betterment of campus culture. She is a Civic Fellow who volunteers as a Spanish Enrichment Tutor at Tzouanakis Intermediate School and with school age children as a Coding Mentor at the Putnam County Library. As a Science Research Fellow and an Information Technology Associate (ITAP), Brittany has conducted multiple STEM research projects on campus, and subsequently has presented her research at a variety of conferences throughout the country. Most recently, she was selected to become a Research Intern for Massachusetts General Hospital for Children and Harvard Medical School where she worked during the summer of 2019. Brittany has had several opportunities to study, serve, and research abroad as a DePauw student in India, Sri Lanka, South Africa, Japan, and Cuba and, upon graduation, she plans to pursue an MD-PhD program in order to continue to serve globally as a medical research physician.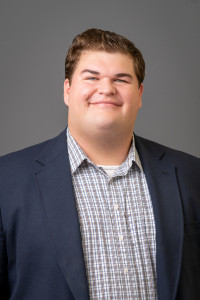 Ryan Dickison is an economics major and Spanish minor from Avon, Indiana. Before his first year at DePauw, Ryan participated in the Servicio en Las Americas Spanish immersion and service program in Nieva Blanco, Spain. On campus he is a Management Fellow, volunteers at the Crown Street Community Center and is a member of Delta Tau Delta fraternity. During the spring and summer of 2019, he completed his Management Fellow's internship at Delta Air Lines as the Latin Business Unit intern. His main project at Delta was working with travel agencies in Central and South America to improve the commissions payment process. Before that he completed internships at the Indianapolis Airport Authority on the Commercial Development Team, with the United States Air Force as a Weapons Purchase and Development Intern and at Shinesty, Inc. doing business development. On Tuesdays he helps at Crown Street Community Center, leading an educational robotics program called HEX for local second graders. Ryan was the president of Delta Tau Delta Fraternity in 2018, and is now serving as an adviser to the executive board.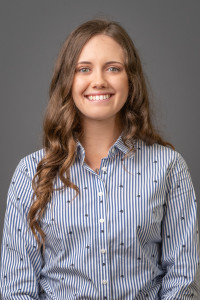 Anna Foley is a biochemistry major and a biology and French double minor from Toronto, Ontario, Canada. A contributing factor to Anna's decision to attend DePauw was to continue playing golf; a sport she started at the age of six. A two-time Academic All-American in both 2017 and 2018, she has been an active and contributing member of the Women's Varsity Golf Team every season since her freshman debut. The team earned a spot in the Division III National Championship in 2018, where Anna was honored to receive the NCAA Elite 90 award for the tournament; the team returned to Nationals in 2019 and finished 5th overall. On campus, she has been involved with the First-Year Experience Program as both a Mentor and a First-Year Resident Assistant. She has served as the president of Phi Delta Epsilon Medical Fraternity and is a member of the Alpha chapter of Kappa Alpha Theta where she took on the role of scholarship director for the chapter. Anna thoroughly enjoys her involvement with peer tutoring and academic mentoring, participating in both the Q-center tutor program as well as the STEM guide program as a tutor for introductory General Chemistry. Recently, Anna was inducted into the National Academic Honor Society Phi Beta Kappa. Another factor motivating Anna to study at DePauw was the depth and breadth of the Science Research Fellows Honors Program (SRF). With SRF, she participated in a research project on campus during the summer of 2018 focused on Immunology and Inflammation in the context of Chlorogenic Acid, a coffee derivative. This past summer, Anna was selected for the competitive Summer Undergraduate Research Fellow (SURF) program at the Mayo Clinic Hospital in Rochester, Minnesota. During her 10 weeks there, she completed a research project on Trained Immunity and Macrophages in the context of acute respiratory infections like influenza and their effect on chronic lung diseases. Anna will pursue a degree in medicine after graduation to prepare for a career in cardiothoracic surgery and pulmonary disease.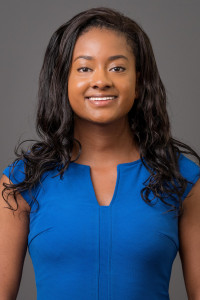 Cailey Griffin is a communication major and Media Fellow born and raised on the south side of Chicago. Cailey often refers to herself as a storyteller and has found a love for telling stories through the broadcast journalism medium. DePauw is where Cailey first made her dreams of becoming a journalist a reality, when, during her sophomore year with DePauw's television station, D3TV, she became an anchor and joined the Board of Directors as the D3TV Assistant News Director. Her role evolved as a junior when she became the Host and Producer of Tuesday Talks which is a 30-minute news style interview show providing a platform for organizations, largely made up of students of color, to share their stories about hard work and personal experiences with the larger DePauw community. She honed her passion for journalism by practicing it through the writing medium as a reporter for The DePauw and the radio medium as a news anchor for WGRE 91.5 FM. The spring of 2019, Cailey's Media Fellows internship was in New York City as a member of the CBS News Spring 2019 Intern Class and, particularly, as an intern for 60 Minutes. While at 60 Minutes Cailey got to work closely with an esteemed correspondent as his Broadcast Associate, working directly with a multitude of producers on truly impactful stories while gaining a new appreciation for investigative journalism. Cailey stayed in New York this past summer as the Summer National Association of Black Journalists Fellow for NBC National News and got direct experience with NBC's daily national news programming such as The Today Show, Nightly News with Lester Holt and MSNBC. In her free time, she indulged her musical theater interests. Cailey plans to pursue a career in broadcast journalism as a news anchor and reporter with the hope of joining a national news network.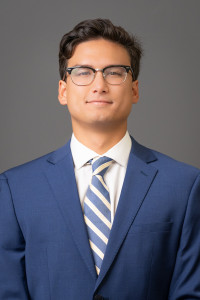 Alex Guest is a communications major with a double minor in psychology and Asian studies from Lake Bluff, Illinois. A member of the Delta chapter of Beta Theta Pi, Alex became its vice president of communications during his sophomore year and currently serves the chapter as president. Earlier in 2019, Alex was inducted into DePauw's chapter of Lambda Pi Eta Communication Studies Honor Society of the National Communication Association. To extend his studies, he visited his mother's native country of Indonesia in January and interned for an advertising production company learning about cultural differences within the industry. This past summer, he worked for Wagstaff Media & Marketing as a Public Relations Intern logging client activity reports and creating pitches for possible client public relations opportunities. After graduation, Alex plans to live in Chicago and pursue a career focused in public relations or marketing and greatly hopes to visit Indonesia frequently.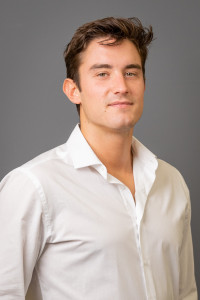 Luka Ignac is double majoring in political science and French and minoring in peace and conflict studies. Luka has taken on several roles during his time at DePauw. As a freshman, he started DePauw Model United Nations Club and served as the club's president, leading the first DePauw delegation to the American Model UN. Luka also served as president of the DePauw Chapter of European Horizons, a transatlantic youth think-tank based at Yale University. In his second year, he became one of the Janet Prindle Institute for Ethics Hillman Interns and he very recently was named Lead Intern. Luka has earned a place on the Dean's List these past six semesters, which culminated in his induction into Phi Beta Kappa Honor Society as a junior; he was also initiated in Pi Sigma Alpha, the National Political Science Honor Society. Luka was selected as the "outstanding junior studying political science at DePauw" and awarded the Richard Bunch Award; he has also benefited from the Vera Scholarship, Richard S. and Janet A. Neville Endowed Fund for Signature Internships, and the Ambassador Viron P. Vaky Endowed Fund for Inter-American Relations. During the fall of 2018, Luka took part in the Institute for Field Education Study Abroad in Brussels Belgium, during which he conducted comparative research on the security policies of the European Union (EU) and North Atlantic Treaty Organization. His previous positions included work in the political department of the Croatian Embassy in Washington D.C., research assistantship at the Université catholique de Louvain - Belgium, and as a project manager of the Global-In-Network. Luka worked as a mentor and an assistant at a language immersion program in Nice, France after which he took a role as a mentor at Benjamin Franklin Transatlantic Fellowship (BFTF), a State Department exchange program. In May of 2019, Luka and several other students organized the first conference for State Department Exchange Alumni programs in Zagreb, which was supported by U.S. Embassies in Berlin and in Zagreb. Additionally, he is a State Department Exchange Alumnus, U.S. Embassy Zagreb Alumnus, BFTF 2015 Alumnus, Clinton Global University Exchange Alumnus, One Young World Ambassador, and Global-In-Fellowship Alumnus. These initiatives of Luka have led him to the immense privilege of meeting President Bill Clinton, French President Emmanuel Macron and former French President Francois Hollande, Queen Maxima of Netherlands, President of Croatia Kolinda Grabar-Kitarovic, Former President of Ukraine Viktor Yushchenko, former Secretary of State Madeline Albright, and numerous congressional representatives and members of the European Parliament. He has also presented policy papers at academic conferences on: Consequences of Brexit for transatlantic relations, Advancement of the EU cybersecurity and cyber-deterrence efforts, and Operationalizing European Global Strategy (published in The Review of European and Transatlantic Affairs journal). Most recently, Luka hosted a workshop and presented on the EU Mediated Dialogue at the Harvard Kennedy School. Notably, Luka also completed the United Nations (UN) Diplomacy Academy organized by the Croatian Ministry of Foreign and European Affairs and the Croatian Society for the UN. Luka's interests lie in transatlantic security, with a specific focus on EU and United States security and defense policy cooperation, and after graduation, he aspires to enroll in a graduate program specializing in public policy with a focus on transatlantic security.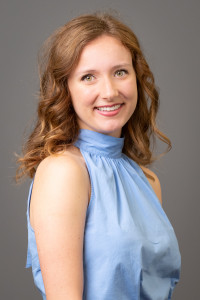 Honor Scholar Lauren Kaylor is a global health and Spanish double major from Saginaw, Michigan. A Resident Assistant of three years, she has deeply enjoyed this leadership role which has allowed great personal and professional growth with increased responsibility each year. Lauren began her time at DePauw in the Servicio en Las Americas program in Spain, immersing herself in service work and the Spanish language. She has traveled to the Dominican Republic with Timmy Global Health and taken a DePauw Winter Term course studying the religious history of Spain and Morocco. Lauren is active in Tiger Catholic and the Fellowship of Catholic University Students, an organization with whom she pilgrimmed through Rome, Italy. Lauren is a fourth-year team member of DePauw's Bioethics Bowl Team, which competes at the national level and has allowed her to probe issues that she considers most integral to humanity. Lauren's all time favorite Honor Scholar seminar, "Biomedical Ethics," highlights her passion about the culture of life. She intends to enter work that addresses bioethical life issues, particularly at the public policy level. Lauren has interned at Hendricks Regional Hospital and, most recently, a think tank in Washington D.C. She inherently wishes to pursue the good, the true, and the beautiful in whatever work she is led to next.
Jay Klein is a communication major from Cincinnati, Ohio and a member of the Xi chapter of the Sigma Chi Fraternity. He is a four-year member of the Men's Soccer Team and has been selected as the team's captain this season. Jay was inducted into the Chi Alpha Sigma Student-Athlete Society and named to the NCAC All-Conference Honor Roll. He is a Media Fellow and focused his energy in the student media realm on WGRE 91.5 FM, DePauw's student-run radio station, as a news director for two years and as a disc jockey as he begins his fourth year. At WGRE, Jay particularly enjoyed his responsibility of running the "State of the Castle" weekly news segment where he interviewed and got to know many professors and institutional leaders. The fall of his junior year, he was president of DePauw's Hillel and he has been an active member of the Jewish community, helping to plan social events and holiday celebrations with Hillel's director, Adam Cohen, and Sami Aziz, DePauw's spiritual life leader with a goal of creating a more vibrant environment for the Jewish students. In the summer of 2017, Jay traveled to Israel and completed an internship working for a marketing/advertising company, MediaShakers, while simultaneously immersed in the history and culture of the country. His Media Fellows internship last spring led him to Cape Town, South Africa where he worked as a coach, mentor, teacher and on media/marketing for a soccer academy for boys aged 11-18. Jay's next trip abroad will take place Winter Term 2020 as the men's and women's soccer teams will travel to England to compete with local teams and tour the country. Jay also has a deep passion for music, playing both the guitar and alto saxophone, and enjoys accompanying singers and performing locally in Greencastle and Cincinnati. Jay plans to pursue his dream of competing professionally in soccer, after which he intends to work in the financial services industry, following in the footsteps of his father and grandfather.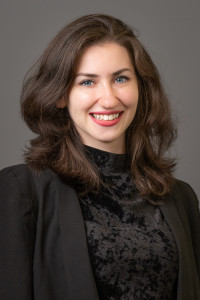 Connor Locke, a German and vocal performance double major, hails from Kansas City, MO. She first performed as a singer at the age of four when she sang the "Star Spangled Banner" at her brother's football game. At DePauw she has performed as "Cinderella" in Cendrillon, "Cherubino" in The Marriage of Figaro, "Inga" in Young Frankenstein, and won first place in her category at NATS (National Association of Teachers of Singing) her sophomore and junior years. This fall she will perform in DePauw's musical A Gentlemen's Guide to Love and Murder as "Sibella." This past summer, Connor had an internship where she ran her own branch office in St. Joseph, MO with Vector Marketing. Through this opportunity, she interviewed, then trained sales and management skills to young people. During the same summer, she personally sold $30,000 for the company. With the help of Vector Marketing, Connor will graduate in May debt free. Connor sings with the DePauw Chamber Singers and was Dr. Rabideau's Storytelling Director for the Community Outreach with Music program during the spring semester 2019. She is an active member of Delta Gamma Sorority and has been on the Dean's List each semester at DePauw. After completing graduate school, Connor plans to move to Germany to pursue becoming an opera singer. She has loved being a member of the 21st Century Musician program at DePauw and intends to use her knowledge to make opera and classical music more accessible to modern audiences.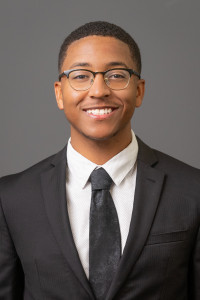 Byron Mason II is an English writing major from the southside of Chicago and a Rector Scholar with an unceasing commitment toward high academic achievement and a keen commitment to the DePauw community. He just began his third year as a First-Year Resident Assistant, working closely with first-year students to navigate the struggles that come with starting college. He works for The DePauw, beginning first as a staff photographer and then as a writer of a bi-weekly column called "Bust-a-Fit". Soon after, Byron was promoted to the position of photo editor, directing the entire visual storytelling aspect of the publication. Byron's passion for both visual and written storytelling started as a child and the Media Fellows program has helped him progress and mature his storytelling skills. Seated at the intersection of media analysis and practice, the Media Fellows program spurred Byron to join the writing staff of The DePauw as well as the online magazine housed in the Janet Prindle Institute for Ethics called The Prindle Post. As a staff writer for The Prindle Post, Byron writes about hip-hop culture, the sub-cultures within it, and its impact on race and gender--the topics weaved throughout his writing, photography, and media analysis. In these pieces, Byron draws on experiences he has had off campus. One example includes an in-depth dive into a Winter Term trip in South Africa, seen through the lens of the country's history and how the absence of the country's first democratic president, Nelson Mandela, affects it current state. Byron engaged in discourse with South Africans who experienced Apartheid and compared/contrasted those perspectives with those who came after Apartheid, each of them sharing very different views of the country. Following his time abroad, Byron spent a semester interning in New York City at Marvel Entertainment where he wrote recap pages for comics, edited scripts, and did balloon placements for pages. He relished the opportunity to be immersed in a different form and scope of storytelling all the while interacting with some of his favorite childhood characters. After his time at Marvel, Byron interned at MediaLink in Chicago, a consulting agency that helps businesses navigate the contemporary media landscape. Upon graduation, Byron plans to pursue an MFA in screenwriting.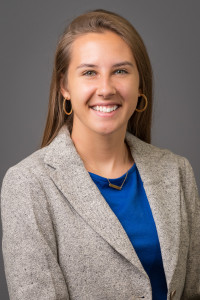 Anna Nagy is a computer science major, Lilly Endowment Community Scholar and an Honor Scholar from Terre Haute, Indiana. She has completed a minor in Latin and is a member of Eta Sigma Phi Honorary Society for Classics Studies. As a freshman, she served as a Tiger Host, meeting with high schoolers who came to campus to visit, and hosting some of them overnight throughout the year. During her time at DePauw she has served as treasurer and president for Alpha Phi Omega Service Fraternity, new member chairman and vice president of organization for Kappa Kappa Gamma Women's Fraternity, and founder and president of DePauw's Lilly Scholars Network Chapter. She has served as a mentor at several local elementary schools through the Student Friend Program and is a member of Timmy Global Health. Her experiences in computer science have made her an advocate of women in the tech world, motivating her to become co-president for the Women in Computer Science Club. An avid lover of the outdoors, Anna was a DePauw athlete who ran cross country and track during her freshman and sophomore years. Now inspirited with cycling, she competed in Little 5 last spring with hopes to do so again in 2020! Anna loves to travel, and has taken several Winter Terms studying and exploring France, Australia, and the Everglades. Outside of these DePauw led trips, she has been to Costa Rica, England, Monaco, Jordan, Turkey and much of the United States. The only thing she misses from home during her travels are her two Portuguese Water Dogs, Tolly and Cleo. While Anna is engaged in computer science and its demands, her passion is for mentoring and she aspires to teach high school computer science and coach cross country after acquiring some experience in the computer science industry.
Peter Nicieja, a School of Music voice student with a second major in communication, was born in Kraków, Poland, and moved to the United States at the age of two. Before attending DePauw, Peter graduated summa cum laude with an Associate Degree in Fine Arts from the College of DuPage in Glen Ellyn, Illinois. At DePauw, Peter spends a significant amount of time in the Pulliam Center for Contemporary Media building, where he participates in WGRE 91.5 FM, D3TV and The DePauw newspaper. Last spring, as the programming director for WGRE, Peter designed and managed a 24/7 broadcast schedule consisting of over 150 staff members. During the same semester, he was a graphic designer for D3TV and news editor for The DePauw, where he authored several articles for print and online. Peter's passion for journalism and media led him to become a fellow for News21, which consists of 30-40 of the nation's most talented journalism students, to produce and report an in-depth, multimedia project for major national media. Peter has traveled the United States interviewing political leaders and community members about natural disaster relief. Specifically, Peter reported with a team about post-disaster fraud and first responder challenges during times of disaster. By the end of the program, he contributed to the writing of an investigative print piece, shot and edited footage for several documentary episodes, and produced a podcast that is now available on iTunes and Spotify. Peter's work at News21 was published by several national media organizations including the San Francisco Chronicle, Miami Herald and Houston Chronicle, among others. In the fall of 2019, Peter is taking his passion for filmmaking to Prague, Czech Republic, through the Council on International Education Exchange's Film Studies program at the Academy of Performing Arts, a preeminent film school in Central Europe. After several weeks of intensive film coursework, the program will culminate with the creation of a 16-mm film, including pre-production, production and post-production. After his semester in Prague, Peter will wrap up his travels with a trip to Cairo, Egypt, during Winter Term 2020 to learn about Egyptian life and culture. As a School of Music student, Peter studies classical voice with Professor Caroline Smith, and he can be found singing in choir concerts year-round. During Winter Term 2017, Peter sang the role of "Henry Davis" in DePauw's production of Street Scene. In the past, Peter was also an education intern with Chicago Opera Theater, where he frequented three Chicago public high schools to assist their summer musical productions. His other involvements include being a part of the Green Dot Student Committee and a member of Delta Upsilon Fraternity for men. During his final semester, Peter will continue to be involved in student media and the School of Music while he seeks a career in multimedia production, media management, investigative journalism, the music business or the film industry.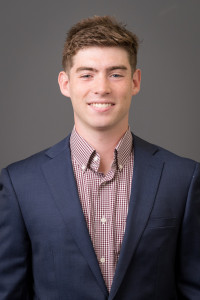 Born in Reno, Nevada into an Army family, economics major Nick Redwine subsequently lived in New Orleans, Louisiana; Carlisle Barracks, Pennsylvania; and Fort Leavenworth, Kansas before settling in Lansing, Kansas for his high school years. At The New Lansing High School, Nick was captain of the varsity football, varsity lacrosse and powerlifting teams; attended Kansas Boys State; and was a guitarist for a few bands. He began his college career as a scholar-athlete playing football at Ohio Wesleyan University for one year, but realized he had out-grown football and decided to join the U.S. Army through the Reserve Officer Training Corps (ROTC) program. Nick's mom, a 1987 DePauw alumna, suggested transferring to this campus, and he acknowledges joining Phi Delta Theta fraternity and choosing DePauw as the best decisions of his life. Elected to the position of risk manager for the fraternity in spring of 2018, in the fall of 2018 Nick was elected president and will continue to preside through 2019. In spring of 2018 he was selected to be the Wabash Battalion Cadet Executive Officer and he attended Cadet Summer Training from June-July 2019, graduating in the top third of his platoon. He plans to be commissioned into the United States Army as a Second Lieutenant, with possible assignment in the Active Duty component of either the Infantry, Armor, or Engineer branches. After the Army and his return to the civilian world, Nick plans to join the private sector in the financial business, perhaps as a financial adviser.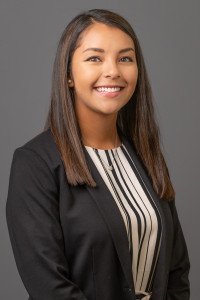 Brenda Rodriguez is a psychology and global health double major with a minor in Spanish from Anderson, Indiana. Brenda is a Bonner Scholar and is devoted to serving the community. During her first collegiate summer, she interned with Start the Heart Foundation during the organization's inaugural season in Indianapolis. She taught hands-only cardiopulmonary resuscitation classes to over 580 individuals. Brenda followed these efforts by presiding over DePauw CPR Initiatives, educating the Greencastle community in cardiopulmonary resuscitation in order to increase cardiac arrest survival rates. The following summer, Brenda volunteered as Program Development and Marketing Intern at Cancer Support Community. She designed and executed various outreach and engagement strategies in order to increase participant attendance. Most recently, Brenda provided over 360 hours of intensive clinical treatment to students with Attention Deficit Hyperactivity Disorder and related behavioral, emotional and learning challenges at Florida International University's Summer Treatment Program. Brenda was responsible for recording, tracking, and entering daily records of children's behavior and response to treatment. In addition to her passion for service, Brenda has worked as a Connections Mentor for first-year students, assistant vice president of recruitment for Alpha Chi Omega Sorority, Spanish enrichment facilitator at Tzouanakis Intermediate School, and instructional aide at Holy Cross School. Furthermore, Brenda is a member of The National Society of Leadership Success and currently serves as the president of Psi Chi, The International Honor Society in Psychology. Upon graduation, Brenda plans to pursue a graduate degree in clinical psychology.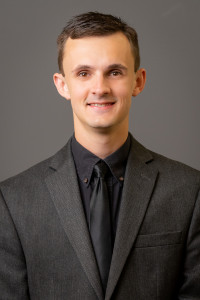 Zachary Wilkerson is a computer science and physics double-major from Greencastle, Indiana. Zach is a Lilly Endowment Community Scholar, Rector Scholar, Science Research Fellow, and Information Technology Associates Program (ITAP) associate, and as a junior was inducted into Phi Beta Kappa and Mortar Board Honor Societies. While at DePauw, Zach has been involved in a wide variety of research projects and internships that span many disciplines. These include revising a web interface for the DePauw chemical inventory database; designing payload circuits and data collection algorithms for extended physics radiation experiments in the upper stratosphere using weather balloons; creating an iOS virtual reality mobile application for viewing biochemical protein structures using Google Cardboard; and developing a code-free editor for designing interactive, HTML-like teaching documents. Zach also worked as part of a computer science research team developing artificial intelligence algorithms to solve a complex card game research challenge. The team received second place nationally for their published work and presented their findings at the 2019 Association for the Advancement of Artificial Intelligence annual conference in Honolulu, HI. Most recently, Zach developed an Android augmented reality mobile application for overlaying geologic interpretations over natural rock outcrops and for interacting with 3-D models of rock samples in the field; he will present this research at the Geological Society of America annual conference in September 2019 in Phoenix, AZ. Zach is currently president of the Society of Physics Students, co-president of the DePauw Data Science Group, and treasurer for Sigma Nu Fraternity. He also enjoys volunteering as a youth soccer coach and spearheading his fraternity's partnership with Alpha Phi Omega to conduct Adopt-a-Highway cleanups on local U.S. Highway 231. In his free time, Zach likes playing soccer and basketball, composing and performing music, and playing strategy games like chess. After graduation, Zach plans to complete a graduate degree and pursue a career in software development or computer engineering.­­
Sydney Wysong is an economics major from Nappanee, Indiana. As the granddaughter of the founder of Amish Acres Historic Farm and Heritage Resort, she grew up hiding in haylofts while navigating the tourism hospitality industry and the world of live theater. Her love of place translated well to DePauw University, where she has served as an Admissions Ambassador and tour guide. Sydney is a member of Kappa Alpha Theta Sorority Alpha Chapter, where she served as the new member director. During her junior year, she traveled to London and Paris, exploring the Hundred Acre Forest where Christopher Robin once played and admiring the Eiffel Tower through Matilda's curious eyes. Serving as the vice president of engagement for the College Mentors Program, she is surrounded by youthful energy and gives back to the community with her time. Complementing her entrepreneurial spirit, she is an Ambassador for the Management Fellows Program. During the spring of 2019, she completed a semester-long internship at Eli Lilly in Indianapolis starting off in the Corporate Audit Services group with the Finance Department and transitioned half way through to the Gross to Net Revenue Group in Managed Healthcare Services where she worked on building an aggregator for their Managed Medicaid model. This past summer, she traveled to New York City to complete a sales and merchandising internship at Baublebar, a fast-paced jewelry and accessory company. Upon graduation, Sydney plans to pursue a career that will allow her to utilize her academic background in tandem with her sense of creativity and innovative spirit. In her free time, she is an avid pickleball player and self-proclaimed Chopped Champion.
CJ Yoannou is an international student from Toronto, Canada. He is both a Rector and an Honor Scholar, and a member of the varsity baseball team. CJ will graduate with majors in both philosophy and Italian studies and has studied abroad in Italy on two separate occasions--on the island of Grado and in the city of Rome. CJ is particularly interested in the study of ethical theories and their application to modern dilemmas. He is a Hillman Intern at the Prindle Institute for Ethics and a member of DePauw's intercollegiate Ethics Bowl Debate Team. CJ is currently conducting research for his Honor Scholar Thesis on ethical concerns and the scope of advanced directives for patients with Alzheimer's disease. After DePauw, CJ plans to attend law school and pursue graduate studies in Ethics and Public Policy.