Presidential Ambassadors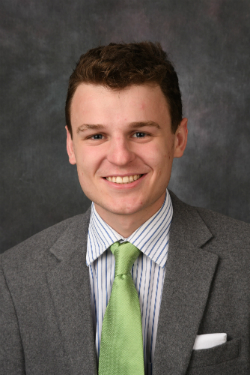 Blake Beckemeyer's interests span both the School of Music and the College of Liberal Arts as vocal performance and mathematics majors in DePauw's Double Degree B.M./B.A. Program. He is currently working on his Honor Scholar Thesis about the role of the Evangelist in Bach composition and tutors at the Q-Center in Math and the School of Music. He has been inducted into Phi Beta Kappa and Pi Kappa Lambda honors societies. In the local community, Blake is the music director at Greencastle Christian Church where he has started a yearly concert series and has involved DePauw students in connecting with local families. When not at DePauw, Blake frequently travels to sing. He most recently flew to the state of Thüringen in Germany to work with Bach scholar Helmuth Rilling on a seven-concert series featuring Festival Cantatas, culminating in a performance above Bach's resting place at the Thomaskirche in Leipzig. This fall, he will record three of Libby Larsen's solo sacred vocal works at DePauw. After DePauw, Blake plans to continue to sing as a professional chorister and will attend graduate school to earn a voice degree in Early Music/Historical Performance.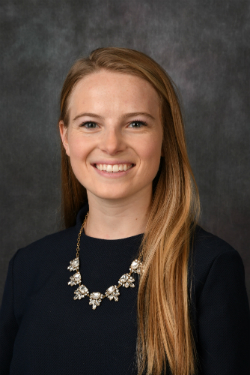 Chelsea Conard is an economics major from Indianapolis, Indiana with minors in computer science, French, and Asian studies. Passionate about business and technology, she is in the Management Fellows Program and the Information Technology Associates Program. She has completed a semester-long internship in Berlin with LNE Group and followed that experience with a 6-month study in Shanghai under the Boren Award. On campus, Chelsea is an intern for Student Disability Services, an English tutor, and an active member in both Women in Computer Science and Women in Economics and Business. During her underclassmen years at DePauw, Chelsea was the first student president of Women in Economics and Business and was one of two students on the Search Committee for the Director of the McDermond Center for Management and Entrepreneurship. During her 2015 Winter Term, Chelsea had the privilege of interning at the European Parliament under a DePauw alumnus. Her most recent Winter Term, she participated in the DePauw Management Accelerated Program at Indiana University's Kelley School of Business, a course designed for liberal arts students looking to complement their studies with technical knowledge. Chelsea is a member of Alpha Phi, Order of Omega, and Mortar Board. Following graduation, Chelsea plans to pursue graduate study.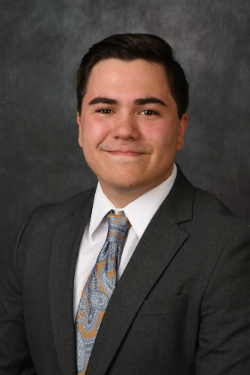 Greencastle native Lucas Eckrich is an Environmental Fellow majoring in both history and political science. As the son of DePauw faculty, Lucas has spent his entire life immersed in both DePauw's and Greencastle's shared communities. In coming to the university, he hoped to bridge the gap between the "town" and "gown" by teaching guitar and bass to people of all ages in Greencastle and its surrounding communities. While music may be his personal passion, Lucas also enjoys traveling and was awarded the opportunity to study modern British government and political history at the University of Oxford. This past summer, Lucas completed his practicum for the Environmental Fellows Program via a research internship that investigated public opinion on renewable energy at DePauw. Outside of these academic pursuits, Lucas revels in the opportunity to join the various groups, organizations, and musical ensembles. He is a member of the Sustainability Leadership Program, an upcoming writer for the Prindle Post, a guitar player for one of the School of Music's Jazz Combos and an active member of the Delta Upsilon Fraternity. He is also a member of two Greek honor societies: Phi Alpha Theta for history and Pi Sigma Alpha for political science. After graduation, Lucas plans on taking a gap year to travel, work, and play more music before attending graduate school for either history or political science.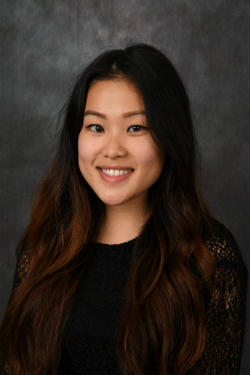 Hyeree Ellis is an English literature and sociology double major, Spanish minor and Honor Scholar with roots from all over the world. Growing up with a parent in the Air Force, Hyeree has lived abroad for the majority of her lifetime. At DePauw, she is a Peer Mentor with the First-Year Experience (FYE) Program and a Writing Center Tutor at the Academic Resource Center. She has practiced her design and marketing skills as a Coquillette Peer Consultant for the Kathryn F. Hubbard Center for Student Engagement, where she creates reports to share the outcomes of the Hubbard Center. Hyeree has been a mentor with the FYE Program and served as the Vice President of Fundraising for Timmy Global Health, where she has participated in a medical brigade in Ecuador as a sophomore during Winter Term. Her interest in the global community led her to study in Peru with the Servicio en las Américas program, as well as China and Hong Kong. Hyeree spent the Spring of her junior year studying social movements and human rights in Buenos Aires, Argentina. Upon her return to campus in the summer, Hyeree worked as a research assistant alongside a faculty member parsing and translating Old English homilies into Modern English on a project on the Lambeth Palace, 487, Homilies. Hyeree hopes to continue to nurture her interests in the Middle Ages after graduation.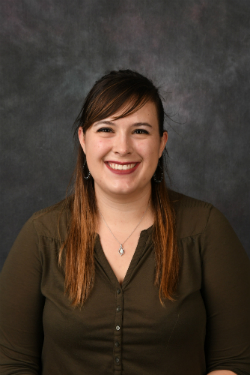 Sarah Ertelt is a religious studies major from Fishers, Indiana. In her junior year she was awarded membership in Theta Alpha Kappa, the National Honor Society for Religious Studies and Theology. She is an Honor Scholar pursuing a thesis this year concerning religion and environmental ethics. Sarah interns at the Janet Prindle Institute for Ethics, having served multiple roles there since her sophomore year including Hillman Student Intern, Sieg & Dunlap Collaborative Student Scholar, and Academic Research Assistant and currently is working on a research project called the 'Value of Ethics and Moral Reasoning in Business." She has spent two summers conducting empirical research on the value of ethics in business, and presented her research at the 2017 Association for Practical and Professional Ethics' Annual Conference in Dallas, Texas. In the same month in 2017, Sarah's research, in part, led to the Prindle Institute receiving a $30,000 grant from the National Endowment for the Humanities to continue research in business ethics. After graduating from DePauw, Sarah plans on attending graduate school for religious studies or pursuing a career in business ethics, with a focus on Ethics & Compliance or Corporate Social Responsibility.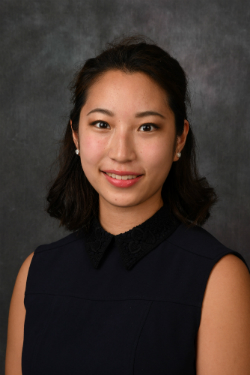 Mei Fujisato is a music and economics double major from Osaka, Japan. She is a Rector Scholar through the Grew Bancroft Scholarship Foundation in Tokyo. Mei began playing the violin at the age of four and has received awards at Osaka International Music Competition, where she was chosen as a finalist. Her interest in arts administration led her to study economics at DePauw. Mei has worked as an office intern at the Japan Philharmonic Orchestra in the summer of 2015 and was involved in a number of outreach programs and summer concert series. As an orchestral and chamber violinist, she has performed at The Musikverein Wein in Vienna, the Rodulfinum in Prague, Mozarteum in Salzburg and numerous other cities in Europe, the U.S. and Japan. Mei was a winner of the Concerto Competition in 2016 and performed Brahms Violin Concerto with the DePauw Symphony Orchestra. She was also a recipient of Presser Scholarship Award and Esther Browning Scholarship in 2017. For the 2017-18 season, Mei is serving as a concertmaster in a number of concerts including Mozart's Le Nozze di Figaro and will be playing in the musical Young Frankenstein as a solo violin in October. Mei is planning to continue her studies in violin to pursue a master's degree.
Peter Gorman hails from Chicago, IL where he graduated as a Daniel Murphy Scholar. Now both a Posse and Bonner Scholar at DePauw, he is majoring in global health with a minor in communication. On campus, Peter has served as president of Timmy Global Health, president of Civic Fellows, vice-president of diversity and inclusion for the Interfraternity Council and currently is the president/co-founder of DePauw First, an organization focused on first-generation college students at DePauw. Additionally, he is an active member of his fraternity, Delta Upsilon and member of Alpha Phi Omega National Service Fraternity. During his Winter Terms, Peter has traveled to Ecuador (2015 and 2016) to set up medical clinics in the Amazonian basin with Timmy Global Health and in 2017 traveled to study the healthcare system and experience Cuba's unique culture. He recently returned from studying abroad (spring semester of 2017) in Geneva, Switzerland with the Global Health and Development Policy program through SIT. While there, Peter completed a short-term internship with the World Health Organization and an Independent Study Project on health literacy and cardiovascular disease. During his college summers, he worked at a Chicago non-profit as a community health intern, a Project Manager/Student Intern for the Indiana Healthy Community Initiative at Putnam County Hospital, and most recently completed the FACETS summer program at Harvard T.H. Chans' School of Public Health. While at Harvard, he took introductory coursework and worked on a group research project with the Department of Social and Behavioral Sciences in the Center for Global Tobacco Control Research Center. As an aspiring medical professional, after graduation Peter is interested in graduate school, attaining a Masters in Public Health or a post-baccalaureate program – and eventually going on to medical school.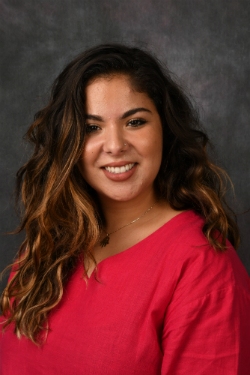 Inès Hayouna is a voice and French double major pursuing a minor in philosophy with a pre-law track. Inès grew up in Phoenix, Arizona speaking French and English and exploring her multicultural background. She is a member of Kappa Alpha Theta and works closely with the chapter's philanthropy C.A.S.A (Court Appointed Special Advocate). This is Inès's third year serving as a first-year mentor for the incoming first-year students and a French language tutor in the Modern Languages department. She has been the acting campus campaign coordinator for Teach For America as she hopes to become a voice for change in ending systemic educational inequity. She has devoted her two last summers teaching underprivileged children in Austin with Breakthrough Collaborative (an AmeriCorps Program). Most recently, Inès was part of the team to pilot the first summer Breakthrough program in Del Valle, Texas. Last year she acted and sang the role of Emma Jones in Street Scenes by Kurt Weill. Inès plans on attending law school and pursuing a career in education policy or higher education.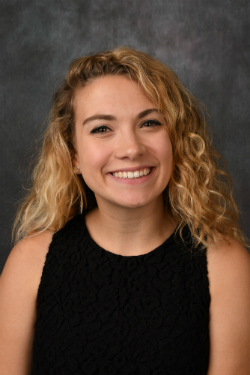 Lindsey Jones is communication major and a double minor in film studies and history from Westfield, Indiana. Before enrolling at DePauw, Lindsey engaged in the liberal arts experience as a member of the Servicio en Las Americas program in 2015 traveling to Cusco, Peru. Her passion for service led her to join Civic Fellows and as a sophomore served as the president. Lindsey is a member of the Alpha Chapter of Alpha Chi Omega and serves as the vice president chapter relations and standards. Lindsey is a Greek leader on campus serving as a member of Order of Omega and was awarded as a first-year student with its "Future Greek Leader Award." Since the summer of 2016, she has interned with an Indianapolis-based data intelligence company, Fizziology, where she has worked with data analytics and social listening. In her sophomore year, Lindsey fostered a community of first-years in Bishop Roberts Hall as a First-Year Resident Assistant. She pursues her passion for film and media through other co-curriculars on campus. Lindsey is a member of the Communication Honor Society Lambda Pi Eta. During her junior year, she was the Assistant Editor for Features at The DePauw, focusing on highlighting the film studies and theatre programs. Lindsey has since transitioned into writing film criticism in her own column called "The Female Gaze." In January 2017, she explored independent film at the Sundance Film Festival in Park City, Utah. Throughout her four years at DePauw, Lindsey has interned with the Office of Alumni Engagement, assisting the office in hosting alumni and guests at on and off-campus events, including Alumni Reunion Weekend. This past summer Lindsey interned in Los Angeles where she worked for a large film studio in marketing. After graduation, Lindsey plans to enter the film industry in major film marketing.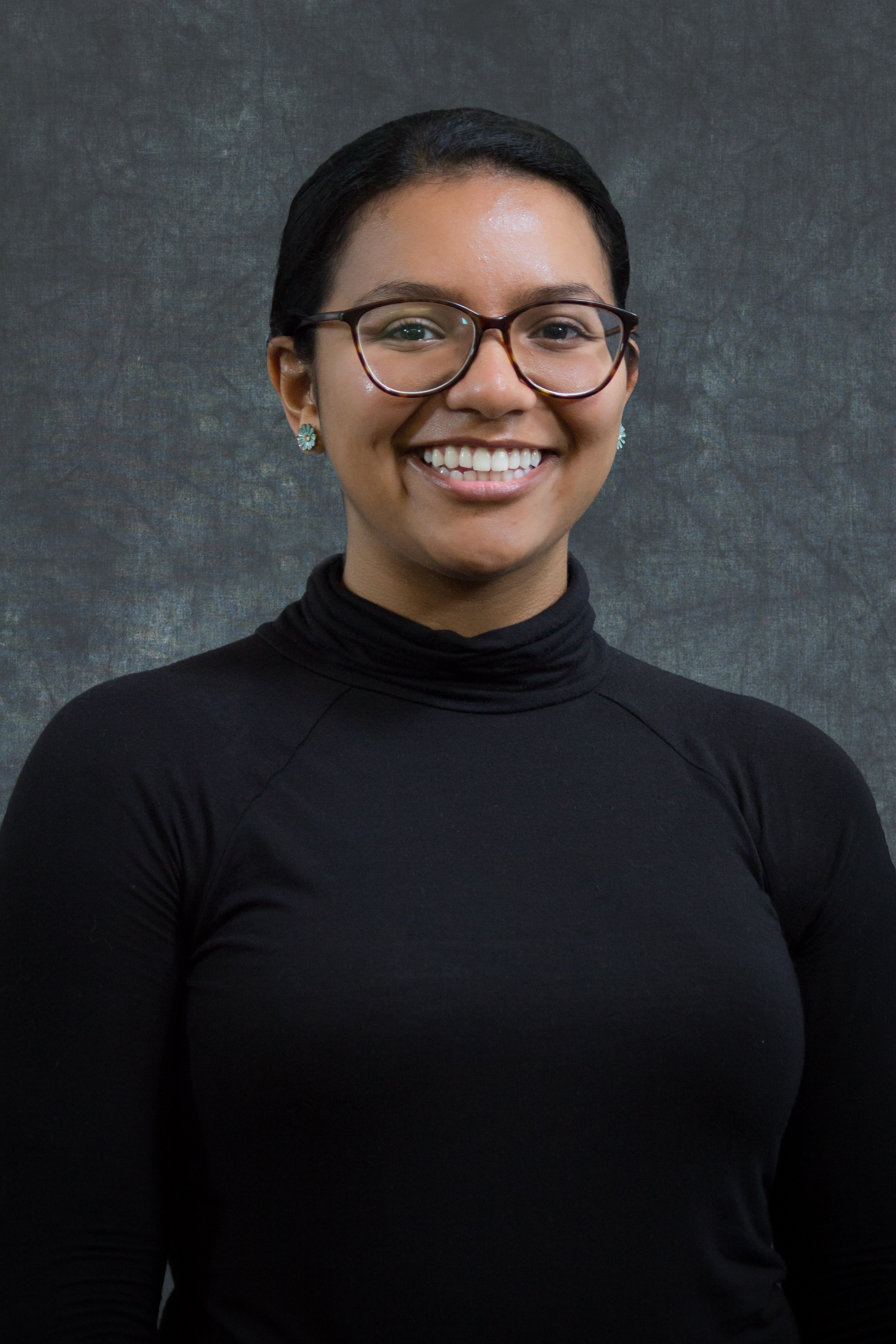 Born and raised in the Bronx, Meagan Khan is a Posse and Bonner Scholar studying biology and pursing minors in English literature and chemistry. During her time on campus, Meagan's Bonner Scholar placement has been with the Greencastle Parks and Recreation Department working to create community events. She is one of the founders of the Caribbean Student Association and over the past few summers, has volunteered at Johnson Nichols Health clinic in Greencastle, as well as Third Ave Pediatric Center in Manhattan. Spending the summer of 2017 working with Professor Dana Dudle focusing on crossbreeding the plant Saponaria Offcinalis to create more lines, Meagan simultaneously created her own project with Hypericum Perforatum otherwise known as St John's Wort. She just returned from studying abroad in Karnataka, India during the fall semester 2017 and is a Global Ambassador for IFSA-Butler and member of The Alliance for Global Education advocating study abroad. Following graduation, Meagan plans to obtain a masters in biomedical sciences and environmentalism to pursue a career in medical research, environmental justice work and community development.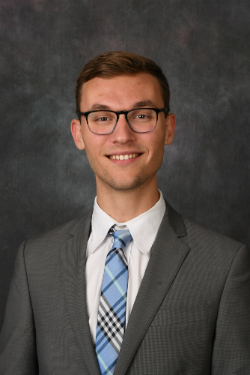 Originally from San Carlos, CA, Ben Kusber is a cellular molecular biology and German double major and chemistry minor, as well as a Science Research Fellow and Rector Scholar. He is a member of the Xi Chapter of Sigma Chi, where he has served as both philanthropy and recruitment chairman. Ben also had the opportunity to serve on the Interfraternity Council Executive Board, first as the vice-president of membership education and currently serves as the vice-president of recruitment. During his sophomore and junior years, he participated in the First-Year Mentor Program, both as a mentor and a peer mentor. Ben has served on the Little 5 Steering Committee since coming to DePauw and is beginning his third year as co-chair of the committee. DePauw has truly become his home away from home and he has wanted to make sure to give back to the institution that has given him so much. This past summer, Ben interned at Massachusetts General Hospital for Children and Harvard Medical School, where he performed research on bacterial pathogens. Following graduation, he plans to attend graduate school to obtain a Ph.D in Pathobiology and pursue a career in disease-related research.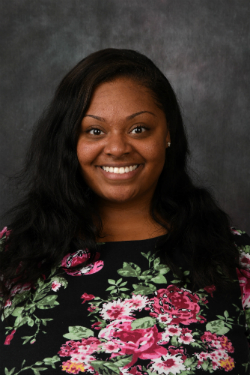 Diamond McDonald is an Indianapolis native. She is a political science major with a focus in pre-law. Diamond plans to attend law school in the fall of 2018. She has be an active student in the DePauw community since her freshman year and continues to embody excellence through her leadership and service.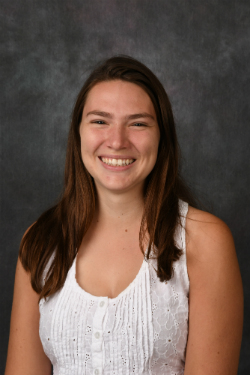 Kady McKean is a history major with a philosophy and studio art double minor. She is very interested in ceramics and has spent her summers at Green River Preserve teaching pottery. Kady is also very active in Code T.E.A.L., a sexual assault awareness group on campus, currently serving as its president. Kady loves the outdoors and takes full advantage of the DePauw Nature Park. She has also taken a position as a Campus Life Intern this year where she works closely with the administration as well as student organizations. After graduation, Kady plans to work with ceramics and outdoor education and then will pursue her Doctorate in Public History with the ultimate goal of working in museums as a curator.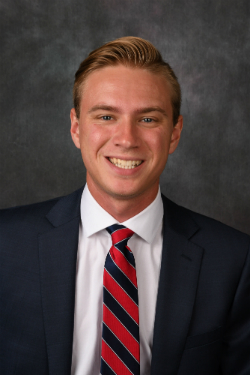 Grant Potts is an economics major with a minor in French from Terre Haute, IN. He is a Lilly Endowment Scholar, Phi Beta Kappa, and a member of the esteemed Management Fellows Program. A member of Sigma Chi Fraternity, Grant is a tutor for the Academic Resource Center and a Peer Mentor for the First-Year Mentor Program. During his first semester at DePauw, Grant helped a group of upperclassmen students found a non-profit organization called Grounded that has since become a student organization and occupies a storefront in downtown Greencastle. As a junior, he completed a semester-long internship at Eli Lilly and Company, working within a strategic finance group that focuses on ensuring Lilly products are available to patients at an affordable price. Throughout his time at DePauw, Grant has taken advantage of numerous international experiences and has traveled to six countries including trips to South Africa to study the life and influence of Nelson Mandela, the Amazon Basin in Ecuador to serve on a global health service trip, and Senegal as an English teaching assistant in a local school. During his college summers, he spent time as a camp counselor in Maine, a business development intern in Charleston, and an investment analyst intern at a financial planning and private wealth management firm in Chicago. Upon graduation, Grant hopes to pursue a career in management consulting or finance, one day fulfill his dream of attending the Tuck School of Business at Dartmouth, and continue traveling the world. A favorite quote that contextualizes these future aspirations is the following from former President Barack Obama, "Change will not come if we wait for some other person or some other time. We are the ones we've been waiting for. We are the change that we seek."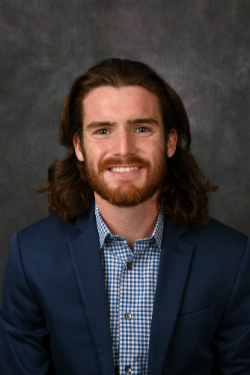 Nathaniel Reed is a political science and Middle Eastern studies double major from Shelbyville, IN. A member of the Sigma Chi Fraternity, Nathaniel currently serves as the president of the Interfraternity Council and is a member of Order of Omega. On campus, he is a Hillman Intern for The Janet Prindle Institute for Ethics, a member of both cross country and track and field teams, part of the Sustainability Leadership Program, and volunteers as a big brother for DePauw's Big Brother Big Sister. Nathaniel has spent his summer and winter terms interning for organizations such as the Marion County Prosecutor's Office, the National Park Service, and The Janet Prindle Institute for Ethics. In his last summer, Nathaniel traveled to New Zealand as a campaign fellow for the Labour Party of New Zealand, where he worked with Ministers of Parliament in strategizing their campaigns. He plans on pursuing a career in the political sphere, hopefully spending considerable time in consulting or working directly with campaigns before pursuing a law degree.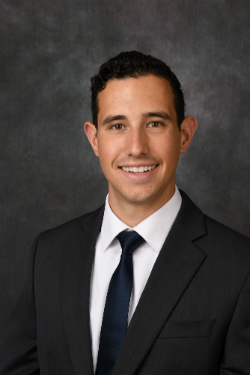 Sam Showalter is a senior actuarial science and economics double major with a minor in computer science from Fort Wayne, IN. He is the founder and president of DePauw's Data Science Group (link) as well as Co-President of DePauw's Investment Group (link). Along with pursuing economics and math, Sam has studied abroad via DePauw's Winter Term in China and the Galápagos Islands. Outside of class, he is a Management Fellow and Civic Fellow. He is a member of DePauw's Investment Banking Workshop and Phi Delta Theta Fraternity. Throughout his time at DePauw, Sam has maintained an interest in data science, artificial intelligence, proprietary trading, philanthropy, travel and the environment. During the fall of his sophomore year, he completed two research projects. One utilized Markov Chains to model the carbon cycle and generalize forecasts about global warming. The other implemented econometric analysis to identify the impact of educational attainment on philanthropic tendencies. That following summer, Sam worked as a Data Analyst Intern for 84.51° and took Actuarial exams (P, FM), further exploring his passion for applied mathematics and computer science. Only back on campus for the fall semester of his junior year, Sam completed a six-month co-op with West Monroe Partners as an Advanced Analytics Consultant. Living in the Chicago area, Sam spent most his time working as a full stack software developer, automating data collection, parsing, cleansing, and ingestion for a digital marketing firm in Evanston. After graduation, Sam is considering positions in technology, consulting, and banking as well as graduate school in machine learning, data science, or applied statistics.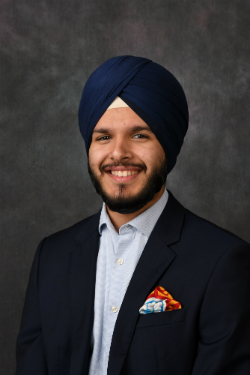 Growing up in New Delhi, India, Ranjit P. Singh decided to attend DePauw University to study economics, minor in Chinese and become a Management Fellow. On campus, Ranjit has served as an international student ambassador, international student admissions intern, sustainability leadership intern, interfaith intern, and was part of the inaugural student philanthropy council. Ranjit is a member of the Sigma Chi Fraternity Xi Chapter, where he was the inaugural multicultural chair and the treasurer. For his leadership in the Greek community, he was initiated into the Order of Omega. Earlier this year, he was also nominated for the Randal L. Wilson Award. Currently, Ranjit works as a Coquillette Peer Consultant at the Hubbard Center. He is passionate about finance and has previously interned with H&R Block and Salesforce. Recently, Ranjit accepted an offer to join J.P. Morgan in Singapore after his graduation. In his free time, you can find him reading or playing soccer.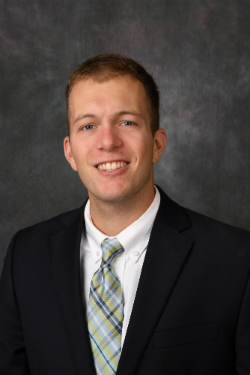 David Vogel is a communication major and Spanish minor from Bluffton, Indiana who is a guard on the DePauw Men's Basketball team. He has served on the Student Athlete Advisory Committee for the past three years and is a member of the Chi Alpha Sigma National Honors Society for DePauw junior and senior athletes. A member of Beta Theta Pi Fraternity, David has served as the social chairman and on the recruitment committee. David worked for two years as a DJ for WGRE radio, is currently a tutor in the Speaking and Listening center on campus, and for the past three summers has worked at the McCracken Basketball Camp. During May Term at DePauw, he has worked with PeacePlayers International in Northern Ireland as a freshman and then studied art and archaeology in Northeast Italy as a junior. After graduation, David plans to attend graduate school.