CDI Student Leadership 2021
The CDI is home to several student leadership positions. All CDI positions are year-long positions and are posted on handshake when the posting is open. All CDI positions are posted during the spring semester for the following academic year.
CDI INTERNS
CDI interns support the on-going function of the Center and get the chance the expand their community building, programming, and peer-lead educational skills. The CDI has intern focus on MSS, ISS, LGBTQIA+, and CDI Generalist.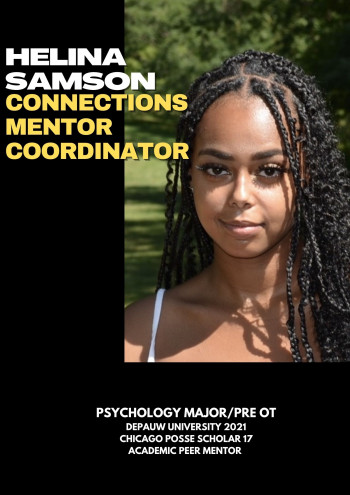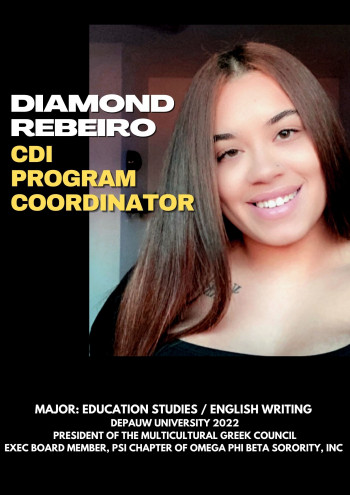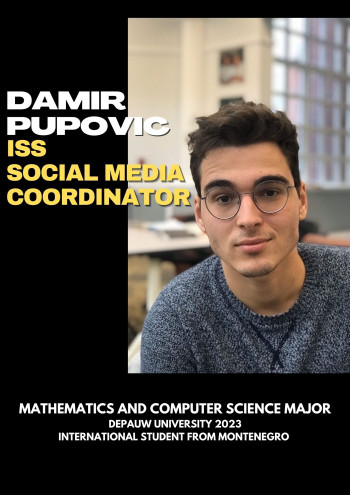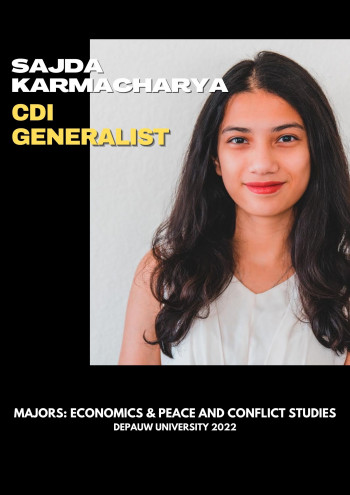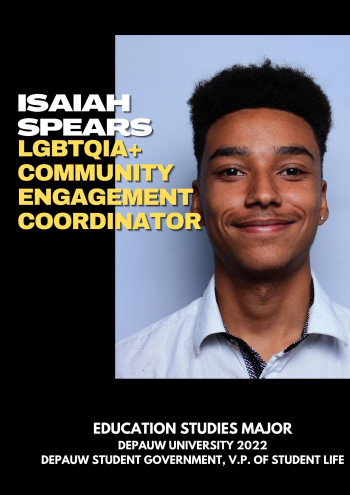 CONNECTIONS MENTOR
Connection Mentors serve as leaders and facilitators of the the Connections Mentor Program (CMP). CMP is a year-long program for domestic first-year students of color to connect and grow through the collective experiences and histories of folks of color on the DePauw campus. CMP serves as a spring board to a students social, academic, and co-curricular success at DePauw.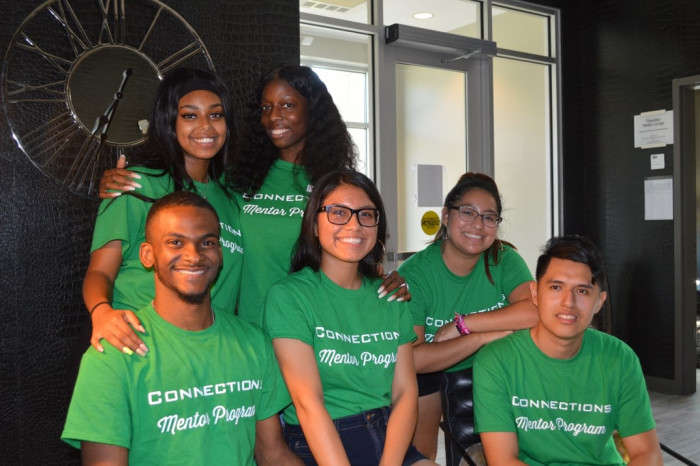 INTERNATIONAL AMBASSADOR
International Ambassadors serve as peer mentors for incoming international students during their transition to DePauw's campus and throughout the first year at DePauw. International Ambassadors are an extension of the the CDI's International Student Services. They help facilitate some sessions and social events during International Student Orientation. For more information about the program, please vising the program website on International Student Services' website.