Your International Ambassadors
Building community and supporting First Year international students.
A team of upper-class International Student Ambassadors provide guidance, support and friendship to first year international students. Ambassadors communicate with students during the summer before their arrival, guide students through International Student Orientation (ISO), meet individually once a month during the fall semester, spend social time with students in their first months on campus and help create programs that serve international student needs. International Ambassadors help DePauw feel like a welcoming community as new international students adjust to academic and social life at DePauw.

Ambassadors go through a competitive selection and training process and meet regularly with ISS staff for on-going training through the year. If you are interested in applying to be an International Student Ambassador, please check in with the ISS Office about the next hiring period. The application process is now closed for 2019-20 academic year. Please click here to see the International Student Ambassador and/or the Lead International Student Ambassador positions for 2019-2020 academic year.
Meet the 2019-20 academic year ambassadors welcoming the Class of 2023!
Aiping (Ivy) Li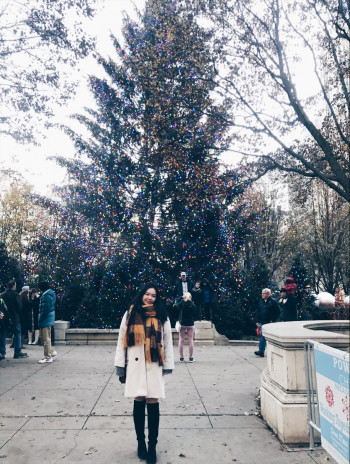 I am a rising Junior at DePauw, with a major in psychology and a minor in economics. I was born and raise in Guangdong, China and currently live in Chicago. I really enjoyed my time as a executive member of International Student Association (ISA) that allowed me to connect with students from different cultural backgrounds. I am also part of the Bonner program, which provided me lots of opportunities to work closely withe Greencastle community. I was also a TA for Summer English Institute last year. It was a memorable time to bond and get close with all international students! I hope my experience can be a helpful resources for whoever is needed and can't wait to see y'all this summer at DePauw!
Akane Inoue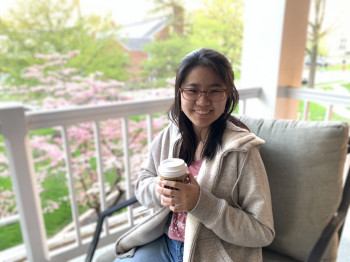 I'm a rising sophomore from Fukuoka, Japan. I've moved a lot in my life, having lived in 7 different countries (Japan, Tanzania, Argentina, Gabon, France, Morocco and now the US). Because of these experiences, I can speak French and a little bit of Spanish aside from English and Japanese. On campus, I am part of the Science Research Fellow and Honor Scholar program. I will also be vice president for iFOO:D and secretary for Society of Physics Students, which I am really looking forward to! Other things I am involved in are the Sustainability Leadership Program and Greek life. Some of my favorite things to do on campus is to go to Scoops with friends and to study outside when the weather is nice! During my first year at DePauw, I've loved meeting new people and learning about different cultures, both international and American. I'm so excited to be an International Ambassador this year, and I can't wait to get to know the International Student Class of 2023!
Amreha Huq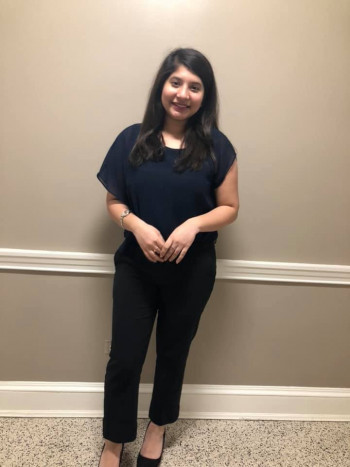 I am a rising sophomore planning on creating my own major which is one of the many unique opportunities that DePauw has to offer. I love travelling, food, watching seasons on Netflix, taking long walks, swimming and reading. There is no specific spot on campus that is my favorite because I am always moving around but if I really had to choose one it would be CDI (Centre for diversity and Inclusion).I am part of the MSA (Muslim Student Association) and also a women's Center Intern and both experiences have been equally enriching for me. I was also a First Year Student Senator and a member of the Gama Iota Chapter of Delta Gamma. If I had to pick one event on campus that I look forward to, its the International Bazaar because its so culturally rich and everybody gets a chance to display different aspects of their culture and there is so much to learn. I think the best decision in my life (up till now) was to commit to DePauw and I am so excited to meet all of you and learn more about you personally! What drove me to apply for the position of an international student ambassador is the fact that when I came same time last year, I was a bit lost and felt really out of place since this was new country, new people and that too from so many backgrounds. The first exposure in this new environment was my ambassador group and I decided that day to reach out and put myself out there to help anyone who feels the same.All of us when we were new felt the same specially since it was a foreign land but our group developed a quick kinship and that remained with me all my freshman year. Its okay to feel overwhelmed and I ll try my best that when you graduate four years later and look back, one of the best memories you can think of is the time spent bonding with your ambassador group.
Hashleyna Luchmun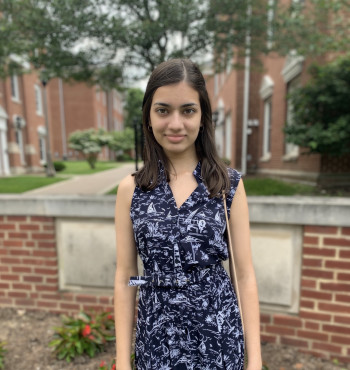 I am a sophomore from Mauritius, an island found in the Indian Ocean. Growing up, I was taught how to communicate using 4 languages, including French and English. I plan on pursuing a career in the field of science, preferably doing research. I am a member of the Science Research Fellows as well as an intern for the Information Technology Associates Program. I enjoy reading, writing and watching movies in my free time. I am very excited to be an Ambassador and help international students adapt to life on campus while learning more about them and their culture.
Jingting Guo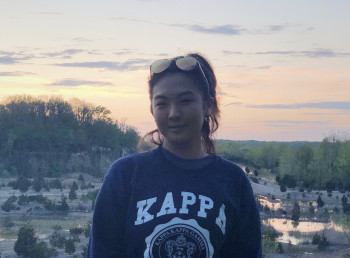 I am a uprising sophomore at DePauw from Beijing, China. I am majoring in Psychology, particularly interested in Clinical psychology and Social psychology. I am a member of Honor Scholar Program, a member of Iota chapter of Kappa Kappa Gamma, a member of ITAP program, and a flute player of University Band. In addition, I am a big fan of traveling. I also love hiking, watching movies, learning about new cultures and etc. In the near future, I am looking for opportunities to study abroad to enrich my knowledge about psychology and also new cultures.
Jinzhi Qin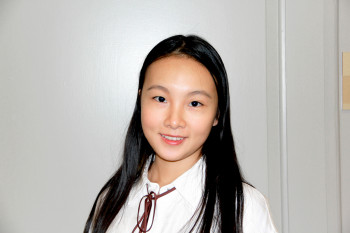 I'm a junior double majoring in Studio Art and Communication. I'm involved on campus as PR of Asia Club, President of Peeler ITAP Department, D3TV producer and member of International Student Advisory Board. I'm passionate about creative things, such as painting, photography and other types of designing. I'm also interested in getting to know about new culture, and that's why I choose to become an international student ambassador. I'm willing to make friends with all of you!
Kevin Wenbin Xuan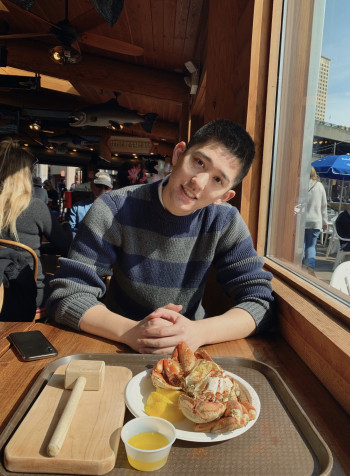 As a rising junior from China, I'm a member of the 3+2 Pre-Engineering Dual Degrees Program. I'm also the treasurer of Depauw iFOOD this year and highly involved in the International Student Association. I was raised and lived in Suzhou, China until I came to The United States as an international student. I played basketball for my high school and I'm a big fan of NBA. I love to play guitar, watch movies, and swim. And I'm super excited to meet all the international students coming this year and get to know their different cultures and languages!
Salman Haider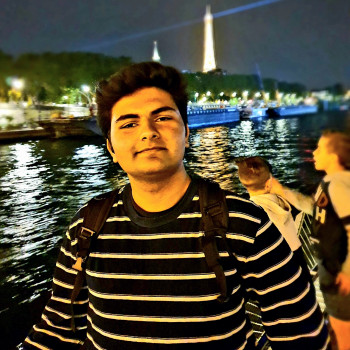 Hello everyone! My name is Salman and I am a rising senior at DePauw from Islamabad, Pakistan. I am a Computer Science major and Psychology minor. I am very interested in the brain, human behavior and technology. At DePauw, I am an ITAP intern, co-founder and coordinator of the Meditation Club, Liaison at the Office of Admissions and member of the Sigma Nu Fraternity Inc. My interests and hobbies include reading (fantasy,non-fiction), journaling, meditating, biking and flying drones. I am also a big football fan and avidly follow the Champions League! The Ambassador position has been a great way for me to give back to my international community that I adore a lot and I hope to return and continue that this year. I am super excited to meet each one of you and help you in any way possible as you embark on your college journey!
Seika Shiba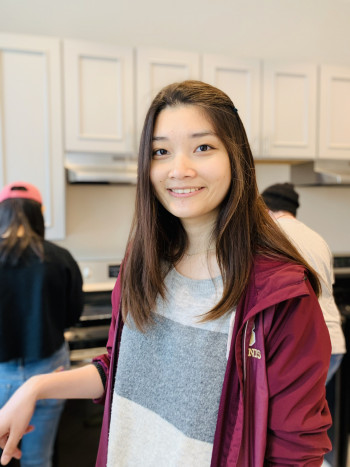 Konnichiwa! I am a rising Junior born in America but raised in Narita, Chiba, Japan. My grandparents live in Shanghai, China and San Francisco and I've been interested in other cultures ever since I was little. I am a biochemistry major and hoping to become a doctor in the future. Currently I'm participating in on campus summer research over white clover! I got to travel across state to collect samples, very interesting! I look forward to welcoming you all to DePauw!
Tongtong (Echo) Wu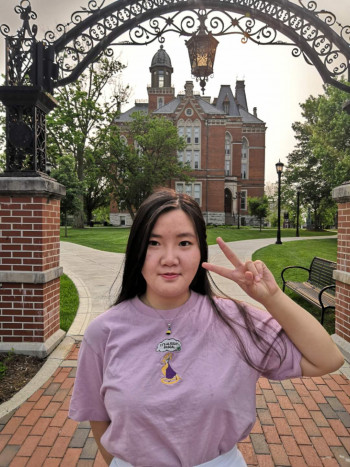 I am a rising sophomore in Pre-engineering major and Computer Science major from China. I got a lot of experience at DePauw in my first year. I am a member of the Science Research Fellow. I am also a STEM guide and Q tutor to help students with academic problems. At the same time, I am involved in DePauw China Connection and D3TV this year. This summer, I do summer research with my Computer Science professor about machine learning to support an interactive theorem prover on campus. In my spare time, I love watching movies, cooking, and eating. I am interested in making friends with international students from different countries and learning about different cultures. Now I am excited to be an International Student Ambassador and to meet DePauw's International Class of 2023!
Wanjing Zhang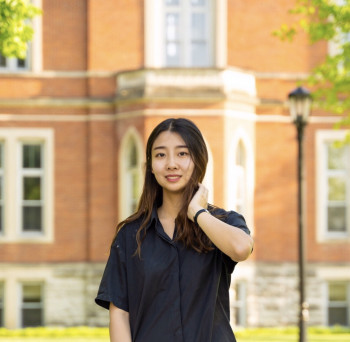 I am a rising senior from Chengdu, China. During my past three years at DePauw, I was the treasurer of Japanese club. I'm also active member of international organizations like International Student Association. Currently, I'm working as a speaking consultant in academic resource center: speaking center. In this summer, I'm working as an interactive developer to implement a game in a local company in Philadelphia. My favorite thing is food and I like taking walk, cooking, meeting new people, and going out with friends. The experience at DePauw changes me a lot. In my first and second years, my ambassadors helped me in both academic and social life. In the upcoming year, I want to change my role from being helped to helping others. I cannot wait to welcome you into the big family at DePauw. I'm looking forward to meeting each of you!
Yuji (Jasmyn) Mao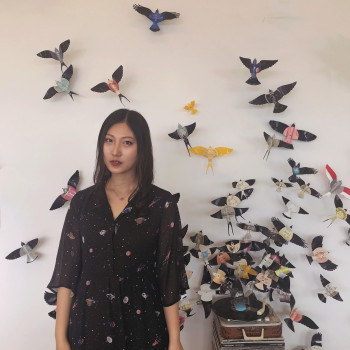 Hello Class of 2023! My name is Yuji Mao (Jasmyn) from Wuxi, China. I'm a rising junior in Sociology major and I served as the Public Relationship Chair in DePauw International Student Association (ISA) last year. I also participated in DePauw Dance Marathon, Knoy Tutoring and Asbury Tower. I really enjoy interacting with people, especially with those who have different cultural backgrounds. I'm a huge foodie (so if you wanna grab food together feel free to hit me up!). I also enjoy traveling, watching movies, hiking, cooking, and photographing (taking pictures by others lol). Depauw brought me the chance to meet and make friends with so many amazing international and American students, I also found my home away from home: Kappa Kappa Gamma Fraternity. I can't wait to see you guys all in August and hang out with every one of you!