Student Leadership & Involvement
The Hubbard Center and campus organizations have many options for you to join groups and participate in projects and activities that interest you.
---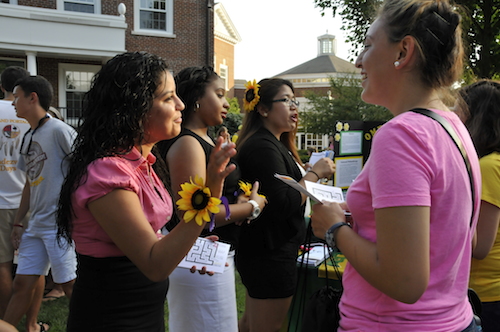 Student Success rests on being involved in student organizations, volunteer activities, and on-campus employment. The skills you gain are valuable experiences that help you after DePauw. Each year, the Hubbard Center hires students to be a part of the Center's staff. The following is list of employment opportunities at the Hubbard Center and ways to be involved in student leadership experiences.
---
Coquillette Peer Consultants
Winter Term in Service Student Leaders