Career & Internship Fair
---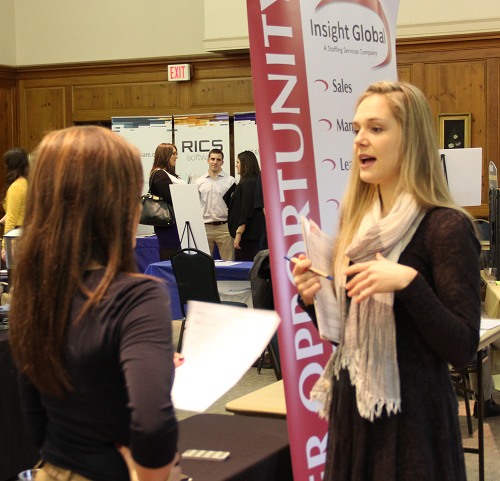 Each semester the Hubbard Center for Student Engagement hosts employers from diverse locations and industries on campus to meet and network with you and other DePauw students. You have an opportunity to meet directly with professional recruiters, who can answer your questions about work in their particular career field, along with internships and full-time opportunities available with their respective organizations.
---
Spring 2018 Career & Internship Fair
Wednesday, February 21, 2018, 11:30 A.m. – 4:00 p.m.
Memorial Student Union Building, Ballroom & Lobby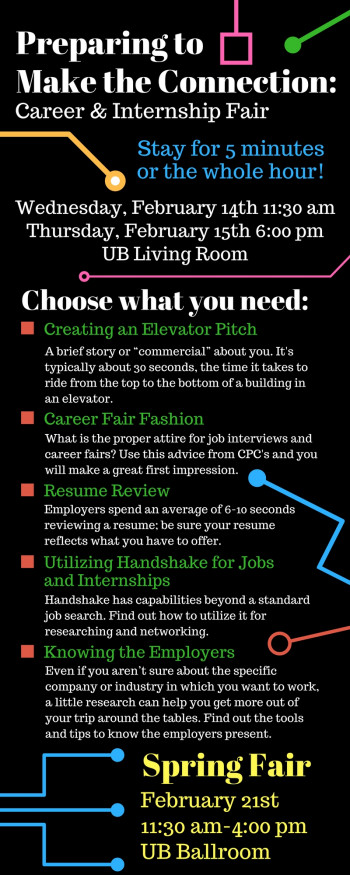 An outstanding opportunity to tell DePauw students about your organization/company and occupation. Also, answer students' questions about breaking into the field and discuss with them employment opportunities you anticipate having open in the next 12 months.
RSVP & Registration: if you would like to RSVP as an attendee or register as a participant for the fair please visit this link.