Sophomore Institute - Session Descriptions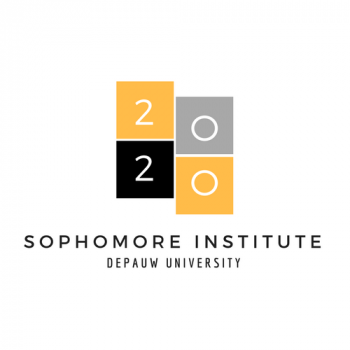 Session Descriptions
Times and Locations TBA
StrengthsQuest:
Every person possesses a unique combination of talents, knowledge, and skills -- strengths -- that they use in their daily lives to do their work, achieve their goals, and interact with others. Gallup found that when people understand and apply their strengths everyday are three times more likely to be happier with their lives in general and are six time more likely to be engaged in their jobs. We'll review each student's top strength and give them the tools needed to maximize their potential. This session will be facilitated by by DePauw alumna and Director of Career Development and Advising, Erin Mahoney ('86), and Assistant Director of Career Development, Nick Minich.
Designing Your Personal Cabinet
An essential component of personal and academic success includes having a cohort of individuals who are willing to help you. They do this by encouraging your growth, holding you accountable, being willing to call out the "brutal facts," and celebrating your success with you, no matter how small it may be. Senior Class Dean and Professor of University Studies, Julianne Miranda, will lead and exercise in developing a personal mission statement and personal cabinet to support your long-term success.
DePau(thorship)
Make meaning of your DePauw story. Connect your campus involvement to future goals. Learn what it takes to make your story unique and meaningful for others.This session will be facilitated by Neal McKinney ('09), Associate Director of Off-Campus Programs at the Hubbard Center for Student Engagement.
Wandering Paths: Finding a Career that Works for You
While some students follow a direct path to selecting a major and/or a career they are passionate about, it is actually more common to wander a bit on the journey to discovering your passions. In this session, DePauw alumni Ken Coquillette ('82) and Professor of English, Greg Schwipps ('95), along with Associate Vice President of Student Academic Life and Professor of Computer Science, Dave Berque, will share the stories of the paths they have taken as they navigated through an undergraduate liberal arts college and on to a meaningful career. Each will each share tips for finding a major and career that works for you.
You Have 7 Seconds
Often a first impression is formed within the first 7 seconds. DePauw alumnus and Roche Diagnostics Business Operations Manager, John Alcorn ('03) will discuss the importance of tackling the small/tactical things (such as punctuality, dress, and humility) to capitalize on the idea that every meeting is an interview. Topics include: planning/running a meeting, executive presence, importance of humility, and how these can all be for nothing if the small things are ignored.
Career Panel: Arts and Arts Management
This panel features DePauw alumni with careers in Arts and Arts Management.
Career Panel: Business and Entrepreneurship
This panel features DePauw alumni with careers in business and entrepreneurship.
Career Panel: Communication and Media
This panel features DePauw alumni with careers in communication and media.
Career Panel: Health Professions
This panel features DePauw alumni with careers in health and medical professions. Facilitated by Colleen McCracken, Health Professions Adviser.
Career Panel: Legal Professions
This panel features DePauw alumni with careers in legal fields. Facilitated by Christine Munn, Pre-law and Graduate School Adviser.
Career Panel: Non-Profit and Service Professions
This panel features DePauw alumni with careers in non-profit and service organizations. Facilitated by Beth Benedix, Professor of World Literatures, Religious Studies, and Community Engagement; Founder and Executive Director of The Castle.
Career Panel: Science, Technology, Engineering, and Math (STEM)
This panel features alumni with careers in STEM fields. Facilitated by Department Chair and Associate Professor of Psychology and Neuroscience and DePauw alumnus, Michael Roberts ('00).