Meet the Staff
---
Our Vision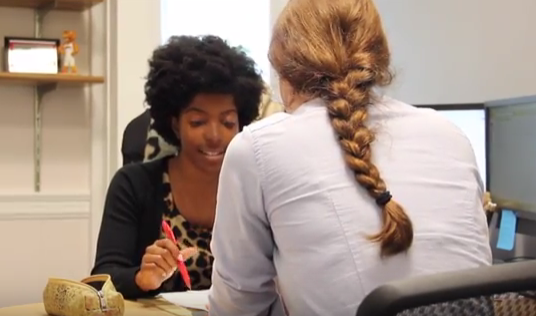 The Kathryn F. Hubbard Center for Student Engagement helps you discover and develop your life goals by connecting your academic experiences to off-campus study, internships and career development opportunities to help you navigate your personal and professional journey.
Primarily we focus on Internships, Off-Campus Study, and Career Development.
The HCSE provides information, resources and advising to help prepare students:

• Explore Interests, Skills & Careers
Get information and help to identify your skills and interests, explore career options and find ways to develop experience on campus.

• Present Yourself with Confidence
Get information and help with networking and interviewing.

• Resumes & Professional Correspondence
Get information and help writing resumes, cover and exploratory letters, networking emails and thank-you notes.

• Opportunities & Life After DePauw
Get information and help finding and applying to internships and full-time positions, off-campus study, service-learning, research opportunities, competitive fellowships and awards along with graduate and professional school.
---
Meet the team

DAVE BERQUE
Associate Vice President of Student Academic Life, Dean of Academic Life, Executive Director of the Hubbard Center, and Professor of Computer Science
Union Building 210
T: (765) 658-4601
E: dberque@depauw.edu

Mandy Brookins
Assistant Dean of Experiential Learning and Director of Off-Campus Programs
Union Building 110
T: (765) 658-4090
E: amandabrookinsblinn@depauw.edu
Mandy has been part of the DePauw family since 2007. She currently oversees the operations of the Hubbard Center for Student Engagement as well as off-campus programs at DePauw. Mandy completed her B.A. in International Area Studies and Japanese at Kalamazoo College in 2000. She earned a Master of Arts in High Adult & Lifelong Education from Michigan State University in 2003.

Erin Duffy '90
Director of Career Services and Employer Relations
Union Building 116
T: (765) 658-4138
E: erinduffy@depauw.edu

LaToshia Everson '04
Associate Director of Financial Resources and Student Employment
Union Building 107
T: (765) 658-4281
E: latoshiaeverson@depauw.edu
LaToshia is a 2004 graduate of DePauw University. She is dedicated to advising students with their experiential learning financing and programming that supports professional development.

Misty Stevens
Coordinator of Office and Event Management
Union Building 116
T: (765) 658-4084
E: mistystevens@depauw.edu
Misty coordinates logistical support for all major Hubbard Center events such as the annual Global Fair, Career & Internship Fairs, Sophomore Institute, and Senior Day First Destination Survey.

Emily Hall
Employer Relations Specialist
Hubbard Center Employer Relations Suite
T: (765) 658-4355
E: emilyhall@depauw.edu
As the Employer Relations Specialist, Emily focuses on reviewing employers and job postings on Tiger Tracks. She can assist in troubleshooting with questions with Tiger Tracks. She is also available to assist employers visiting campus for career fairs and on campus interviews.

Steven Hartman
Assistant Director of Employer Relations
Union Building 245
T: (765) 658-4870
E: stevenhartman@depauw.edu
Steven is a two-time graduate of Indiana Wesleyan University, earning his Bachelor of Science (B.S) degree in Marketing in 2009 and a Master of Arts (M.A.) focused on Organizational Leadership in 2013. He is passionate about leadership, customer-service, and innovative approaches that lead to greater organizational outcomes. As Assistant Director of Employer Relations, he uses creativity and networking to help students receive deep and meaningful real world learning experiences. He strives to accomplish this goal by developing mutually beneficial connections with alumni, employers, and friends of DePauw University.

Alan HiLL '80
Vice President for Student Academic Life & Dean of Experiential Learning
Union Building 210E
T: (765) 658-4199
E: alanhill@depauw.edu
Alan joined the Hubbard Center upon his return to DePauw in 2016. He is a 1981 graduate of DePauw and has served in various roles in higher education, including previously working at his alma mater.

Chris Klein
Assistant Director for Off Campus Internships

Union Building 115


T: (765) 658-4569




E: christopherklein@depauw.edu

Chris is a graduate of Indiana University South Bend in 2011 with a BA in German and a Master of Arts in College Student Personnel from Bowling Green State University. He works with all students interested in short-term, summer, and semester-long internships. He is passionate about international and experiential education, language learning, and loves to spend his free time playing video games and hanging out with friends and family.

cheyanne Maddox
Hubbard Center Administrative Assistant
Union Building Hubbard Center
T: (765) 658-4622
E: cheyannemaddox@depauw.edu

Erin Mahoney '86
Director of Career Development and Advising
Union Building 112
T: (765) 658-4278
E: emahoney@depauw.edu
Erin Mahoney, a DePauw alumna with more than 25 years of career development experience can assist students as they explore their career interests by facilitating the MBTI, Strong Interest Inventory and StrengthsQuest assessments. She also conducts the Networking Etiquette workshops plus advises students on all aspects of their job or internship search including resume and cover letter reviews, networking and informational interview questions, interview preparation and mock interviews.

COLLEEN MCCRACKEN RENICK, PH.D.
Health Professions Adviser
Union Building
T: (765) 658-5725
E: colleenmccracken@depauw.edu

NEAL MCKINNEY '09
Associate Director of Off-Campus Programs
Union Building 106
T: (765) 658-4058
E: nealmckinney@depauw.edu
Neal McKinney, Associate Director of Off-Campus Programs, is a 2009 graduate of DePauw University and received his M.Ed. in Higher Education, Student Affairs and International Education Policy from the University of Maryland in 2014. He specialized in advising students about off-campus study, scholarships for off-campus study, personal statements, resume and cover letter reviews and job search/interviewing techniques.

Nick Minich
Assistant Director of Career Development
Union Building 108
T: (765) 658-6004
E: nicholasminich@depauw.edu
Nick has his M.Ed in Higher Education and Student Affairs from Kent State University. As the Career Coach, he enjoys meeting with students about career planning, career options, resumes, cover letters, informational interviews, networking and mock interviews.

Leslie Petiniot
Administrative Coordinator for Off-Campus Programs
Union Building
T: (765) 658-4851
E: lesliepetiniot@depauw.edu

Heather Whitis
Assistant Director of Short Term Programs and Risk Management
Union Building 113
T: (765) 658-6544
E: hwhitis@depauw.edu
Heather advises students about faculty led off-campus Extended Studies courses. She can also advise students about semester off-campus study, resume and cover letters and personal statements.
Affiliated Staff

CARA SETCHELL
First-Year Class Dean
Union Building 210
T: (765) 658-4154
E: carasetchell@depauw.edu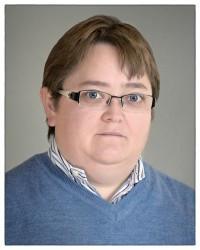 Jeannette Johnson Licon
Sophomore and Junior Class Dean
Union Building
T: (765) 658-6267
E: jjlicon@depauw.edu

Julianne Miranda, MM
Senior Class Dean
Dean of Student Success and Retention
Part-Time Professor of University Studies
Union Building 200
T: (765) 658-6267
E: jmiranda@depauw.edu