Posts occurring in September 2016
September 30, 2016
How did you learn about this opportunity?
Aliza Frame, the Director of International Student Services at DePauw, referred me to La Plaza given my interest in working with the Latino community. Personal relationships, the classes I have taken at DePauw, my ELS tutoring experiences and my interest in the Spanish language attracted me to La Plaza and its mission.

What did your internship entail?
I interned for La Plaza's Leadership Institute for Latino Youth (LILY) summer program. The LILY program allows Latino 9th-12th grade students in Indianapolis to grow academically while exploring career, college and leadership opportunities. Each day, I rode the bus with the students from La Plaza to the LILY facility. I leveraged this time together each day by tutoring English to new English learners from Guatemala. In the classroom, I translated from English to Spanish for non-English speakers, co-taught Career Exploration and the Seven Habits of Highly Effective Teens class sessions and assisted with all classroom activities. Additionally, I assisted daily with safe arrival and dismissal procedures, called parents regarding student absences, supervised students, chaperoned field trips and wrote letters to parents in Spanish.
Continue Reading | &nbsp 0 Comments
---
September 22, 2016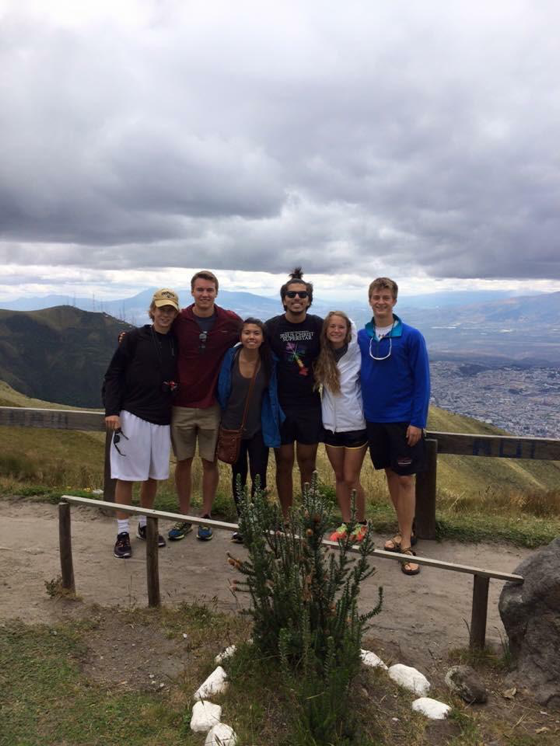 Location: Servicio en las Américas: Greencastle, Ind. & Quito, Ecuador

Why did you choose to participate in this program?
I applied for this program on a whim during my senior year of high school because an all-expenses paid trip to Ecuador sounded enjoyable. When I was accepted into the program, I was hesitant about going. No graduating high school senior wants to give up nearly two months of their last summer before college, myself included. While my participation was initially reluctant, the experience that followed was unforgettable.

What did the Extended Studies course entail?
Servicio en las Américas was a six-week Spanish immersion program. Three weeks were spent on DePauw's campus, volunteering around Greencastle and getting to know the other participants. Three weeks were then spent in Quito, Ecuador, volunteering daily while learning and experiencing all Ecuador has to offer. During all this time, participants are allowed to only speak in Spanish to further the immersion experience. While challenging at times, we all did our best to follow it as best we could.
Continue Reading | &nbsp 0 Comments
---
September 2, 2016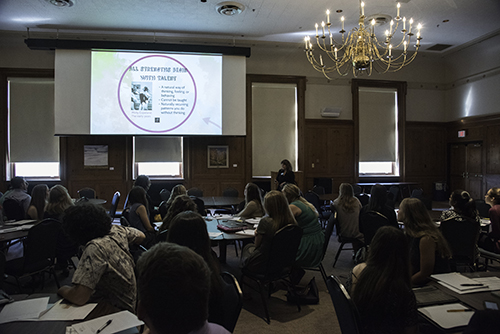 More than 225 rising second-year students learned about professional skills and available resources during a recent daylong conference to start their academic year.

The students on Aug. 22 attended Sophomore Institute, during which they learned from faculty, staff, career coaches and alumni about how to best make the most of their remaining time at DePauw. The event was hosted by the Kathryn F. Hubbard Center for Student Engagement and featured sessions helping students discover their strengths, how to balance their academics and activities and also showed what internship recruiters and employers seek in potential candidates.

"As a student in the humanities, I knew that career planning will be absolutely crucial for post-graduate success," said Peper Langhout, a sophomore interdisciplinary major from Sarasota, Fla. "Sophomore Institute was a great opportunity to learn about the way that the Hubbard Center and DePauw as a whole can enable my success during and after college."
Continue Reading | &nbsp 0 Comments
---